Network Media Players for the Home Theater

WD TV Live Hub by Western Digital
The Western Digital Live Hub is the overall best network media player on the market right now. It is capable of streaming multiple lines of media at one time so someone in the living room can watch a 1080P HD movie while in the rec room there is an online battle raging on an Xbox 360. The terabyte of storage allows hundreds of Blu-ray quality HD movies to be saved as well as pictures, music or any other media that you may want to play on your television.
The Live Hub also connects directly to the Internet for instant streaming of media from Blockbuster on Demand, Netflix, Pandora, Flickr, Facebook or whatever other media service you prefer. Get television episodes from Hulu or watch the latest YouTube videos and do it from any television in the house (as long as they are connected to the Hub). The Live hub supports direct connecting of HD camcorders and cameras without the annoying sync delay. There is also a USB input so media can be downloaded or a wireless keyboard can be connected.
What sets this unit apart from others is the availability of the Livewire Powerline Network box (only $91.99). This box can be plugged into any electrical outlet in the house and be used as a wired connection to the main box using the internal electrical wiring in the house as the transfer medium. This allows the unit to be used in multiple story houses without having to put holes in the wall and run cables.
The Western Digital Live Hub is the perfect total home system. It works on a wired Ethernet connection but is also Wi-Fi ready (Wi-Fi connections tends to be slower and inhibit the multiple streaming capabilities of the Hub). It would be a shame to let thousands of dollars' worth of television equipment wallow in a life of substandard use because peripherals cost too much when you can purchase this single unit for $179.99 and have everything covered.
There is nothing not to like about this unit, the remote control is even programmable so it can be used with your existing HDTV, Blu-ray player and other peripherals. The Western Digital Live Hub is the benchmark by which all other network media players will be measured.
CiragoTV Platinum CMC3000 Series Network HD Multimedia Center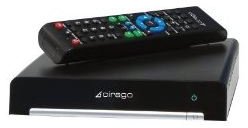 The CiragoTV Platinum Network HD Multimedia Center also offers a one terabyte hard drive and a similar price point,$189.99, in a smaller form factor than the Live Hub but isn't Wi-Fi ready nor does it offer a linking system. This means all connections to this player will have to be hardwired. If you were planning to use it on multiple televisions, they will need to be networked to the computer hub.
That being said, the Cirago is a fantastic product in all other ways; it is definitely the number two in its class. Like the Live Hub, it is compatible with both PC's and Macs and is universal plug and play compatible. This unit offer two USB ports and a media card reader so virtually any media you have can be read and played.
Apple TV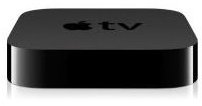 Apple TV makes the list because it is an iPod for your big screen TV. If you are an Apple fan then you probably already own this media player. It connects directly to the network via wireless N technology for the fastest transfer rates available. It links to iTunes without a hitch and allows direct streaming of HD movies from the iTunes store, Netflix and Blockbuster on Demand as well as YouTube videos, Podcast and Internet Radio all in a smaller, more efficient package than the original. The $99.99 price point is also much cheaper than version one (which retails around $379). The simple interface pretty much makes this the "Network Media for Dummies" choice. If you don't like hassle and have a Mac or Windows network running the Airplay software on a wireless G or N router. The only downfall to this unit is that the maximum resolution is 720P so the larger screen TVs (65 inches and larger) may still see quality issues.
SeaGate FreeAgent Theatre+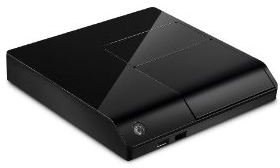 The $99.99 SeaGate FreeAgent Theatre+ media player is a competent device that does everything the other models on this list do plus it has a couple of special additions. For instance, it has the ability to play movies that have been ripped to a computer without having to change the format. It also has both an HDMI and Component output, so if you have to run your cables a long distance you can use this media player –unlike the Western Digital. The interface is easy enough for a child to use, and not a teenage child. I mean a four year old.
There are some issues with the PC connectivity and streaming on this unit. It has a tendency to hang up or have clunky streaming issues when pulling files directly from the computer. It also has been known to corrupt USB connected drives (although there is a fix in the open source firmware that claims to have remedied this) and it does not support the recording of television in Windows media center. Still, it is a decent unit for the price and the only choice if you are looking to use component cables.
Roku XD/S Digital Player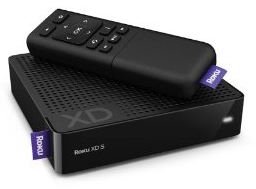 The Roku XD/S also runs $99.99 with most of the same capabilities of the Cirago allowing the streaming of movies and television episodes directly from the internet to your television without the aid of a computer. It works with G and N band wireless and offers displays up to 1080p so even the largest screens with stream without delays and in the best possible quality. The unique feature to this device is the "instant replay" option that allows an instant 10-second skip backwards to catch that dialogue you missed or that awesome snag by the right fielder.
References
https://www.wdc.com/en/products/products.aspx?id=570
https://www.seagate.com/www/en-us/products/home_entertainment/freeagent_theater_plus/
https://cirago.com/wordpress/products/multimediaplayers/cmc3000-2/
https://www.apple.com/appletv/
All Images courtesy of Amazon.com