The Best USB Radio Tuner Models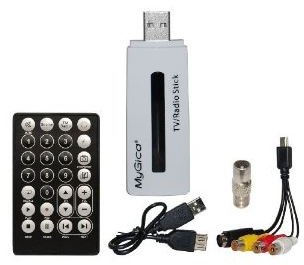 USB Tuner Basics
There are four kinds of USB tuners according to different technologies used. There are analog, digital, satellite and Internet radio tuners. The most used and are the analog, digital and Internet. They often come in a bundle with a TV tuner. This article will review the best digital, analog and Internet USB radio tuners. For the analog and digital USB tuner you need an antenna or a cable connection and for the Internet tuner you need fast Internet connection. You can also find some hybrid models that combine analog and digital tuner in one.
USB Tuner for Analog Radio
The MyGica USB TV Tuner and FM Radio Stick is the perfect solution for analog radio and TV. It features auto-scan and full channel scan that will sweep through all supported frequencies and save the found stations. It has Time Shifting that enables you to pause, rewind and fast forward live radio shows. You can also record straight to your hard drive. The device is powered via the USB port so there is no need for extra power supply. You can also tune in to and watch analogue TV with the MyGica tuner and is fully PAL/NTSC/SECAM TV standard compliant. You can only tune to FM radio receiving frequency from 88-108 MHz.
Muzee USB Internet Player & Recorder Radio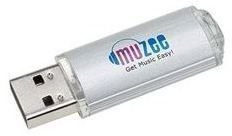 The Muzee USB Internet Player & Recorder Radio will enable you to listen to over 20,000 radio stations worldwide. The Internet radio tuner is basically software installed on a USB flash memory stick. When you plug in the USB stick the application connects via your Internet connection to Internet radio broadcast stations all over the world. The bad thing is that you need Internet connection to listen to the stations, but the good thing is that you can access your favorite stations from all over the world. Also this is the cheapest solution and some models even have the option to watch to Internet TV. The Muzee USB Internet Radio Tuner features easy to use interface which enables you to choose your country, city, genre and even do a keyword search for your favorite stations. There are additional fees and the channel list is automatically updated when new channels are added from the manufacturer.
Hybrid Analog and Digital USB Tuner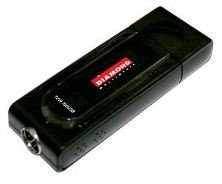 This is probably the best solution for USB radio. It covers both then analog and digital radio stations. A fine example of this kind of tuner is the Diamond TVW750USB ATI Theater HD 750 USB Tuner. You can also watch TV. It has ATSC, DVB-T, Clear-QAM Digital TV support for unencrypted digital TV and Pal, SECAM and NTSC support for analogue TV. It comes with a remote control and has option for time shifting and recording. The Hybrid Analog and Digital USB Radio Tuner will let you listen to your favorite digital and analog radio stations and is the best choice for a USB tuner.
References
Product images and information from manufacturers.