Boxee Box Favorites: How to Follow Your Favorite Shows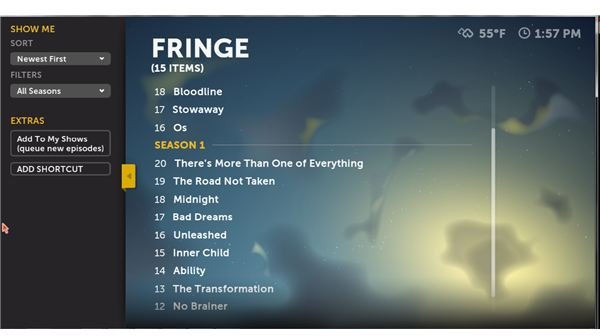 Using Boxee Box
One of the major changes you will experience when switching from traditional TV to Internet TV is that you can no longer easily flip through channels. Instead, you need to locate the programs you want to watch from long lists. This can be fun the first time, but if you really like a show, you don't want to have to look for it every time to see if there are new episodes. There are a number of tools to help find Boxee Box favorites.
Using the Boxee Box Query
One of the best ways to watch shows on the Boxee Box is to create a queue of shows that you want to watch. In order to do this, go to the TV show icon on the main menu. Go to the tab on the left hand side of the screen and select TV show library. This will give you a list of shows that are available to watch on Boxee Box. Search through the list until you find a show you want and select that show.
Now go into that menu and go to the left side pop out menu again. You will have a number of choices. Under Extras, you will see the option Add to My Shows. If you select this, it will notify you whenever Boxee Box finds a new episode of this show. This will make Boxee Box a bit more like a DVR, telling you whenever a new show has arrived.
Boxee Box Favorites: How to Add Shows to the Main Menu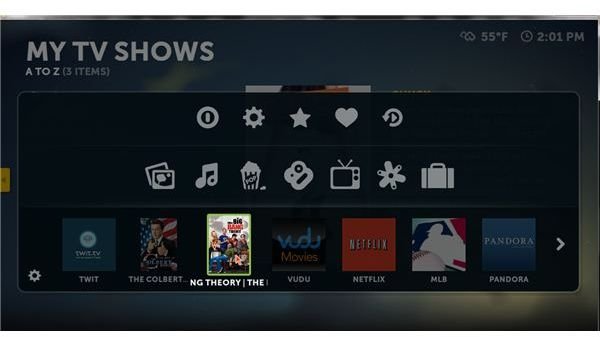 If you are a huge fan of a show or going through an entire series and don't want to navigate deeper into Boxee Box, you can add a Boxee Box favorite to the home menu. Go into the TV section and find a show you like and plan to watch a fair amount.
Once you have found the show, go to the left hand menu and look under Extras. You will find the option to create a shortcut. Be aware that if you have selected a specific episode before you create the shortcut it will go directly to that episode rather than the series, so make sure to bookmark the part you want to watch. This will put it on the same menu as your apps so that you can get to it through a single menu rather than searching through everything.
Boxee Box Favorites: How to Add Apps
While having access to your favorite TV shows is useful, being able to add apps is one of the major advantages of the Boxee box. These apps have a variety of functions to help you find movies, shows, music and RSS feeds. These can help you find other regularly released shows such as podcasts as well.
In order to use the best Boxee Box apps, go to the Apps section of the main menu. This will take you to the apps you already have, but if you go to the left hand pop out menu you can go to App Library. For Boxee Box, this is how to find the majority of the best video content on the Internet. The method for finding specific programs in each of these varies, but one of the best is the RSS Feeds app, which will let you find virtually any content made for the Internet.
Resources
Sources: Author's Own Experience
Images, Screen Captures Boxee Box