Great Mitsubishi TV Repair Tips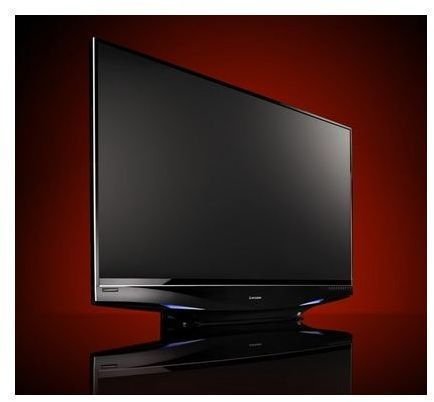 So, Your Mitsubishi TV Broke?
Mitsubishi is a group of companies well known for the manufacture of automobile, electronics, heavy machinery, appliances and perishables around the world. Based in Japan, many of the company's brands enjoy market success. Unfortunately, their home electronics and TVs in particular have never really gotten off the ground in Europe and the US.
This has led Mitsubishi to play catch-up constantly rather than staying up to date with current trends and technologies. While their TVs are reliable, they do not quite make the cut with the likes of LG and Samsung in terms of quality. If your TV is damaged it can be a tough situation.
Not all is lost, however. There are numerous things you can do in order to either repair your TV yourself or find one of the scarce Mitsubishi TV experts to do it for you.
Search the Internet for Guides
Chances are good that others have been in the same situation as you. The first place to look for Mitsubishi TV repair help should be the Internet. We live in the information age so make use of it!
If others have had similar problems then there are likely discussions about troubleshooting and solutions on Internet forums as well as basic repair guides, should the problem be rudimentary.
Repairing Yourself
I will start this with a small warning of sorts: Attempting to fix a television should only be attempted by those who have had little previous experience tinkering with electronics. Ideally, you will have both a Phillips and flathead screwdriver. You should also have a static wrist band, available for a few bucks in hardware and technology stores, in case there is any discharge of built up current while you're working. Remember that TVs have a lot of electricity still in them even when unplugged. Also, note that opening your TV will void a warranty.
Using guides and tips gathered from the Internet or other reliable sources, open your TV and look around. It is a good idea to take copious pictures and detailed notes regarding what goes where. If there are obvious signs of damage, you can try to mend or replace them if possible, such as loose wires, fried parts or broken connectors –preferably with used parts to lower cost. If not, then the problem is likely to be one inside one of the various parts.
You will need to test them if possible using trial and error, assuming your TV still powers on to some extent.
If all else fails
If all else fails on your quest for Mitsubishi TV repair, then it is time to call in an expert. Problem is, where do you find a person who specializes in such a marginalized brand of TV? (Particularly in Europe). Simple.
Sites such as Craigslist have section for repair people to advertise their services. If you cannot spot any dedicated to Mitsubishi, you may want to contact those who deal with other brands and ask them if they have any experience with the brand. On the other hand, if you would like you can create your own ad and request the services of a professional Mitsubishi TV technician.
References
https://www.amazon.com/Belkin-Anti-Static-Wrist-Adjustable-Grounding/dp/B00004Z5D1
https://www.retrevo.com/samples/Mitsubishi-TV.html
https://www.techlore.com/article/24711/Mitsubishi-Blinking-Green-Light-Repair-Procedure/