Top 4 Samsung Home Theater Wireless Systems for Your Home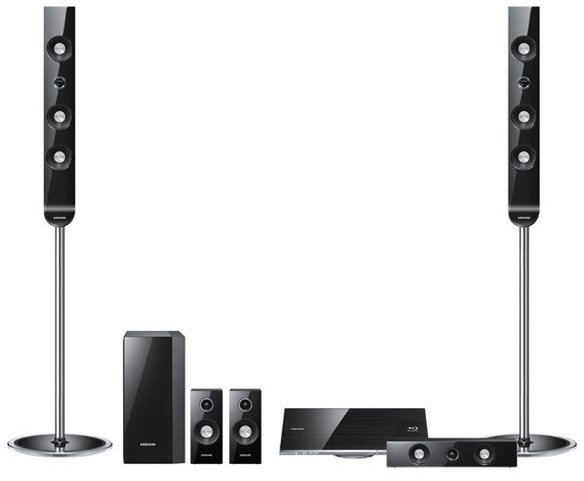 Introduction
Would you like a nice home theater system for your living room? Most people do. How about an unsightly tangle of wires across the room? This is where most people's dream of having a state of the art hmoe theater system comes to an abrupt end. If you don't fancy tripping over wires while trying to watch your favorite movie, why not consider a Samsung wireless system for your home theater which will let you enjoy the experience without the mess. Check out these great models.
HT-C7530W
For fans of minimalist design and those who want to free up space, there is the Samsung HW-C451 which boasts a stylish, wall-mountable design. Samsung home theater wireless speakers for the rear ensure that unsightly wires don't spoil appearances. There is even a 5.8 GHz wireless sub woofer that will ensure that the thud you hear will not be the sound of your visitors tripping over the speaker cable. This system is not just about style, however, with 800 watts of power to deliver powerful, rich sound while a Blu-Ray player and iPod dock means that can easily access your favorite material.
HT-C6900W

If you hunker after more impact, how about 1000 watts of mind-blowing sound? You can enjoy the full dynamics of your favorite music and movies with the compact but powerful Samsung HT-C6900W. The beautifully designed Samsung Home Theater Wireless speakers easily be wall mounted, thanks to the included brackets, allowing this system to blend in to the most elegant living spaces. Supported media includes Blu-Ray and DVD while an iPod dock cradle allows you to enjoy your favorite itunes.
HT-C6730W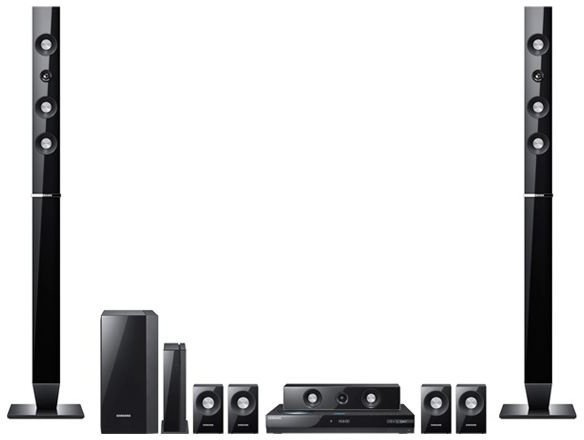 Let's face it, if you want to enjoy the ultimate in sound, you need to go the whole hog and have at least 7 speakers. But thanks to the Samung home theater wireless speakers, you don't need to have a tangled, mess of cable invading your living space. The advanced HT-C6730W has a host of other impressive features, including Dolby Digital Plus and the high definition uncompresses sound of DTS-HD Master Audio and Dolby TrueHD, giving you the highest quality a/v sound. It is also web enables, with built-in Wi-Fi, allowing you to stream YouTube videos, Netflix and Blockbuster movies, enjoy music on Pandora and get the latest Twitter updates
HW-C770BS

If you want to enjoy the ultimate in sound in a more compact system, consider the Samsung HW-C770BS. Discreet wireless speakers make their presence felt sonically but not visually. Dolby Pro Logic IIz offers you an immersive, home theater sound while Dolby True HD and HD Master Audio are on hand to decode high definition sound. An Eco Power System gives you decreased power usage, which means that this system will decrease your utility bill while adding to your enjoyment.
References
Product information and images, courtesyof Samsung www.samsung.com