Easy Ways to View TV Online and Watch Online Media in a Home Theater Setting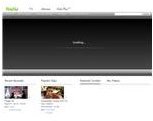 Where Can I Watch TV Shows Online?
Although many video websites have low quality content or a significant number of ads, other resources offer high-definition viewing opportunities that are worth exploring so that you can view TV online. One of the more popular and well-known sites is Hulu.com, a streaming site jointly-managed by NBC, FOX and ABC. Learn more about Hulu in a four-part Bright Hub series: a review of Hulu that details the site's overall quality and user-friendliness.
Hulu also offers Hulu Plus, a paid subscription service that allows you to stream content to your TV and other devices. Other online video services are available through media and content providers like Netflix or Amazon's VOD (video-on-demand).
Of course, you can also visit the respective websites of your favorite networks or watch old TV shows online on YouTube. Compare online network TV to see which companies offer the best viewing experience and episode selection. No matter where you find your video content, it is important to remember that the availability of certain movies or shows will vary significantly between providers. Sites that offer paid content may be more reliable and offer a greater selection, but are not necessarily better than free sites that offer limited cable TV over the Internet. Even popular sites can suffer from lagging streams or visitor overloads when you want to view TV online. Nevertheless, you have probably run across online clips and video downloads from questionable sites that are extremely low in quality. In most cases, these won't be worth the effort of viewing on your brand new HDTV in a home theater setting.
Like most places on the net, you will probably need to do your own research to find a few favorite video sites or paid video services that best suit your home theater needs and personal preferences.
Can I Connect My Computer to My TV Screen?
If you frequently play video files on your computer, watch TV series online, or subscribe to a specific online video and media provider, connecting your TV to your PC might be a very practical idea. There are a number of ways to view your computer screen on your big screen television.
The best way to connect a PC directly to your TV is to use an HDMI or DVI cable. Learn more about the differences between HDMI and DVI to decide which is ideal if both options are available to you. If you don't have HDMI inputs on your television or an HDMI output on your PC, you will have to choose another method that suits your television and its available inputs. If you use a television tuner card with your PC or laptop, you may be able to connect your television using standard AV cables or S-video.
Check your manual to set your computer output settings to those supported by your TV. Note that your television may or may not offer compatibility with PC signals when received through digital inputs like HDMI or DVI, depending on the resolution and frequency settings of your high-resolution display. However, a VGA signal can generally be converted for television use, although the overall quality may suffer. Even bulky tube televisions can be connected to your PC through the use of a VGA to TV converter box.
FAQ - How to Connect Laptop or PC to a TV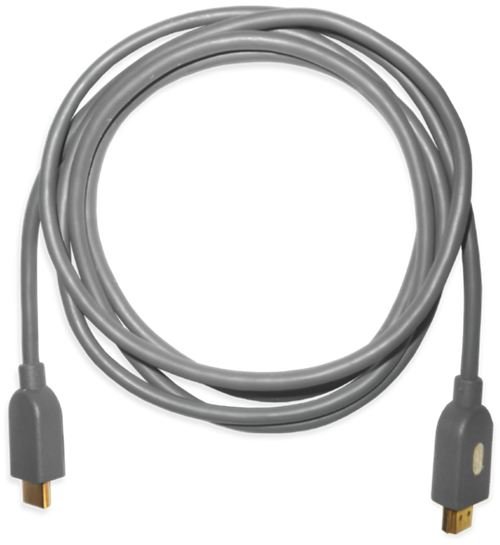 Which cables do I need to connect my PC to a TV?
Some televisions offer direct input for VGA cables specifically intended for use with your PC. This is perhaps the most straightforward connection for the general user.
What cables do I need besides a VGA cable to connect my TV and PC?
If you want higher quality, VGA may not be the best choice to connect your television to the computer. Some TVs simply lack VGA inputs. Newer televisions and laptops can be quickly connected by using a DVI or HDMI cable, although you will want to check compatibility with your display. Converter and/or adapter cables are also available to connect DVI to HDMI or vice versa. A standard AV component or S-video cable can be used in some cases (i.e., if your computer uses a TV tuner card or you have purchased a VGA to TV converter).
How do I connect a PC to TV wirelessly?
Wireless audio and video distribution systems can be connected to the computer to transmit the signal to a receiving connector plugged into your television. Features offered from utilities like Windows Media Center also have the capability of streaming video content over a wireless network to your television. Take a look at the best media streamers compared to learn more about similar devices.
What Is the Best Way to View Internet on the TV?
In some cases, you may not need to connect your PC or laptop to the television to view online TV content. For practical reasons related to space and accessibility, it may not be ideal to have cords running from your computer to the TV at all times.
Luckily, there are a number of ways to view Web content on newer TVs with built-in apps and wireless connectivity options. Google TV, for example, allows users to "surf" online TV by browsing online video and media through integration with services like Amazon and other content providers. Google TV is available through several devices including Sony Internet TV and Blu-Ray players. Other devices like the Logitech Review, gaming consoles and Internet TV streaming boxes also offer access to online content through the television.
References
Drawbaugh, Ben. How to Connect your PC to your HDTV - https://hd.engadget.com/2006/02/08/how-to-connect-your-pc-to-your-hdtv/
Fulmer, Melinda. Kill the Cable Box: Get Free TV - https://articles.moneycentral.msn.com/SavingandDebt/SaveMoney/KillTheCableBoxGetFreeTV.aspx
Google TV - https://www.google.com/tv
Screenshot from Hulu.com
HDMI Cable from Wikimedia Commons/Alphathon