How Can I Watch Old TV Shows Online? Quick Resources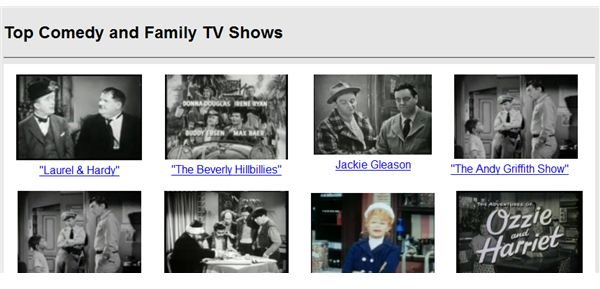 If you're wondering, how can I watch old TV shows online, you've come to the right place! Let's look at some websites where you can either watch clips of old TV shows or even full season episodes of some online TV shows. Brace yourself for an exhilarating trip down memory lane!
Emol.Org
Emol actually stands for entertainment magazine on line, although the name sounds more like the name of an animal. It started off as an offline magazine first published in 1977 and went online as early as 1995. It has a movie section where you can download and watch movies under categories ranging from drama, comedy, horror and so on. But the category we are interested in is Classic TV shows.
These shows were among the popular prime time shows broadcast by ABC, CBS and NBC in the 1950s and 1960s. Why, you could even see the commercials of the brands that sponsored these shows to give you a nostalgic TV viewing experience.
The main page of this category lists classic shows like The Beverly Hillbillies, The Andy Griffith Show and even The Three Stooges, to name a few. I clicked on the Andy Griffith Show and it brought me to a page where I could watch three shows - A Wife for Andy which was televised in April of 1963 by CBS. The other show was Opie and the Spoiled Kid, which surprisingly, you can watch in 3D, if you have a simple pair of 3D glasses.
The third show, Aunt Bee's Medicine Man allows you to watch in DVD quality, especially if you have a fast Internet connection. If you wish to download the show, the site directs you to archive.org for that purpose. What's more, at Emol.org you not only get to watch comedy and family TV shows, but also talk shows and variety shows like the The Johnny Carson Show and the Perry Como Show.
This is a site you should not miss visiting as it provides hours of vintage TV viewing pleasure.
Nostalgia TV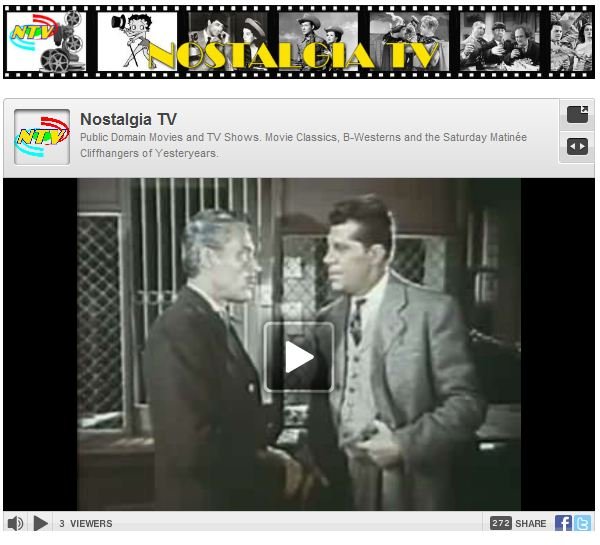 The next place you'll want to stop and watch old TV shows online is Nostalgia TV.
Over at this site you not only get to watch TV shows, but also full-length movies and Westerns. The shows, among others, that you can watch here include The Three Musketeers, Charlie Chaplin and The All Star Westerns offers Bells of San Angelo running for an hour and fifteen minutes! That would be enough show to while away a a lazy Saturday afternoon. If that's not enough, It's a Wonderful Life, runs for two hours and ten minutes. The others shows you get to watch at Nostalgia TV are Zorro's Fighting Legion, Cisco Kid, Superman, and The Mummy Strikes (1943 cartoon shown in color).
The range is too wide for further mention and you must check out this fabulous site yourself to partake of the variety.
NBC Classic Shows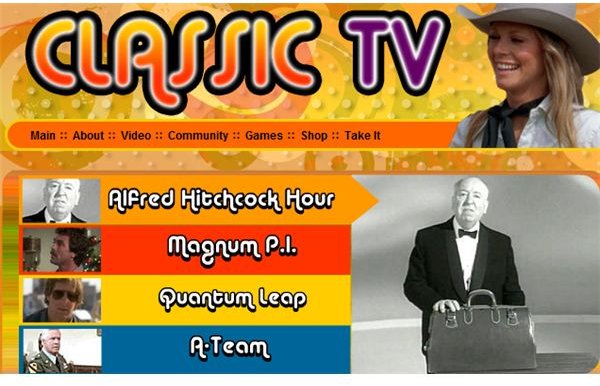 Kudos to NBC for taking the trouble to upload classic TV shows on its Classic TV page.
Popular TV shows in the 1970s and 1980s like Magnum PI, Quantum Leap and Galactica, are among the classic shows listed.
For our purposes, we concentrated on the Alfred Hitchcock Hour. Unbelievably, you get to watch three full seasons of the show which ran from 1962 to 1964. That's Episode 101 to Episode 132 we are talking about. If you're a fan of Alfred Hitchcock, this is the place to be and with a fast Internet connection you can be streaming these shows to your home theater system in your living room in no time at all. You better hurry to catch these shows because they will be online only until the 18th of September 2011. Before I forget, these episodes are available only to viewers in the USA.
To answer the question, how can I watch old TV shows online, the above three sites provide you with a platform to get started. These three sites will keep you occupied for hours when you decide you have the free time to watch old TV shows online.
References
References and Screenshots provided by: