Free LG LCD 55-Inch TV Buying Guide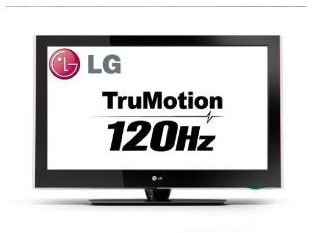 LG 55-Inch Model LD520
LG TVs are world known for their quality and great styling. Today, we have another buying guide and recommendations list.The first TV on our list is the very compatible LD520 from LG which has an amazing 55-inch LCD, HD screen. First, let's talk about looks. Overall the TV looks well and is minimalist. The casing has a nice look and feel and the buttons are very well placed. It's not as thin as one might like if you were mounting on a wall, but it's not what you'd consider thick either.
The TV can play full 1080p HD and has multiple HD ports to support your Blu-Ray player and game consoles such as the PS3. The screen also operates at LG's TruMotin 120Hz (refreshes images 120 times a second) to ensure you don't miss a thing. The LG LD520 costs around $1,500 and is available on Amazon.
LG 55-Inch Model LD650
This is a superior model to the one shown above and more suited to people that consider themselves a power user. Also, if you have surround sound systems or indeed an entire home theater set-up, then I recommend this TV as your centerpiece.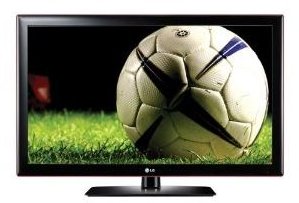 First off, it looks great. The exterior is excellently styled and won't look out of place in a bedroom, living room, media room or indeed on public display in a bar or in a reception area. The 1080p screen looks great and is perfect for watching HD channels and movies. As with the TV above, this LG LCD 55-inch TV operates at 120Hz so you catch all the action in both a smooth and refined image quality.
Along with all that, this TV also has a cool operating system installed which allows the use of Internet applications. You can download these from an app store and use them for social networking, playing games and improving how you use your TV in general. Check it out right here on Amazon for $1,500.
LG 55-Inch Model LD6500 With 3D and Internet Applications
This TV is largely the same as the one above in terms of its compatibility with numerous entertainment devices such as players and consoles, and the screen size. It has a full 1080p HD quality and will look terrific in any living room. What makes this TV different is that it also has 3D compatibility.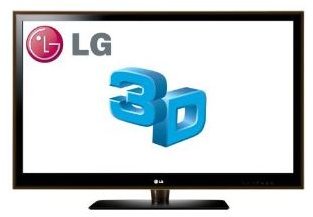 The TV can output both 2D or 3D images and when wearing 3D glasses, the viewing experience is truly amazing. Also, the screen operating at 240Hz means image quality, animation and transitions are breathtaking. With 3D video games arriving soon and the rising number of televisions stations broadcasting in the format, this would make an excellent buy. Take a further look at it on Amazon for $3,599!
So there you have it; three different LG LCD 55-inch TVs that will suit any room down to the ground. All are fully HD and come in at different price levels. Be sure to pick the one that best suits you needs when searching for an LG LCD 55" TV!
Images by author courtesy of Amazon