Free Review of the Vizio 60-Inch LCD TV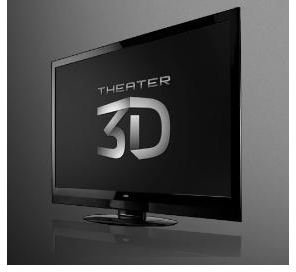 What a TV! 60 Inches Plus!
At present, Vizio makes only one LCD TV which is in excess of 60 inches, and boy is it worth a look. It has some awesome features and is a real contender and should not be overlooked when buying a new 60-inch+ TV. It's perfect for watching movies and sports. It also has some great compatibility features which makes it an excellent TV for those who like accessories.
We'll also look at many of the different gadgets, systems and extras you can buy along with the TV in the 'Buying Guide' section of this article. But first, how about we take a look at this tremendous Vizio 60-inch LCD TV?
The TV Itself
Firstly, just look at it. If you have a big enough living room, don't even try to tell me you wouldn't want to have this bad boy as the focal point. It looks great and when it's fired up, so does the picture. It has a whopping 65-inch LED LCD screen with 1080p high definition and excellent color quality with deep blacks.
It also has a great dimming feature which works well at times when contrast in a film is too high (white lightening against a black sky for example) causing a blur effect. Well this TV can fix that! It also has Theater 3D which is by far the best form of home-3D TV available. You can literally sit anywhere in front of the TV, at almost any angle and the 3D will still work fine. It is also compatible with almost any kind of 3D glasses. Check it out on Amazon for around $3,900!
Using the TV
User reviews of this TV seem to be nothing but positive. The TV was first displayed at the 2011 Consumer Electronics Show (CES '11) and critics were blown away. Those who bought it have little or no complaints. The build quality is amazing and the extra features are nice as well.
You can use TV apps on this device and get a cool Internet remote with a QWERTY keyboard that folds out of the bottom for typing.
It's also set up for surround sound systems and works with multiple devices such as games consoles, set-top-boxes, DVD players, Blu-Ray and home media servers!
Buying Guide for the Vizio 60-Inch+ LCD TV
Having just forked out $3,700 for this Vizio 60-inch+ LCD TV you may not have much left to spend. If you do, however, then I recommend picking up one or two additions for this TV. First, I most certainly recommend getting the VHT510 (available here for $390) sound system from Vizio. It is built to work in conjunction with this TV and features several speakers and amplifiers to suit your sound needs down to the ground. Huge cables are also supplied as chances are, this TV will be going in a big room and you'll need large cables to fit around the room.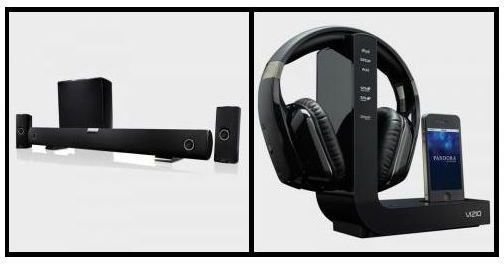 As a final purchase I would advise picking up the XVTHP 200 iPod dock and headphone stand (check it out here for $309). It works in conjunction with the TV should those around you not want to hear the sound and also acts as music hub for your living room with the ability to play music from a docked iPod through the TV, or through the headphones.
So there you have it. Our recommendation and buying guide for the 60-inch+ TV from Vizio and what to get with it! Enjoy!