Low Cost Satellite TV Service Review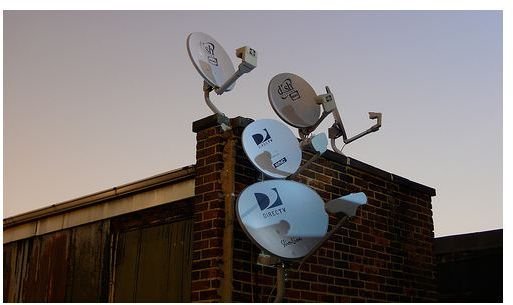 Because of the enormous expense of starting a cable company, most areas have just one cable TV provider. This monopoly-like situation leads to high prices and poor options for many consumers, particularly in rural areas. While satellite TV providers are usually an option, they are often just as expensive as cable TV. There are cheap satellite alternatives, though. With that in mind, this article is a review of some of the top low cost satellite TV service providers. Each entry contains information on what you get (and miss out on) with the satellite TV service.
DISH Network (5 out of 5)
What you get: DISH Networks boasts free installation, a free dish, and a free four room receiver system. The cheapest option is just $24.99 a month, and comes with 120 channels, plus 3 months of HBO and Showtime. The next level up costs $39.99/month and comes with over 220 channels. The service also includes local channels. DISH Network currently provides over 200 HD channels, which come at no additional cost.
Customers praise the broad array of channels offered by DISH Network, as well as its crystal clear quality
And what you don't: Free DVR isn't included; customers must pay $4.98 per month for DVR service. The DVR receiver is free, however. Some customers complain about lackluster customer service and poor reception in bad weather. While sports packages are available, they aren't quite as extensive as those offered by Direct TV.
Sky Angel (4 out of 5)
What you get: Sky Angel is a Christian satellite TV service available in all 50 US states. The standard package includes over 80 channels, which are primarily faith-based. In addition to Christian channels, several family-friendly channels are offered, including American Life Network, Fox News, Home Shopping Network, Weather Channel, and NFL Network.
The most popular package is just $14.99/month.
And what you don't: Compared to other satellite packages, Sky Angel is pretty skimpy. It offers just 80 channels, most of which are faith-related. On the other hand, the price is low and the faith programming is a major draw for many Christian consumers. If you're looking for Christian programming at a low price, Sky Angel is a good option for you.
DirecTV (3 out of 5)
What you get: DirecTV is probably the most popular satellite TV provider in the US. This package comes with 150 channels and 3 months free of HBO, Starz, Showtime, and Cinemax. Like DISH, installation is free and there's no equipment to buy. DirecTV also has a number of sports packages available. The second package costs $34.99/month and includes over 210 channels, plus free HD receiver and DVR receiver.
And what you don't: Subscribers report poor customer service and confusing bills, which sometimes include unexpected extra costs. DVR service isn't free - it costs $7/month - and neither is the receiver. Subscribers must pay extra for HD programming, as well.
Image - Flickr - alq666 - la noche
Glorystar (2 out of 5)
What you get: Glorystar is a more basic Christian satellite service than Sky Angel. There is no monthly subscription free; users pay $199 or more for a satellite package, which enables them to tune into the Glorystar service. The channels are all religious in nature. There are over 40 television channels and more than 20 radio channels in total.
And what you don't: Glorystar is strongly focused on the Christian market, and does not provide any of the more mainstream channels users may expect, such as news networks. In addition, customer support may be lacking due to the small size of the Glorystar company.
Globecast WorldTV (1 out of 5)
What you get: Globecast is a niche satellite provider aimed at ethnic programming. It offers dozens of programs in Arabic and Asian languages; in addition, Globecast is the only satellite TV provider to air Al-Jazeera English in the US. This network is a good option for users looking for language-specific programming, particularly speakers of Arabic. There are a number of free channels available, including Al Jazeera English.
And what you don't: Users must subscribe to each individual channel, which means that subscribers often have access to relatively few channels. In addition, setup can be difficult, particularly for less tech-savvy users.