Top 3 Vizio 37" LCD HDTV Models on Amazon.com - Find the Best Prices on Vizio HDTV
Vizio 37" LCD HDTV Roundup
Vizio makes a wide variety of HDTV models that come in different sizes and with different features. Oftentimes, you can't tell the difference between two of the same size model when one costs more than the other. In this article, we'll look at three of the best Vizio 37" LCD HDTV models currently available on Amazon.com and compare prices and features to help you decide which one suits your needs.
Vizio M370NV
Currently, the number one selling 37" Vizio on Amazon.com is the Vizio M370NV LED LCD HDTV. It features 1080p HD output with their Razor LED backlighting, a 100,000:1 contrast ratio, and is so thin that it's only 1.17 inches deep. You've probably got picture frames on your wall that stick out more than this thing.
One of the other neat features of this LED HDTV is that it can detect the lighting in your room to automatically adjust the brightness for the best picture. It also has SRS TruVolume which will keep volumes at the same level so you don't get blasted by loud commercials while watching your shows. It features a 178 degree viewing angle (180 degrees is flat) so you can see it from pretty much any angle unless you are standing right beside it.
As of this writing, the Vizio M370NV LED LCD HDTV sells for $598.00 on Amazon.com.
Vizio XVT373SV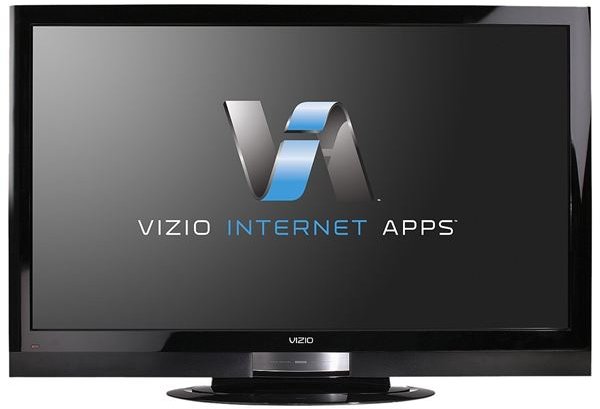 The next best-selling Vizio 37" LCD HDTV on Amazon.com is the Vizio XVT373SV LED LCD HDTV. It's $200 more than the M370NV for a whole bunch of reasons. For starters, this HDTV is Internet ready and has built-in wireless and Bluetooth capability so you can get Netflix, Amazon Video on Demand, and other video services sent directly to your TV without needing another device like a video game console.
This LED HDTV also runs at 1080p, but it has support for over 1 billion colors and features an amazing million to 1 (1,000,000:1) contrast ratio for bright whites and dark black colors on screen. It also has a 120Hz refresh rate making this one of the most feature-rich 37" model HDTV's on the market. That's why the price is much higher than the typical Vizio because this is like the Cadillac of 37-inch HDTV's.
As of this writing, the Vizio XVT373SV sells for $798 on Amazon.com.
Vizio E371VA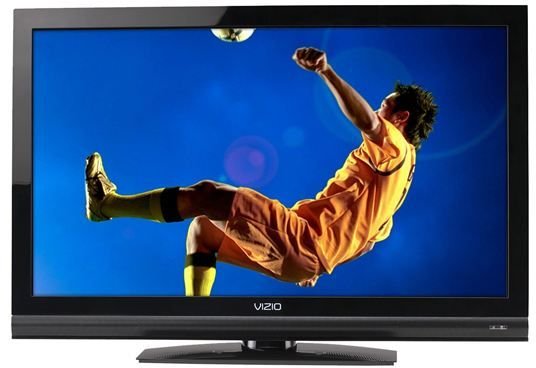 Another popular 37-inch model on Amazon.com is the Vizio E371VA 37" LCD HDTV. It features full 1080p HD resolution but only has a 50,000:1 contrast ratio because it's not LED. It does come with the TruVolume feature for keeping volume levels steady no matter what you watch and it also includes the ambient lighting feature to dynamically adjust brightness. One major difference between this model and the Vizio M370NV is that this TV actually has the capability to show over a billion colors, whereas the M370NV can only show up to 16.7 million. What this model lacks in brightness it makes up for with a huge color palette.
As of this writing, the Vizio XVT373SV currently sells for $527.99 on Amazon.com.
(Image credits: Amazon.com)