Mitsubishi 3D TVs: The Technology Behind Mitsubishi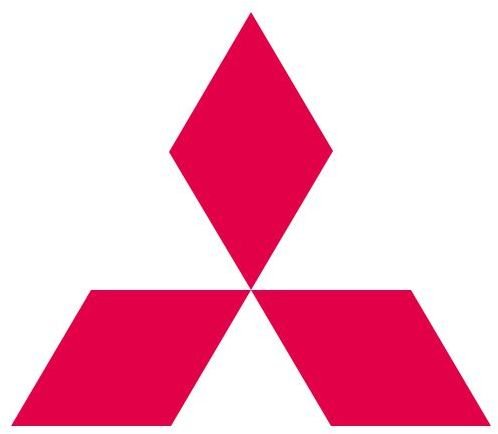 Introduction to 3D TV
Technology sure is advancing quickly. It seemed like just yesterday we were all using tube TVs, and now, more recently, we're using HDTVs. But even HDTVs are becoming somewhat of a thing of the past. Why is that? Well it's because 3D TVs are here. Most TV experts agree this (3D TV) may be the peak of television for quite sometime. So, with that being said, if you're looking for a television that will keep up with technology advancements for a long time then 3D TVs are you're best option.
Now that you're convinced 3D TVs are for you, we'll look at one of the best 3D TV manufactures, Mitsubishi. Mitsubishi has been one of the leading big screen companies for years, so it is no surprise they once again are at the top of the TV industry in the 3D TV category. Let's look more closely at the fundamentals and features of these 3D TVs offered up from Mitsubishi.
Image Credit: Mitsubishi Logo courtesy of Wikimedia Commons.
The Fundamentals of 3D TV
One of the great things about Mitsubishi is they focus on the fundamentals of their products. Mitsubishi gets the important functions working right. This focus on perfecting the basics is also apparent in Mitsubishi's 3D TVs. Now lets move on to those fundamentals of 3D TVs we've been talking about.
How Does 3D Work?
Even in real life, our two eyes put what we see into two images. An image is created by our right eye and an image is created by our left eye. Perceiving two images at once creates the perception of depth. So, to make a long story short, two images courtesy of our two eyes creates visual depth. 3D TVs work in this same way. Mitsubishi has perfected their 3D TVs to help us humans perceive depth from a 2D image. You're probably thinking two dimensional and depth kind of contradict each other so how does that work? Well that's where the glasses come in. Mitsubishi's state of the art 3D glasses allows our eyes to process the 2D image on screen and turn it into two images. Back to the way 3D TV works, two images equals depth. The Mitsubishi 3D glasses along with 3D TV creates two images and then you have a 3D picture.
It's OK if you still don't understand how 3D technology works. What's more important is that the company making the TV using 3D technology knows how it works and Mitsubishi knows 3D inside out!
A Closer Look at Mitsubishi 3D Features
Mitsubishi's 3D TVs include some excellent features like digital light processing (DLP) technology and large screen sizes–making them almost unbeatable.
DLP 3D TVs - Digital light processing 3D TVs add 3D technology to an already great technology. One of the best features of DLP 3D TVs is that they use a digital micro-mirror device (DMD). This DMD device essentially enables light to be outputted from the TV at speeds as fast as 4.6 micro-seconds. This speed allows the DLP 3D TV to deliver fast moving images (like in sports, action movies, etc.) without motion blur. DLP 3D TVs have other great benefits in that they offer large TV sizes and maintain affordable pricing. More information on DLP TVs can be found here.
Large Screen Sizes: Mitsubishi's 3D TVs are made in sizes that will turn your home theater into a true theater. Mitsubishi's 3D TV sizes range from 65 inches to 82 inches You'll never have to leave your house again in order to see a movie on the big screen in 3D. Mitsubishi has been the clear leader in big screen technology. Mitsubishi was the first company to create a HDTV that surpassed the 70-inch mark. Now Mitsubishi has cleared the 80-inch mark - with 3D TVs! I think it's safe to say Mitsubishi is one of the clear leaders in big screen technology.
Mitsubishi WD82838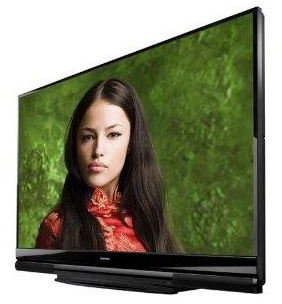 The Mitsubishi WD82838 is an excellent 3D TV. It boasts a whopping 82-inch screen. This screen size is the largest size available on the market. To go along with the huge screen, the Mitsubishi WD82838 has great features such as Stream TV, Plush 1080p, and Bluetooth. Stream TV allows you to access the Internet wirelessly on your 3D TV. Popular sites like YouTube, Facebook, and Twitter are also compatible with Stream TV. Plush 1080p is a feature which automatically upscales anything being displayed on the TV to 1080p. Even if you're watching non-HD content it becomes HD! The Bluetooth features of the Mitsubishi WD82838 allows you to stream audio from other Bluetooth devices wirelessly to the speakers of the TV.
Available at Amazon for around $3,100.
Mitsubishi WD73738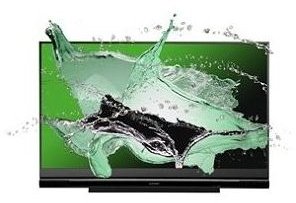 The Mitsubishi WD73738 is another superb Mitsubishi 3D TV. This TV is 73 inches, a perfect size to bring a theater-like atmosphere to your living room. The Mitsubishi WD73738 has some of the features the Mitsubishi WD82838 has including Stream TV and Plush 1080p. Some other useful features this 3D TV has are a six color processor, a USB input, and Deep Field Imager Technology. Because the Mitsubishi WD73738 has a six color processors it produces nearly every color individually. Paying so much specific attention to each individual color creates beautiful, colorful images. The USB input makes it easy to quickly view pictures from digital cameras, cell phones, etc. The features of the Deep Field Imager Technology are also superb. The Deep Field Imager scans each image displayed on screen for its brightness and darkness. This in-depth scanning allows for both dark images and bright images to look clear even when they're together.
Available at Amazon for around $1,700.
Mitsubishi WD65838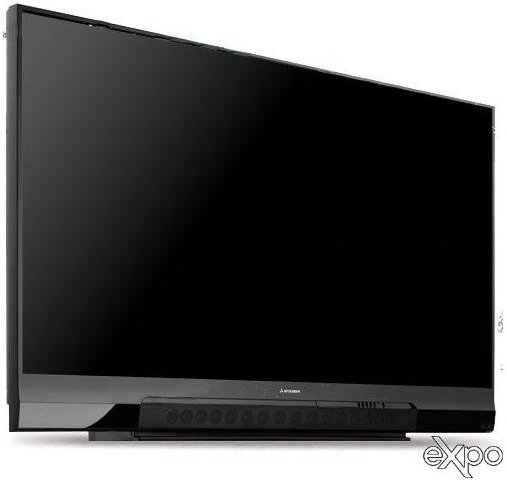 The Mitsubishi WD65838 is an excellent 65-inch 3D TV. The size of the Mitsubishi WD65838 makes it perfect for consumers who are looking to add a 3D TV to a smaller room. The Mitsubishi WD65838 has Stream TV, Bluetooth and many of the same features as the 3D TVs mentioned above. One feature that is more unique to the Mitsubishi WD65838 is the Smooth 120 Technology. What this technology does is basically reduce motion blur by doubling the amount of pixels in the image being displayed on screen. Smooth 120 Technology is especially good for viewing sports and action movies, or images that include a lot of motion.
Available at Amazon for around $1,600.
Screenshots by author courtesy of Amazon.