Find The Best Plasma TV for You: Reviewing the Top 5 Plasma TVs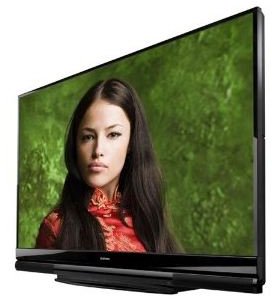 Mitsubishi Diamond Series WD-82838 82-Inch 1080p 3D DLP HDTV
If you have a monster size entertainment room you'll need a monster size TV to make the most of it. The 82 inch Mitsubishi Diamond Series 3D DLP HDTV is the largest screen TVs on the market today (it has the equivalent screen area of four 42inch screens). For $3,149 it comes standard with vivid 2D and fully immersive 3D viewing, StreamTV Internet Media access, core DLP technology like the majority of 3D Cinemas, Smooth120 technology for more fluid, natural motion, 16 speakers with 32 watts of power, Bluetooth audio streaming, and a slew of inputs including 4 HDMI, 2 component, 2 composite, 2 USB, 1 Ethernet, 1 optical digital audio output and 1 subwoofer output. The Mitsubishi is Energy Star 4.0 qualified and its Plush 1080p upscaling eliminates jagged edges in lower resolution pictures. The dark detailing provides enhanced depth in darker images without shadowing or ghosting.
This Mitsubishi, besides covering an entire wall in dynamic brilliance, renders characters as large as small children, which is perfect if you are the gaming type. When your entire field of view is filled with the screen you can't help but be immersed in the action. This is truly a one-of-a-kind television. If you don't think you want to invest in a front projection screen system this is the closest to movie theatre quality you'll ever get. The viewing angels for 3D are beautiful, up to 178 degrees without losing quality or effect. This is one bad TV, dare I say, the best TVs on the market today by far. The DLP technology is a step above the the best plasma tvs out there.
Samsung PN63C8000 63-Inch 1080p 3D Plasma HDTV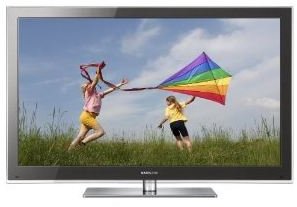 Samsung is no stranger to large plasma screen TVs either. Its 63 inch PN63C8000 is also 3D capable with the industry best 1080p resolution. The $2999.98 price tag is a fantastic bargain. It comes with internet connectivity through its Samsung Smart TV application. It also has Flash Memory and ConnectShare technology to allow the reading of USB format media. With the BD Wise technology it automatically adjusts all of your components for the best picture and sound quality in your particular viewing area.
The picture on this screen is fabulous. There is no lag, no ghosting, absolutely no pixilation at all. The sound quality is just as good using the SRS TruSurround technology to deliver crisp, clear sound even at the lowest volumes. There are plenty of inputs including 4 HDMI (High-Definition Multimedia Interface) version 1.4, 2 USB ports and a PC input in the back.
The most interesting feature of the Samsung is the 2D to 3D conversion option. Just like it says, this feature renders 2D television to 3D. Most of the time the effects are interesting to say the least. It isn't distracting but it works better in gaming mode where the backgrounds are more static.
Panasonic TC-P58S2 58-Inch 1080p Plasma HDTV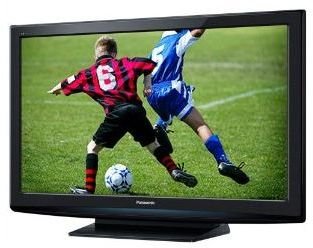 For just over a thousand dollars, $1211.22 to be exact, you can get your hands on the Panasonic 58 inch TC-P58S2 plasma TV. According to Panasonics website the TC series TVs feature, "VIERA Image Viewer feature, which enables you to play slideshows of JPEG images stored on SD memory cards, as well as the VIERA Link feature for controlling a variety of compatible components with a single remote." This would include BluRay players, digital cameras or any other plug and play digital media you may have.
The Panasonic plasma screen comes with a gaming mode as well that bypasses some of the interior circuitry of the television to give a faster response time and smoother video processing than other plasma TVs of this size. You won't have any problem connecting your peripherals to this plasma screen, it has several inputs including HDMI: 3 (1 side),Component (Y, PB, PR): 2; each with audio input, Composite A/V: 2 (1 side); each with audio input and a Digital audio output.
Samsung PN50C550 50-Inch 1080p Plasma HDTV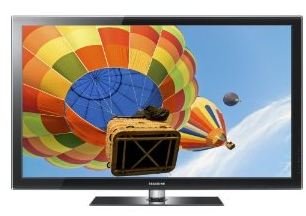 If you're looking to stay under the thousand dollar threshold but still want one of the best plasma TVs on the market take a look at the Samsung PN50C550. For only $897.00 this one comes with everything you need in a Den or Family room. With its unmatched .001 ms response time this television never ghosts and never misses a frame. In gaming mode it is even faster. It has a built in HD tuner so no external box is necessary. It has ConnectShare technology and exceeded Energy Star ratings for its class (saving over 43% compared to other 2009 plasmas). With the right settings this set can give some of the best picture quality out there but the out of the box settings are a bit artificial looking, again good for gaming but not for watching actual television or movies. The mega dynamic contrast ratio offers a more accurate color tonal range, deeper blacks and shadow details when it is calibrated right (check the Amazon reviews for a great setting suggestion). One of the best 50 inch plasma TVs out there and for under a grand you just can't go wrong.
LG 50PK550 50-Inch 1080p Plasma HDTV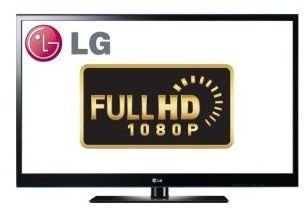 Another 50 inch plasma for a great price is the LG 50PK550 for $849.00. It has a 3,000,000:1 dynamic contrast ratio that gives an unbeatable picture. The LG claims that its intelligence sensor will "automatically optimize the picture to the lighting and color conditions in the room for a more enjoyable viewing experience."
It has three preset viewing modes; gaming, sports and cinema. If you would rather try it yourself there is a helpful calibration wizard that uses on-screen reference points for key picture quality elements such as black level, color, tint, sharpness and backlight levels.
The Dolby digital surround sound and clear voice technology that enhances the range of the conversational voice make the entire viewing experience almost perfect. Add your DVD or BluRay player and gaming system, hook up your surround sound – anything you want with the 3 HDMI ports, 2 composite ports, 2 component ports, RF port, PC and USB ports. All of this makes it one of the best plasma TVs available.