Top Rated 52" LCD TV Buying Guide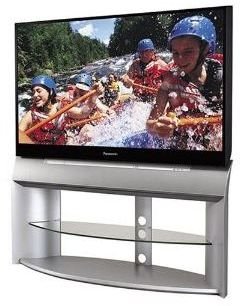 What to Look for in a 52 inch LCD TV
The very first thing to realize with new LCD technology is that with the crisper, clearer picture the minimum viewing range is reduced drastically. The viewing range for a 52" LCD TV is between 52 and 156 inches (approx 4-12 feet). Next you should be aware of the resolution specs for these televisions. The industry standard 720p just doesn't cut it when the screen is 52", you really need a set that offers 1080p resolution. The refresh rate is also very important, this is the number of images per second that the TV displays. This is represented in Hertz (Hz). The higher the Hz value the more fluid the image will be. There will be less pixilation and fewer jumps with a higher refresh rate. There will be a few sets that have a 60 Hz refresh, 120Hz and 240Hz are much better but also cost more. If you like to watch high action sports or films then the 240Hz is for you.
Panasonic PT-52LCX65 52-Inch Widescreen HD-Ready LCD Projection TV
Although the Panasonic PT-52LCX65 only offers the 720p standard resolution the sheer volume of uses for this set put it on the list. This LCD TV can be used to watch digital and analog broadcasts without the need for an exterior antenna or cable box, can be plugged into your computer as an extra large monitor, offers 3 component-video inputs, an HDMI digital video input for a direct-digital connection with a DTV set-top box, and a front-panel PC input capable of VGA, SVGA, or compressed XGA resolution. The flash-memory slot is perfect for viewing digital slide shows of your favorite photos right off your digital camera or digital video recorder. The active matrix technology in the TFT screen eliminates ghosting and enhances the color quality of the set. Again, although it isn't the best resolution set out there you won't notice the difference unless you are using a gaming console or high action sporting events. For $1598.00 this one isn't half bad.
Philips 52PFL7403D/27 52-Inch 1080p 120Hz LCD HDTV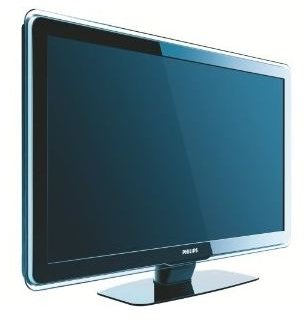 At $1899.95 the Philips 52PFL7403D is a great 52" LCD TV. It offers a 120HZ refresh rate and 1080p resolution with a 33,000:1 contrast ratio. Although this is not one of the newest models on the market it has stood the test of time and three years after its initial release it still offers one of the best picture quality experiences available. With its 2 millisecond response time it is fantastic for gaming as well. This was a gaming television before gaming mode became popular. There is no lag even when using some of the Xbox 360 high action titles like Halo. Purchase this and you won't be disappointed.
Samsung LN52A750 52-Inch 1080p DLNA LCD HDTV with Red Touch of Color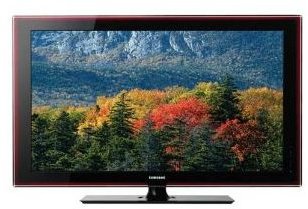 At $999.99 this is the cheapest LCD TV on the best of list. It is here because it adds a bit of style and class to the exterior bevel on top of providing a very crisp 1080p picture attributable to the 50,000:1 contrast ratio, 4ms response time and super clear panel technology. It doesn skimp on the inputs either with 4 HDMI, 2 Component, 1 PC Input, Wide Color Enhancer, USB 2.0 and HDMI-CEC. On top of all of this there is a 1GB internal flash memory chip. Check this one out is you're in the mood for a great set for a good price. The built in gaming and sports modes offer an intelligent 120Hz refresh mode that interprets the first and last image and places one composite image in between so it doesn't repeat images (which results in the odd quirky feeling when you are watching some HDTVs with high refresh rates). It is a top rated 52" LCD TV in every way.
Mitsubishi LT-52151 52-Inch 1080p 120Hz LCD HDTV with Integrated Sound Projector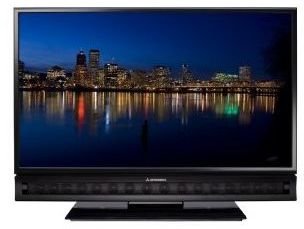 Mitsubishi really raised the bar when they released the LT-52151 LCD HDTV. The 1080p display offers colors that are vibrant but don't look as over saturated as some of the other brands out there. When compared side by side with an array of other sets the picture just seems very natural in comparison. After seeing some other 120Hz sets in action you may wonder if the "too smooth/fast" motion effect would make things seem a bit off. This set compensates for the slow downs in motion quite well, when there is a fast moving scene it automatically cranks it up and during normal viewing the motion remains very natural. While picture is amazing, the main reason this is one of the top rated 52" LCD TVs is the built in speaker array with built-in surround sound. This means that there is no need to invest in a separate speaker system and that extra room can be used for something else. The sub woofer in the system is top rate. I'll be looking for this one under my tree this year! At $1199.12 it is an amazing deal.
Sony XBR-52HX909 52" 1080p 240Hz 3D LED LCD HDTV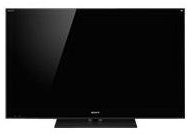 If you'd like to take a step up to a real gaming machine the Sony XBR-52HX909 is for you. It's ultra fast 240HZ refresh rate and 3D capability put it squarely in the front of the pack when it comes to LCD TVs. What will stand out on this model is the deep blacks (when the screen goes black you can't even tell where the bezel ends and the screen begins) and the unbelievable color quality. This is top notch all the way. The fact that it is also 3D capable with the right set of glasses just makes this one sure to stand the test of time. There is no loss of picture quality from even the most extreme viewing angle and the picture is so good it even makes standard DVDs look almost as good as their BluRay counterparts. It does run $3565.00 but it is well worth it. The major points onthis set are an Intelligent Dynamic Full LED Backlight For Infinite Contrast , it plays Netflix, Youtube, Pandora, Slacker, Qrocity and other web based media, it is WiFi-ready and it comes with a boatload of inputs and outputs so it can be the true media center it was meant to be. Inputs include 4 HDMI, 2 Component, 2 AV, PC, USB, an Analog Out and a RS232. This is truly the top rated 52" LCD TV on the market today.