Portable GPS Reviews and Buyers Guide: Looking at Top Reviews of GPS Systems
Overview
Portable GPS reviews are abundant and it can become a little overwhelming to figure out exactly what you're looking for because devices run the gamut in terms of functions, features, bells, whistles, prices, and what you really want to know about – performance. For many folks, portability just means taking out of their car into their house and occasionally using it to walk in city streets. Others might want a device they can use for any kid of vehicle they own, from ATV to motorcycle. So first, take a look at the best portable GPS reviews because that will sort out some of the best models for auto navigation, motor vehicles, sports and fitness, and outdoor recreation to see the wide range of reasons the broad category of portable GPS units cover. However, we'll focus mainly on the many reviews and buying guides we have on portable GPS devices for motorized navigation in this resource roundup. Because we have another resource roundup dedicated solely to portable handheld GPS units designed exclusively for outdoor enthusiasts.
I'm Driving in My Car, I Turn on the Radio, But Where am I Going?
Portable GPS devices that provide navigational instructions, including turn-by-turn voice commands, are the most sought after type of GPS you can buy. Because of that, the market is flooded with makes and models all touting their superior capabilities and functions. With all those options, you'll want to take a look at the conclusions one of our experts came up with after researching to find which units received the best GPS car navigation reviews. Among some of the criteria he based his findings on for a good GPS for auto navigation were quality of the maps and the ability and ease in updating them, text-to-speech capacity, and the POI database.
GPS Navigation Systems Buying Guide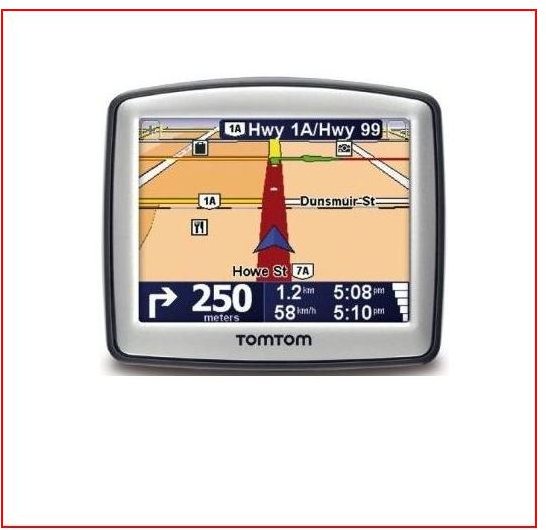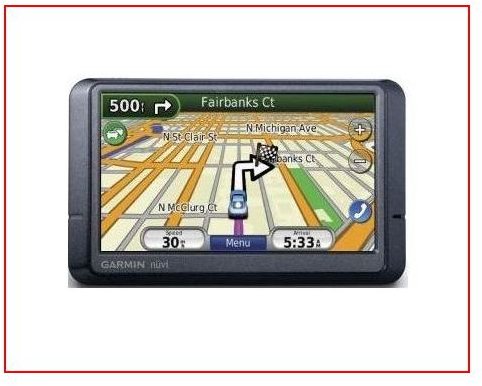 Perhaps you're on the fence about the type of portable GPS you'd like to buy based upon your needs and what the device is best suited for. We'll link you to several specific reviews in a second, but seeing a buying guide will help you first. You might want to pare down your search of portable GPS reviews by determining what you're looking for specifically. All portable GPS devices are not portable in the same practical sense. For instance, one suited for backcountry scrambling and trekking is not going to be the best for a car or motorcycle, or vice versa (the lack of a weatherproof design is but one reason why). One of our experts, Tolga Balci, put together a real handy buyer's guide to the best portable GPS navigation system that highlight the best makes and models for trekking, navigating in a car, and for a motorcycle. You'll find options from Garmin, including the Rino, Nuvi, and Zumo series; and the Magellan Triton 2000. Find out about features you can get in a unit that you might be unaware of such as two-way radios, cameras, XM Radio-ready and more. All of the units have convenient links to Amazon if you decide you want it. For an outstanding side-by-side comparison of vehicular navigational devices in the TomTom ONE series, the multitudinous Garmin Nuvi series, and the Magellan Maestro, read the best touch screen display portable GPS reviews.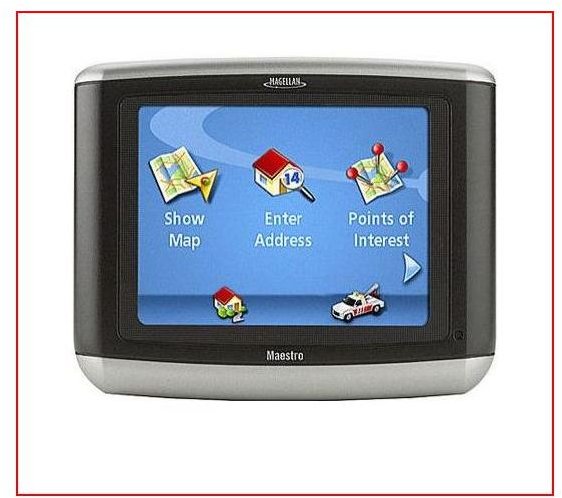 The Very Popular Garmin Nuvi: Slimmed-down Bargain Versions to the Super Enhanced (5 out of 5)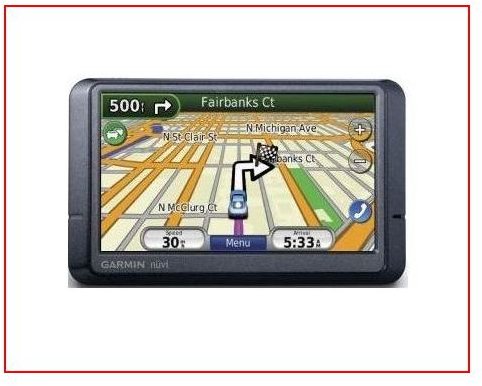 The Garmin Nuvi is an extremely popular portable GPS model series that comes equipped with varying degrees of features to choose from depending upon how advanced you'd like your navigation system to be and what you're willing to pay. For the lower end of the spectrum, the portable GPS reviews featuring the Garmin Nuvi 255W will explain that in this model you get a standard 4.3" touch screen, a large POI database that you can add to, but that it doesn't respond to your voice commands nor enable Bluetooth technology. But it's the low price (which you'll find at all the reviews we link to here) for a solid navigator that makes this a good choice for people who don't want all the extras anyway. You'll also want to check out the very detailed review of the super-cheap portable Nuvi 205W GPS which has a smaller 3.5 inch screen but plenty of great features and free map upgrades.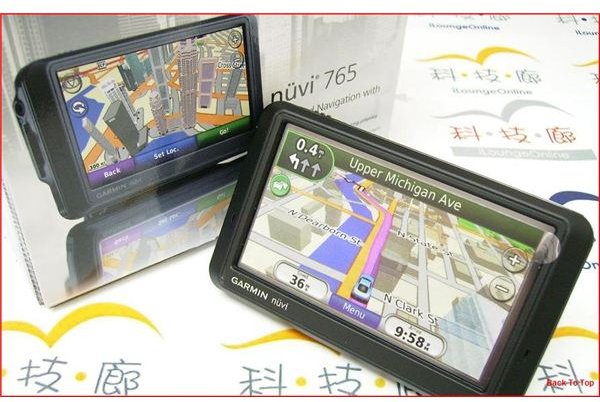 Next in line is the Garmin Nuvi 265WT which offers enhancements and upgrades from the 255W including Bluetooth technology, lifetime traffic reports, and an FM receiver. As you'll learn in this Garmin Nuvi 265WT portable GPS review, this model supports JPEG images so when you're planning a trip in advance, you can upload some reference pictures. That can be useful in the age-old navigational tendency to instruct someone to take a turn after they've reached the ubiquitous corner tavern. These reviews also take into account any subscriptions and fees you'll need to pay to keep your maps current.
As the Nuvi models go up in number they also advance in features, capabilities, and of course, price. We have reviews for all of them, so if the model number isn't mentioned in this resource roundup (for instance, any in the 300, 500, 600, or 800 series), just type it into our search engine. As a matter of fact, we likely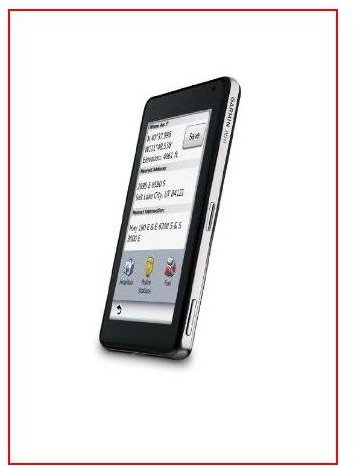 have several articles on each model series. But as for the advanced models, these portable GPS reviews comparing the merits of the Nuvi 750 and Nuvi 755T will set you straight on the capabilities on the powerhouse Nuvi models that feature super-fast redrawing and 3D building viewing options. As mentioned already, there's enough Nuvi model numbers to get you lost before you even get started, but all our concise reviews boil the features, performance, and pricing down to take away the confusion. And since it seems like every time you turn around there is a new model, you might want to check out the latest offering in the Garmin's latest release, the super sleek Nuvi 3790T which resembles a Smartphone. Aside from all these reviews we've also got articles on Nuvi hacks and how to update a given model too.
TomTom XL 340 S Review (4 out of 5)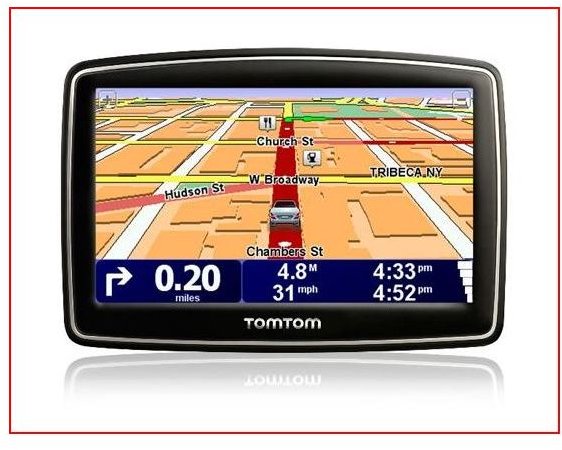 TomTom is also a big contender in the arena of portable GPS units for automobile navigation purposes and you'll learn why from reading this portable GPS review of the TomTom XL 340. With a slightly wider than average 4.7" high resolution touch screen and an easy to learn user interface, this affordable model performs its duties well and is a good choice, especially to someone who hasn't used a GPS before. It's worth mentioning that you can find all kinds of information about accessories like GPS mounts and carrying cases in our vast database too. Quality maps are one of the most important features on a portable so we've got articles regarding obtaining, adding, and updating them on all of the big names we've reviewed thus far including this piece about where to download USA maps for TomTom.
Nextar X3i 3.5-Inch Portable GPS with MP3 Player (4 out of 5)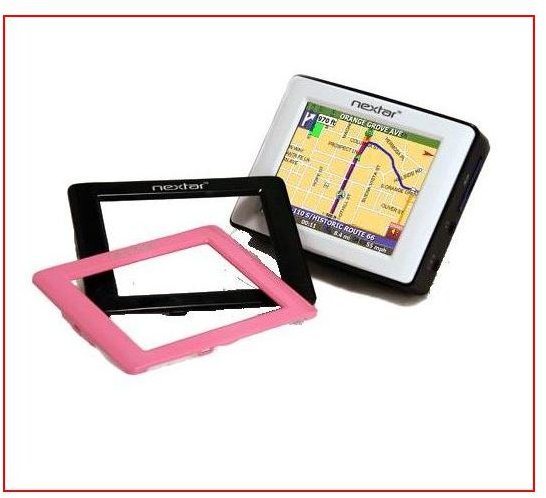 The Nextar X3i is a model that incorporates features and functions beyond the realm of a standard portable vehicle navigation GPS by adding an MP3 player with the capability of storing images. If you don't find those items superfluous (meaning you have a car radio that can play all your MP3 music), the x3i is a decent touch-screen unit with built-in maps, voiced commands, and route recalculations. If you don't have a car radio and like having your images along for the ride too, find out more of the good and bad by reading this helpful review of the Nextar x3i 3.5-Inch portable GPS with MP3 player. Keep in mind that its portable nature might be handy when walking around in unfamiliar cities or on other vehicles you own where those extra amenities would be nice to have too (an ATV for example).
Magellan RoadMate 1700 GPS Review (4 out of 5)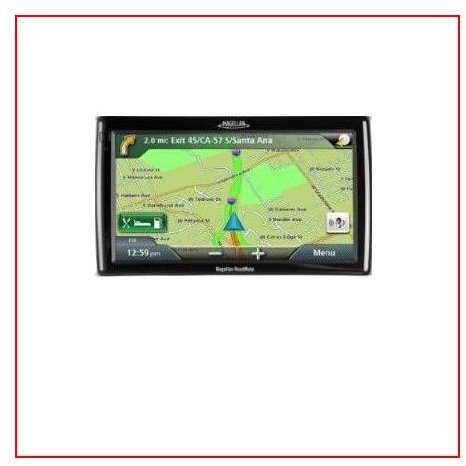 With a name like RoadMate, it's pretty obvious that this GPS offering from one of the big names in the industry, Magellan, is designed for navigating the highways, parkways, city streets, and anywhere else your vehicle needs to go (and hopefully you don't mind accompanying it). The Magellan 1700 is one of the best large screen portable GPS devices you can find, 7 inches to be exact, which some folks might be a whole lot more comfortable with. Trying to peer at a little screen, if your eyes aren't that sharp, while you're driving is never a good idea. Even if there is nothing wrong with your eyes, you might want a bigger map to view anyway, it all depends on personal preference and making this portable GPS a useful tool rather than technology that gives you anxiety. Plus a bigger screen is easier to use for folks with larger fingers. But that's not the only positive feature of the RoadMate 1700, its intuitive user interface and POI-laden, built-in maps are just a few of the features that account for this positive Magellan RoadMate 1700 portable GPS review written by one of our experts.
Portable GPS Reviews for Motorcycles (4 out of 5)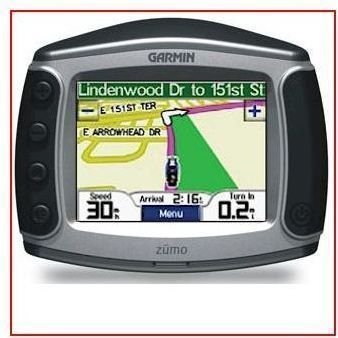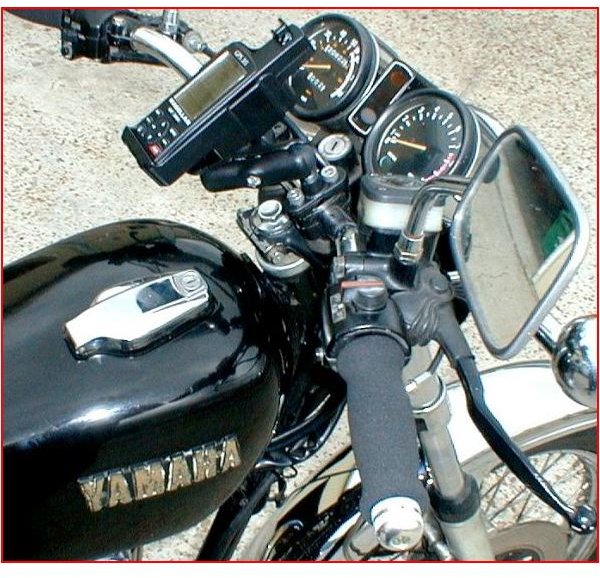 Since the Easy Riders need direction too, and they can't normally ride all year long unless the climate they live in permits it, a portable GPS that works in the car and easily fastens to the bike is a good way to go. Having a model that locks to the bike is a good idea when you're considering purchasing a device. These reviews of cheap motorcycle GPS units include offerings from TomTom, and the Garmin Quest and Zumo series. All are good options that won't cost a bundle but still provide the navigational features important when your two hands are better suited to hold onto handlebars the majority of the time.
In Conclusion
Now that you're aware of just how many makes and models that are available on the market, this resource roundup of the many portable GPS reviews we have on our site can serve as a guide for unbiased and helpful information to find the best one for you. We hope you will use our expertise and enthusiasm to help you with all aspects of GPS navigation.