A Review of the TomTom Go 630
A Feature Rich Device (5 out of 5)
The TomTom GO 630 is ready to go right out of the box. You can enter the destination address via the touch screen or the useful voice entry feature. The navigator will guide with turn by turn voice instructions, and street names are spoken out. It also supports different voice downloads. If you do not like the male or the female voice that comes with the GPS unit, you can always switch to Homer Simpson, Ozzy Ozbourne or any one of a range of voices available for free! Here's some quick advice on Free TomTom Voice Downloads.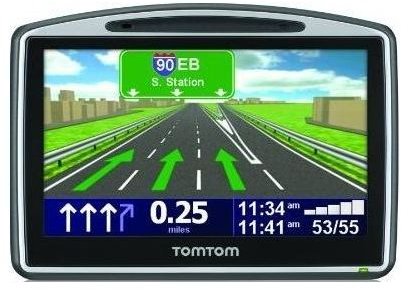 The device uses IQ Routes Technology to ensure you quickly arrive at your destination based on actual average travel speeds. Many devices would give you the routing based on speed limits for the road sections you are going to use, but this is generally more accurate, and can give you the most fuel efficient routing too. Lane guidance is a useful feature and it really helps at complex junctions. Photo-realistic images add clarity, while the spoken guidance was early enough to take appropriate action.
Maps of US and Canada comes preloaded with the usual number of POI's, but the rapid share technology offered with the device is particularly useful. With this, if you find something in the map is different from what's on the ground, or something has changed, you can submit the information. If approved, changes to the maps happen quickly. You can share the changes with other users and get the updates done by other users too. TomTom also provides a 30-day latest map guarantee. You get a free update if one such is available, within 30 days of your first switching on the device.
The Bluetooth hands-free calling was quite convenient too. If you are like most people on the road, you do need to call sometimes when driving. The hands-free calling ensures you do so safely and the 'Help Me!' menu was also useful to give the details of local emergency service providers; local police, fire services and hospitals.
Not So Nice Issues (3 out of 5)
The windshield suction cup mount has some issues and sometimes comes off a little too easily. The dashboard mount supplied with the TomTom GO 630 may be a better option. Mounting the device on the dash also gives you a better. unobstructed view of the road.
Updating maps can be a little frustrating because you will need to delete the existing maps first. Otherwise you are likely to exceed the installed memory capacity, unless you have a memory card installed and the manuals do not clearly say how to tackle this situation. In fact, more generally, the manuals are not great. However, there are guides available on the net. Here's a couple of guides from Brighthub; Installing Tomtom Maps - A How-to Guide, and Where to Download USA Maps for TomTom.
At 4.3-inches the display is still small for some purposes, particularly if you have thick fingers. For example you can get a call started unintentionally and then scramble to cancel the call, but that is a general issue with all such devices that are in the 4.3-inch category and the 5-inch screens come with a price premium.
Value for Money (4 out of 5)
Overall this devices gives you very good value for money. The device is currently available from Amazon at $165. Note however, this can fluctuate quite a bit and you should strike a deal when the price is right for you! Just be sure to pay under $200 for this device to get the most value for money. Read Budget GPS: Budget GPS:A Comparison of Features for a comparison with other similar devices.