A Garmin Forerunner 405 is Ideal for Your Fitness Program
Introduction
Compared to the earlier members of the Garmin sports watch family, the Forerunner 405 certainly has the feel of a sports watch. Like the other Garmin watches can upload data from the watch to a community site, Garmin Connect, so that you can share data with others and compare your training results. The heart rate monitor detects your heart rate wirelessly from a monitor strapped to your chest. The included dongle helps transmit stored data to your laptop/desktop for further analysis.

Role of Sports Watch (4 out of 5)
Because the Garmin watches in the 405 line are more like conventional watches, they are easy to wear during training sessions. With its bezel touch controls, setting it up is a simple job. The built-in GPS receiver usually acquires satellite lock in about 30 seconds on cold starts, but it can take up to couple of minutes. This Garmin watch is water resistant, and is clearly one of the top GPS running watches available today.
Training Aid (5 out of 5)
The combination of acquiring relevant data, and transfering it wirelessly to your device for further analysis on the training center software, is an excellent aid for making long runs, trail biking and such other long distance exercises. The Garmin Forerunner 405 monitors time, distance, pace, calories and heart rate. For heart rate monitoring, you need to wear the included monitor on your chest. With the heart rate monitor you can be sure that you are training within safe limits and find out how much more you can push yourself. As with the Garmin Forerunner 305, you can even set up a virtual partner that you can compete against. That is one of the most effective ways of training.
The touch bezel on the face of the watch makes interacting with the device very easy, even when you are actually running or training. By tapping, holding or running a finger along the bezel, you are able to start a new session or access previous data. The data collected in the Garmin watch could be very easily downloaded over the ANT+ dongle. Garmin Connect or the optional Garmin Training Center software are a big help in analyzing you sessions and help you or your coach tweak your program to further improve performance.
Training Center Software (4 out of 5)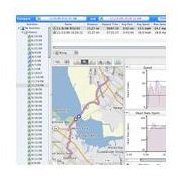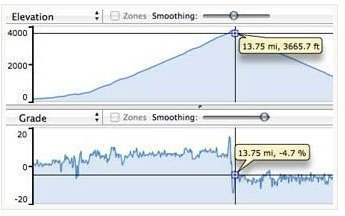 Garmin Training Center works with all Garmin watches, and it lets you create new workouts easily and save them for future use. Setting goals and rest periods is easy, and there is no need real need to refer to the manuals. Scheduling, creating courses, marking waypoints is quick too. The Garmin Forerunner 405 can store large amounts of data, and the training center will let you analyze all that and even store/back up your data in one place. Detailed graphs, charts and stats can be created to aid the analysis.
Garmin Connect (4 out of 5)
Garmin Connect is an online community that helps Garmin users get together and exchange notes. You can upload workout data, and keep the data stored at the community center. You can do some analysis of data too. You can create fitness goals in the myconnect area of the community, and download them into any one of the family devices supported. Goals can be tracked on the device, while reports help you keep track of the progress you are making. Strong search features let you find similar activities easily and then compare what you are able to achieve with what others are doing.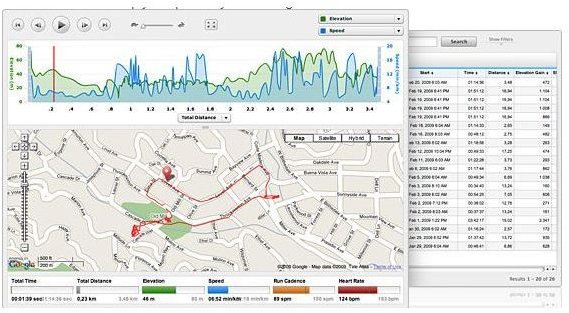 Overall Value For Money (4 out of 5)
This is an exceedingly comfortable GPS training device that will help you manage your fitness regimen very well. It is available at Amazon for an average price of around $220 to $350 depending on the features you are looking for.