Garmin Nuvi 755T Review: The Device that Gets you There!
Introduction
This Garmin Nuvi 755T review sets out to give you a good feel of how well this device can help your in-car navigation. The 755T is a mid to low range model. There are cheaper models in the Garmin range, but there are also significantly better featured ones too. For a comparison of what has changed since the last model, you can check out the improvements by reading Garmin Nuvi 750 Vs. Garmin Nuvi 755T.
Feature List (4 out of 5)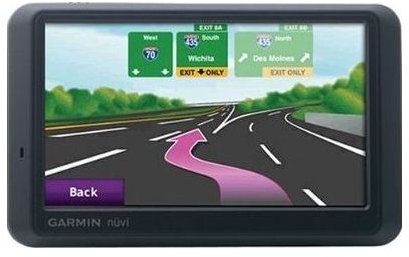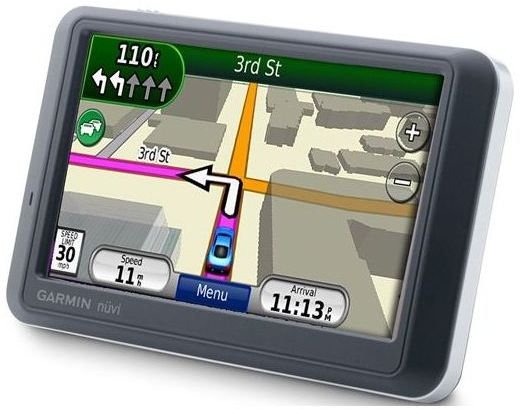 The anti-glare screen is easy to read in all lighting conditions, and I did not find any difficulty reading the included American and Canadian maps. The back-lit screen also has a day and night mode that changes the colors accordingly. It was pretty effective! The widescreen provides more viewing area. This device gives you almost 70% additional area compared to a 3.5-inch device. The touchscreen was quite responsive, and entering keystrokes, destination details, etc. was no hassle at all. Many consider the Garmin touchscreen to be one of the best GPS touch screen displays, and it is easy to see why with this model.
Lane assist is effective on this device. You get to see a 3D view with road signs. It tells you which lane to take so that there are no last minute surprises just before you take the turn.The 3D-view supplemented by the Garmin connect pictures leave no ambiguity about the turn and the neighborhood.
Maps are supplied by Navteq and come with a lot of details, but should you need additional maps. here is a pointer to some free maps. Usefully, speed limit read outs show right next to your own speed read out on the device. This is available only for those freeways whose data is available - not all are.
The life-long free traffic information that is downloaded through the FM receiver always helps in avoiding the heavy traffic areas. You can search for accidents in the vicinity of where you are driving. Read about features of a similar device to get a feel of what to expect in this article.
Performance (4 out of 5)
The unit is very responsive. It reacted to my inputs very quickly when setting destinations, finding routes to a POI or in finding a detour. The 'hot fix' GPS technology also seems to improve satellite acquisition compared to earlier models, and that is always a welcome improvement.
Not so Nice! (3 out of 5)
The only thing that can possibly be considered a little irritating are paid ads that appear when you car is stopped. This is really subjective. Since these ads tell you about restaurants and such, it could be found to be useful by many or annoying to an equal number of people. The FM transmitter connects to the car sound system and will play MP3, audio books and the voice directions through the unit, but it did feel a little underpowered. It won't replace your car stereo system any time soon, but nor was it designed to.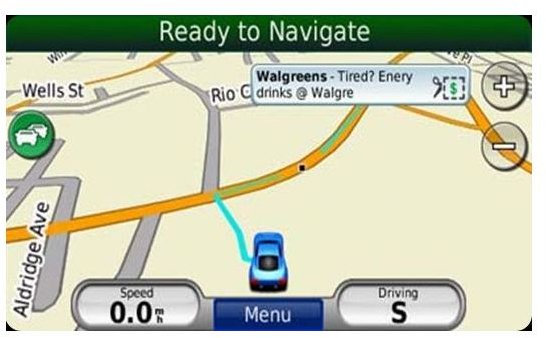 Overall Value for Money (4 out of 5)
Overall it is a slick unit with a nice touch screen display. The GPS acquisition is quite fast and it is available at Amazon for $214.99. In my opinion this is very good value for your money. Garmin units are reliable and work well with very little effort. This one is no exception.