Nextar X3i 3.5" Portable GPS with MP3 Review
Nextar X3i 3.5" Portable GPS with MP3 – An Overview (4 out of 5)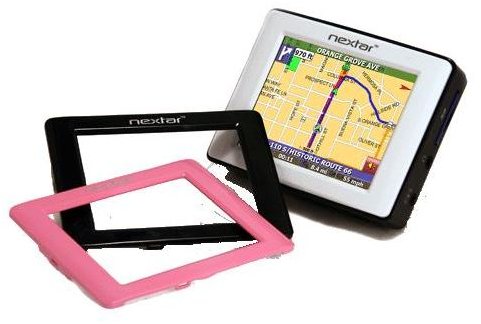 The first part of this Nextar X3i 3.5" portable GPS with MP3 review offers you a quick overview of what all is on offer. Please note that this Nextar X31 3.5" Portable GPS with MP3 review is based on my own observations. I also did some additional research to find more reviews so that I could see what negative features others found. Surprisingly, there were not many complaints.
Coming back to what is on offer with Nextar X3i portable GPS, here are the main features:
Supports navigation using built-in maps.
Helps you reach your destination using "turn by turn" voice prompts.
You can also use the device to play MP3 music.
The device is also capable of storing images. You can download or transfer images from your computer/phone to the GPS set for viewing later.
Comes with an exchange facility in case you are not satisfied with the product.
The above are the five features that I liked most, especially the exchange facility. Not every GPS manufacturer gives you an "unlimited remorse period" option (that's what it sounds to me after reading few negative comments about the GPS set). However, the exchange is not free. You need to pay the difference in price with Nextar Q4. The Nextar website says you can even exchange "out-of-warranty" sets with the Q4. Details of the Nextar Exchange program are available on the Nextar Maps Exchange webpage.
Note: If you are opting for the Nextar Exchange program, please read the terms and conditions carefully. You will be liable for the shipping of the old unit to their physical address while Nextar will pay for the shipping of the new set to you.
The next section of this Nextar X3i 3.5" portable GPS with MP3 review talks about some of the features that you may like.
Main Features of Nextar X3i (3 out of 5)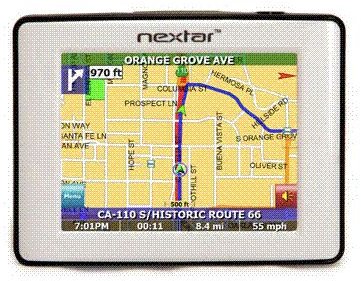 The Touch Screen: The Nextar X3i holds a 3.5 inch LCD touch screen. The screen resolution is high enough to offer you with good 3D views. You may also opt for 2D views. The touch screen works in both day and night modes. The night mode offers more backlight for better views.
Navigation Guidance: The text-to-speech software sounds natural and cuts off the irritating computerized tones. It offers turn-by-turn voice prompts. The text to speech software is capable of pronouncing street names for most parts of American cities without confusing the user.
Maps: The Nextar X3i comes with maps of 50 US states. The maps are stored on a 2GB SD card. For these 50 states, the GPS set can show up to 1.5 million Points of Interests (PoI). You have an extra SD card slot if you wish to add more maps.
Auto Route-Recalculating: One of the best features, the Nextar X3i can recalculate the route if you take any wrong turn.
Music and Images: Supports both MP3 and WMA files. You can also store image files. The Nextar X3i supports rotation, xoom, flips and more.
Nextar X3i 3.5 portable GPS with MP3 – The Negatives
There are not many negatives about this GPS device, but the ones it does have are enough to make you pause before purchasing it.
No Proper Customer Support: Though the product carries a one-year warranty, the customer support is almost non-responsive so you cannot expect much of the official assistance.
No Map Upgrades: Nextar X3i does not offer map upgrades. It means that if your set is old, your data could be wrong. This is why Nextar introduced the exchange program as Q4 contains the latest maps. In other words, you need to go for a new set if you need to upgrade the maps.
Please let us know if you find this Nextar X3i 3.5" portable GPS with MP3 review useful. If you wish to add something, feel free to use the comments section.