Concise Review of Garmin GTU 10: Design, Features and Performance
Keeping Tabs on Pets, Cars, and Anything Else
The Garmin GPS tracking unit is perfect for installation in vehicles, pet collars, and other valuables you want to keep an eye on. It is even compact enough to be carried by a person that you want to track like your child or your partner who may be having a little too much fun with their friends. Here is a look at the device that will determine if it is worthy of your money or not.
Design (4 out of 5)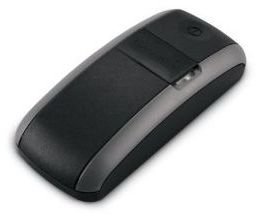 This mini GPS tracking system is designed to be compact and lightweight, which makes it easy to handle and install in a vehicles or on any other device you want to track. It can even be installed on pet collars, so that would give you an idea of how tiny it is. This small body is designed to be strong enough to withstand rugged use. It even uses a design that makes it waterproof, making it ideal even for outdoor installations. But this sturdy and streamlined design has a minimalistic look and feel that makes it attractive enough to let you install it in vehicles where it can be seen. This pretty and compact design earns this device a rating of four out of five.
Features (3 out of 5)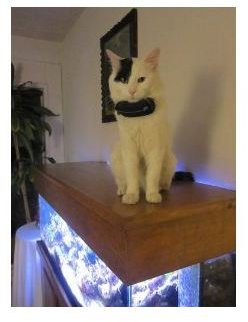 It uses geofencing to track items and vehicles. That way when your item leaves the virtual area you created for it, an email or text alerts you.This is an efficient way of tracking your valuables whether they are your vehicles, bags, or pets. It allows for live tracking using your computer or a smart phone. This convenient live tracking ability makes it a valuable tool in current location tracking, but other than that, it offers little else. It is a pretty straightforward device and it may not live up to your expectations especially with its price tag. The rugged design is useful, yes, but tracking is all it does and if you do not get the optimal performance for it, it may not be worth its price tag. For its simple set of features, it gets an average rating.
Performance (3 out of 5)
The battery life of this device can extend up to four weeks of constant use, making it an excellent tool in long term tracking of vehicles and other items. You can enjoy this long battery life after you successfully set it up with the companion website which requires a bit of effort. This website is not compatible with all modern browsers, which can be an issue when you are already using the device. Even if you installed the device properly, it would still prove inefficient if you cannot properly track it with an inefficient website. Other than these issues, the device itself offers good tracking performance and it still gets average rating.
Conclusion (3 out of 5)
The design of the Garmin GTU 10 is its best asset. Being compact and lightweight, it can easily be installed in whatever you want to track and carried by whoever you want to keep tabs on. In terms of features and performance, it may not be worthy of its relatively hefty price tag. You can buy this GPS tracking unit for $204.98.
References
Amazon, https://www.amazon.com/Garmin-GTU-GPS-Tracking-Unit/dp/B004HFRA7A
PC Mag, https://www.pcmag.com/article2/0,2817,2383276,00.asp
Photo Courtesy of Amazon.com