Garmin Edge 800 Review: For Serious Cyclists and Bikers
For Serious Cyclists and Bikers Who don't Want to Get Lost
Every offering in the Garmin Edge series is designed specifically for cyclists whether they're road bikes or mountain bikes. These units are made with all the demands and requirements for cycling in mind and are also very popular with triathletes. Just for your edification, the Edge series evolved with the following model numbers: 205, 305, 500, 605, 705, and now the feature-laden 800, the latest offering.
Design (5 out of 5)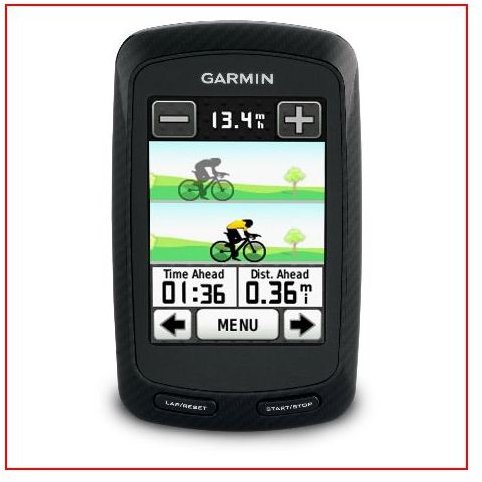 All Garmin GPS training models are necessarily compact; in terms of size, the Garmin Edge 800 is just about the same dimensions as your average tin of Altoids, and it's in between the smaller 500 and the slightly larger 705. It weighs about 3.45 ounces but it's your bike that will be carrying it on a quarter turn mounting system. That mount is far superior to previous mounts in the Edge series that sometimes broke or failed to keep the units secure at all times, especially on mountain bikes where rough terrain is common.
Features (5 out of 5)
The Edge 800 has a barometric altimeter in it, just like every other member in the series. It's got a thermometer which I find appealing. "Virtual Partner" is a really neat feature that allows you to compete against yourself and the pace and speed you set on the unit before you began. While you're cycling, you can see a little icon that represents yourself and you can easily see if you're ahead or behind the virtual you. An alarm will come on if the unit detects movement and you haven't hit start because we're humans and we tend to forget sometimes. The mapping features are phenomenal; you have options to use Topos, satellite imagery, and other mapping platforms from Garmin and third-parties too. It supports ANT+ technology and accessories such as heart rate monitors, speed calculators, and power meters which are so vital in monitoring the human machine which is integral to cycling performance.
User Interface (5 out of 5)
The touchscreen is big enough to read when cruising while still not taking up space on your frame. Plus it responds quickly to all commands and the menus/icons are easy to comprehend. The Edge 800 is a lot cleaner and easier to use because of the overhaul that includes animated graphics to navigate your way through the programs. You can easily create custom maps.
Performance (5 out of 5)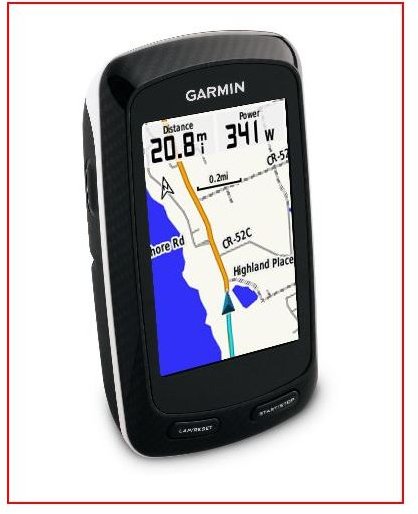 A "Workouts" menu gives you awesome access to preset workouts that will help you train and prepare for races. Auto Pause will start and stop the timer automatically once your bike speed has reached the speed you customized this program with. This is a really pragmatic piece of technology because so many bikers encounter stop lights and stop signs on their routes and if you have to hit stop and start every time, well that's just annoying. It's compatible with all online training applications that will improve your performance. The Virtual Partner feature is a big improvement from previous models.
Unlike other Edge models, you can't transfer data to other units wirelessly which you may not like. The satellite imagery and top map views are way better than the mapping technology we saw on previous models which were sometimes hard to decipher. When used in conjunction with the ANT+ Speed/cadence, heart rate monitor, and power meter, the Edge 800 is one of the best all cycling dedicated computers on the market. If you're also interested in this kind of technology for your distance running, perhaps you should check out the top GPS running watches.
Price to Value (4 out of 5)
You're going to pay for all these upgrades and improvements, but if all those features sound worth it to you, then you won't find anything else on the market yet to track just about everything imaginable with regards to your cycling performance. Plus, you'll never get lost with all the great mapping features available. As of the time of this writing, it was on sale for around $450 at amazon.com.
References
Garmin.com
Amazon.com
https://www.dcrainmaker.com/2010/08/garmin-edge-800-in-depth-first-look.html