Learn About Effective GPS Backup Systems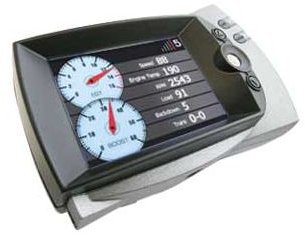 Safety Features
GPS backup systems allow you to virtually see where you are going when backing up a vehicle. While you can usually see where you are going in standard vehicles, that simple process gets significantly harder in larger vehicles, especially trucks, large vans and RVs. The system provides you with another set of eyes using your onboard GPS navigation system.
So, you maybe wondering how does the technology work. Well, you set up a wireless camera wherever you have blind spots. For standard vehicles, this is in the rear of the vehicle, which means that you can set up this device on your license plate or back window.
On larger vehicles, however, these drivers have more than one blind spot. For example, Mac truck drivers have trouble seeing vehicles on their left-hand side. So, it makes sense to also have a wireless camera there as well.
Some Available Units
As just mentioned, these cameras are wireless, which means that you don't need to worry about running wires throughout your vehicle. You do, however, need a GPS system that works with this technology because not all do.
One model is the Edge A2 In-Cab Monitor. This device is specifically designed for truck drivers, and it comes with five different power levels. The GPS system features automatic re-routing if you take a wrong turn, and it comes with a points of interest database (POI).
Not only can this system get you where you need to go, you can purchase the optional backup camera to help you see where you are going. It also comes with a monitoring system, which keeps track of your transmission, turbo boost and gauges.
The Nextar 14-BC GPS system features a 4.3 inch wide touch screen, and it also comes with text-to-speech. This means that you can just speak a command as opposed to trying to type on in. This system actually comes with the wireless camera as a standard feature
so you don't have to pay extra for it.
Plus, it features maps for the United States and Canada, and it has a SD card slot, which helps you store information like addresses.
The VR3 GPS Receiver Navigation with Rear View Backup camera is also another good option. It features a 480 by 272 resolution, 4.3 inch touch screen, and it comes with its own built-in antenna. The backup camera is wireless, and you also have the option of obtaining a e-book reader and media player.
This GPS system also comes with a SD card slot, and it is for all types of vehicles.
Final Note
Now, you know which ones to buy, but you may still be wondering why you need this. Well, you can't beat the safety features. If you drive a large vehicle, you have many blind spots, and you constantly have to crank your neck around to see them. But, you still can't see everything. While hitting another vehicle is extremely bad, hurting an unseen child is worse. If you own an extremely large consumer or commercial vehicle, then it's worth the investment.