Mini GPS Tracking Systems: Top 3 Portable GPS Tracking Devices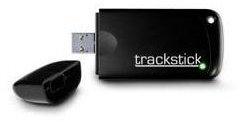 Introduction
Mini GPS tracking systems are just like any other type of GPS tracking systems, except for the fact that they are smaller and more portable. This gives users the ability to do their GPS tracking tasks while on the move without being bogged down by the weight of the device. Here are some recommended devices that offer both GPS tracking portability and sensitivity.
TrackStick Mini GPS Tracking System
This mini GPS tracking system offers two things that make it one of the best products out there. First, it is one of the smallest and most compact GPS tracking systems available, requiring less weight to be carried around by the user and offering a smaller body that is easier to store. It gives you a more comfortable experience with its portability. Second, it offers one of the most sensitive receiver in the market, giving you at least seven times more sensitivity compared to other tracking systems. One reason why it has one of the best level of sensitivity available is its 360 degree GPS antenna which receives signals from all directions, unlike most GPS tracking systems that require that you have them face the sky to be most effective. This is definitely a product that you should consider if you are looking for the lightest, smallest and most sensitive tracking system you can use while you are on the move.
Price: $289
Garmin Astro 220 Dog Tracking 2.6-Inch Portable GPS Navigator

Whether you lost your dog and you are trying to find it or if you are using your dog to track game while you are hunting, this portable Garmin Astro GPS dog tracking system provides you a very compact way of accomplishing your task. It's small size requires little effort to handle it, but it as a big enough display screen to give you a clear view of your dog's location even if you do not have direct visual on your dog. It does not just show you your dog's position, it also has other features such as a barometric altimeter, an area calculator, detailed maps, turn-by-turn directions and a MicroSD card slot that lets you transfer map data between this tracking system and other devices that can read maps. It can easily be handled with its compact size and it does not weigh much, making it an efficient tool in rugged environments.
Price: $364
LandAirSea LAS-1505 Tracking Key Vehicle GPS Tracking System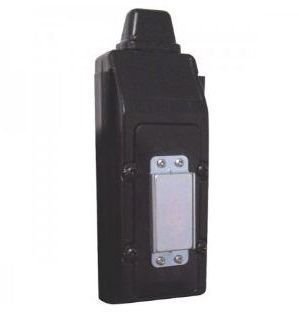 This is one of the mini GPS tracking systems specially designed for vehicles. It has a very comapct design so it can be easily hidden inside a car, which can be useful especially if you are a parent trying to track your teenager's activities. For employers, it can also be used in company cars to track if employees are using the vehicles properly. The range for this tracking system is global, thanks to the support of 24 GPS satellites spread across the orbit of the planet. This tracking system can pinpoint the exact location of the vehicle being tracked, give or take 2.5 meters. It also has a feature that records location data every second. This data can be very useful especially for business trying to track their vehicles and how they are being used.
Price: $131