Fleet Management: GPS Fleet Tracking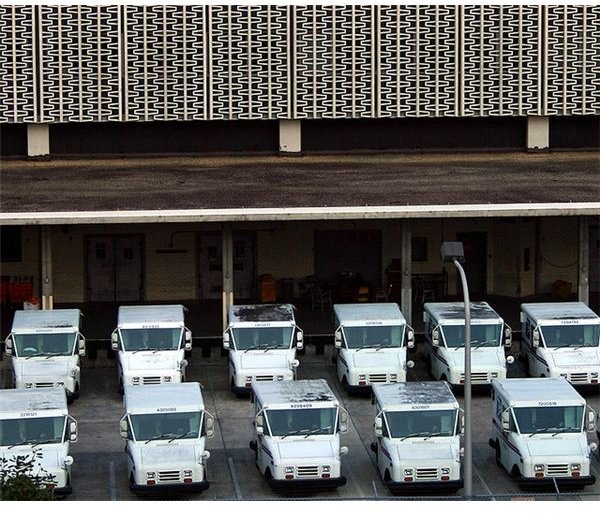 A GPS fleet tracking system could improve the efficiency, profitability and/or safety of most business vehicle fleets. Almost any business that relies on its fleet of vehicles should consider the benefits of a GPS tracking system. Some types of companies that could benefit from a vehicle tracing system:
Service business like plumbing and HVAC.
Limosine and taxi cab companies.
Delivery companies.
Utilities.
Waste disposal companies.
Construction companies.
Government fleets.
A tracking system could be a solution for any company that would like to track where the vehicles are during the day or have a dispatch function that could be more efficiently fielded.
GPS Tracking System Considerations
If you are a business owner or the operations manager put in charge of evaluating the potential and cost of a GPS tracking system for your fleet, there are several items you should review before getting some price quotes. You should put together a list of what you want the tracking system to do for your fleet management. Some considerations are:
Will the system be used for passive tracking or as part an active dispatch system?
Who in the organization will be responsible for monitoring the GPS tracking and how much time does she have available for the task?
Will the vehicle or equipment drivers have access to the GPS information for updates and location information, or will the system be hidden and not accessible by the drivers?
What metrics the company like to uses to measure the effectiveness of the tracking system? Increased billing, reduced fuel costs, less vehicle down time and employee job monitoring are some measurements that a tracking system could effect.
A GPS tracking system should provide measurable benefits to the company. A salesman will talk about the possible benefits; you need to know how they will be measured.
Selecting a GPS Tracking System
Select a GPS tracking system through a three step process:
Step 1: Select 3 to 5 GPS tracking system companies to provide proposals for your fleet. Contact other companies in your industry and ask them what tracking system they are using and use Internet searches for companies that have provide systems for your industry.
Step 2: Meet with the system provider representitives and outline your tracking system requirements and request a written proposal including system capabilities and prices. A knowledgeable sales rep should bring up additional features or functions you have not considered but may be beneficial to your fleet management.
Step 3: Review the different proposals and select the one that best meets your fleet tracking requirements. Some important selection criteria are reliability of service and how the cost savings can or will be tracked. Marketing literature from the tracking system companies state that a system will pay for itself in 6 to 9 months. You should have a way to verify the savings with the selected system.
Once a system has been selected, it will need to be installed and your employees will be trained. The GPS tracking system company should provide these services or assistance in providing them.
Resources
Bright Hub: A Guide to GPS Terminology
GPStrackingsystems.biz
Discrete Wireless: Buyers Guide White Paper: https://www.discretewireless.com/img/buyers-guide.pdf
Photo Credit: By adobemac on Flickr Creative Commons Attribution