GPS for Dogs: Tracking Your Pet Is Not a Cakewalk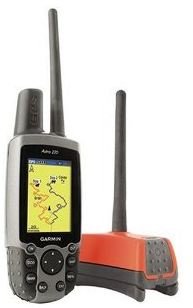 Overview
Though GPS dog tracking systems have been used in the farming industry for quite some time, they were not offered widely for domestic pet owners. Today, there are many manufacturers who offer such systems for pet owners.
GPS for dogs generally include a miniature receiver and a GPS modem with incorporated software to find out your pet right away. The top three dog GPS tracking units are reviewed in the subsequent sections.
Garmin Astro GPS Dog Tracking Device
This dog tracking unit from Garmin is meant for sportsmen and hunters who are on the look-out for a game with their pet. It pins down your dog's location exactly even if you can't hear or see it.
This system includes a handheld device (Astro 220 GPS) and a cordless transmitter (DC20). It is very easy and simple to use; you can just take it outdoors and switch on both the devices to receive the satellite signals.
Now, fix the transmitter to your dog using the neoprene harness provided with the unit, and you are ready to start the game!
The transmitter sends your dog's location to your receiver every 5 seconds. You can also see what your dog is doing at present like sitting, standing or running.
You can locate your pet even in the densest forests. The Garmin Astro has a water-proof exterior and can endure complete immersion in water for half-an-hour.
You can buy Garmin Astro GPS unit on Amazon for $499.00
Image Courtesy: Amazon.com
Global Pet Finder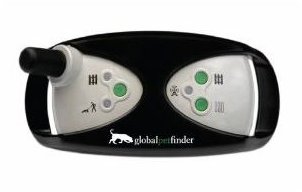 Global Pet Finder includes a transmitter and a GPS tracking device; the water-proof transmitter can be fixed to the snap-guard, it easily fits in the dog's collar or harness. The pet owners can develop a virtual fence on the manufacturer's website - globalpetfinder.com; this gets downloaded to your unit's memory automatically.
If your dog wanders out of this virtual boundary, you will be alerted via email or SMS. The location of your dog is also sent through continuous updates.
The Global Pet Finder works with three rechargeable batteries; a charger is also included in the package. The unit alerts you through SMS or email when its batteries start running low.
This device needs a one-time activation charge of $34.99 and a monthly plan. The monthly service plan comprises of 3 locates for one month; a single locate starts when your pet wanders out of the boundary and ends when it returns back.
You can order your Global Pet Finder gps for dog on Amazon for $114.00
Image courtesy: globalpetfinder.com
RoamEO GPS Unit for Dog Tracking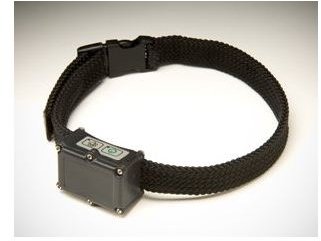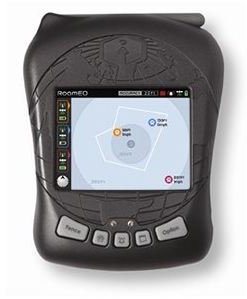 RoamEO GPS unit finds your dog within a distance of one mile in any direction; the tracked details can be viewed on a color LCD display. It shows your pet's exact position and current movements. You can define the boundaries of the virtual fence and you'll receive an alert when the dog crosses the boundary.
The best thing about this system is that it can track three pets at the same time. It is also very easy to use without the need of any installation; it also doesn't require any third party services.
To use the RoamEO gps tracking unit, all that you need to do is to fix the RoamEO collar around the neck of your dog, and use the handheld device to track its whereabouts.
You can order Romeo GPS unit from the manufacturer's website: https://www.roameoforpets.com/store_finder.php
So, there you have three top notch gps for dogs; go ahead and make a decision based upon your specific needs. Should you have a question about selection of these gps tracking units, do drop in your comments here!