Affordable Handheld GPS Systems - Top Five Handheld GPS Systems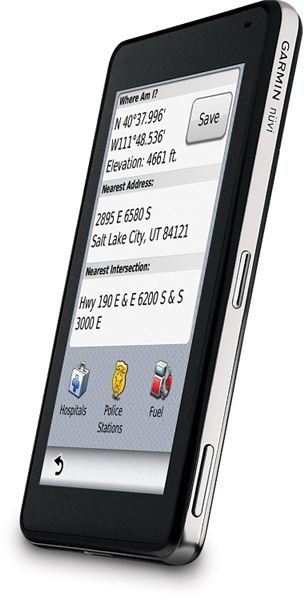 Affordable Handheld GPS Systems - Garmin Nuvi 3790T
One of the best and affordable handheld GPS systems is the Garmin Nuvi 370T. The 4.3 inch touchscreen comes with a lock to prevent accidental inputs. Slimmer than the Apple iPhone, this handheld GPS system is just 0.35 inch thick so it can fit anywhere - in your pocket or purse. It comes with a wide range of accessories so you may also dock it on your car windshield or anywhere else.
The best feature I love about the Garmin Nuvi 3790T is the ability to control the device simply by talking to it. The GPS device incorporates Voice Recognition software so you can get most of the tasks done without having to use the buttons/touchscreen. However, sometimes the Voice Recognition Software misinterprets your voice commands so you need to speak clearly and slowly. For complete information on this affordable handheld GPS, please read the Garmin nuvi 3790T Review.
Garmin eTrex Venture HC GPS - For Outdoor Enthusiasts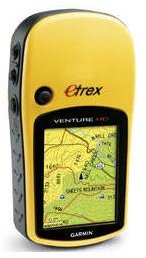 Another best highly affordable handheld GPS systems from Garmin, the Garmin eTrex Venture HC GPS is designed mainly for Geocaching. In the range of USD 110 to USD 160, the Garmin eTrex Venture HC GPS offers a high quality receiver, best suited for GPS games.
Lightweight, the eTrex comes with 4GB installed RAM and a 256 color display with 8 bit depth. This means the maps etc will not be as clear as the Garmin Nuvi series. Still, with a battery life of 14 hours, the Garmin GPS is worth its price for Geocaching. You can also use it for other purposes - routing and re-routing, mapping, and of course, tracking objects. According to BestCovery.com, the Garmin eTrex Venture HC GPS is the best "off-road GPS" meaning it can be used in wilderness too - dense forests, mountains, deserts, and similar locations.
Garmin GPS 60CSx Handheld GPS Navigator

Weighing only 7.5 ounce, the Garmin GPS 60CSx Handheld GPS Navigator includes a highly sensitive GPS receiver that can be used in virtually all terrains (that's what Garmin claims). The first thing you will notice about the Garmin GPS 60CSx Handheld GPS Navigator is its classic, attractive design.
The GPS handheld offers a TFT display that you can read even in the sunlight. In addition, the Garmin GPS 60CSx Handheld GPS Navigator includes a 64 MB micro SD card so that you can store more maps. It also includes a compass and an altimeter so you can use it anywhere - while travelling or while playing GPS games.
Garmin claims that the handheld GPS contains SirF navigation chip for better accuracy under most conditions - dense forests or canyons. The unit comes with US autoroute basemap and includes auto-rerouting facilities among other options such as preloaded marine point databases, highway maps, POIs, and more.
Garmin GPSMAP 62 2.6-Inch Portable GPS Navigator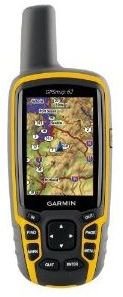 Another best from Garmin, the GPSMAP 62 2.6-Inch Portable GPS Navigator weighs only 1 pound and is 1.4 inch wide. With a length of 6.3 inches, it can easily slip into your pocket or purse. The GPS handheld is waterproof and enables reading in sunlight. The 160 by 240 display supports 65K colors.
It comes with worldwide maps with thousands of POIs. The maps offer detailed topography - marine and road maps. It also serves as a good unit for Geocachers as it supports downloading GPX files to download geocaches.
Garmin NUVI 1690 4.3-Inch Portable Bluetooth Navigator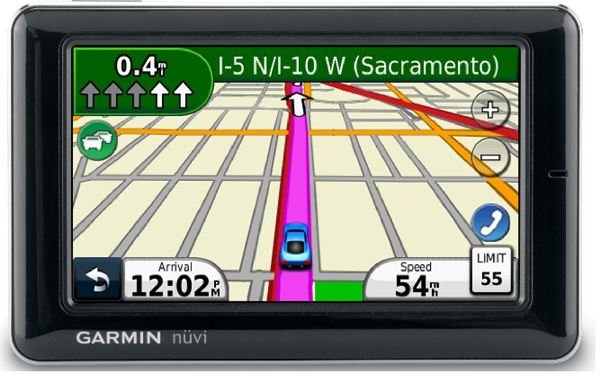 One of the best handheld GPS handhelds, the Garmin NUVI 1690 features 4.3 touchscreen with sunlight reading capability, EDGE, preloaded maps from North America with more than 6 million POIs.
It includes Bluetooth wireless technology that enables hands-free calling. It also includes a traffic receiver that offers traffic information in North America.
It also offers two years of free access to Garmin's NULINK so that you can avail services such as weather forecasts, flight status, white pages, and more
This was the list of top affordable handheld GPS systems that I selected based on CNET reviews. For more information on best handhelds, please read our article - Finding the Best Portable GPS to Buy for Christmas.