Need A Camera With GPS? Here Are The Top Five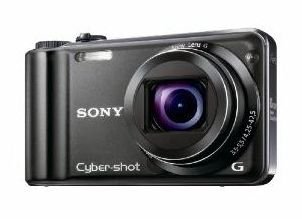 A camera with GPS technology? What will they think of next? In the GPS camera contest, there are several things that the consumer will expect the contenders to have that include the following: GPS functionality, no shutter lag, crystal clear photographs, recording of GPS location data in seconds, power-efficiency, and long battery life. The GPS cameras below boast all of these pros, plus several other interesting features.
Sony DSC-HX5V 10.2MP CMOS Digital Camera with 10x Wide Angle Zoom with Optical Steady Shot Image Stabilization and 3.0 inch LCD
This camera has a host of features: sensor for low-light performance which means you can get a pretty decent picture in low lights, it has fast capture with 10fps at full 10.2-megapixel resolution, wide angle 10x zoom which will , movie mode and best of all, geotagging. You can
take several hundred pictures of various places and will be able to see exactly where each picture was taken. The Amazon Price: $299.
Panasonic Lumix DMC-ZS7 12.1 MP Digital Camera with 12x Optical Image Stabilized Zoom and 3.0-Inch LCD (Black)
This camera offers an ultra wide optical lens, 12x intelligent zoom, and best of all it has GPS tracking in-built which will track your locations. It even offers a playback feature that will show pictures and videos according to specific locations. It has a host of other features and comes in an attractive blue color as well as black. Amazon
Price: $349.95
Samsung 12.2 Mp 5X Opt Zoom 3.5IN Ts LCD with Gps Bt Red
Reviewers tout this camera as easy to use and most importantly it takes very high quality photos. It comes with the requisite Bluetooth/Internal GPS Geo Photo, a large touch screen and built in flash and 5x zoom. Amazon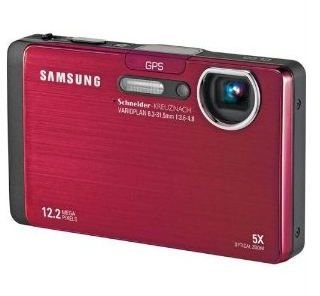 Price: $239.99. This is the cheapest option of the bunch.
Samsung HZ35W - Digital camera - compact - 12.1 Mpix - optical zoom: 15 x - supported memory: SD, SDHC - gray
This camera is feature rich, but it might take a while for you to unravel all of the goodies that are offered on this particular camera. The features include: high resolution 12 megapixels, 15X Optical Zoom Lens, in-built GPS function which gets an overall good grade from most reviewers, high resolution video record with stereo sound. Amazon Price: $349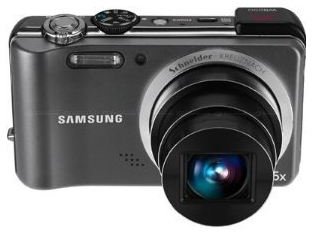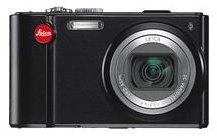 Leica V-LUX 20 12.1 MP Digital Camera with 12x Wide Angle Optical Zoom and 3.0-Inch LCD
Like its other digital camera counterparts, the Leica V-Lux boasts GPS functionality with geographical data for all your photos, it tags it with the place, date, and time. The V-Lux has a 12x zoom lens with focal lengths from super wide to telephoto and according to reviewers, the picture quality is really good. Amazon Price: $699
So there you have five of the top digital cameras with GPS functionality that are superior to other offerings. With the quick links provided above, you can get a full list of features and specifications that will further aid in your decision making process.