GPS Pet Locators: The Best Options to Prevent Lost Dogs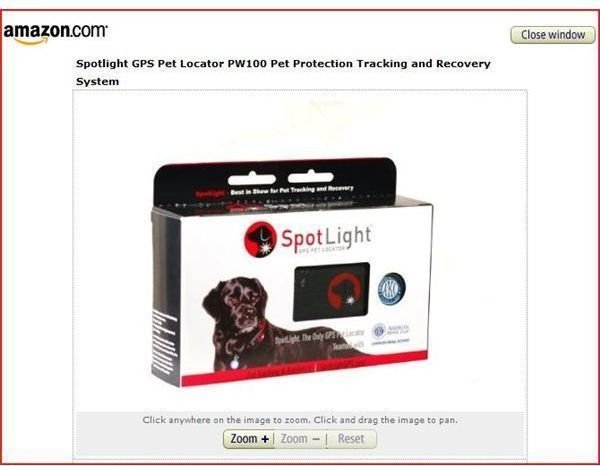 Overview
GPS pet locators take advantage of GPS technology and remote tracking to keep tabs on your pets, especially when they're missing. A GPS transmitter box is affixed to the dog's collar so that it will tell you exactly where your pet is when you want to know. Your dog's nose might be the only GPS she thinks she needs, but those remarkable olfactory senses could lead your pet into the kind of trouble that would lead to broken hearts. That's why we've assembled some the best GPS locators for pets below to give you the assurance that a lost dog can quickly be found when he is equipped with this tracking technology. Geofencing is also available with many of these offerings which allows you set virtual boundaries to keep your pets in for their own safety.
SpotLight GPS for Dogs
SpotLight GPS for your canine friend is a very capable means of tracking your dog that employs many fail-safes beyond the built-in GPS capabilities. The rugged, lightweight 2.5 ounce black box can be affixed with its Velcro strap to any dog collar. It transmits the dog's location and the direction and speed because in all likelihood, your dog will be on the move exploring all those enticing smells beyond their normal roving perimeter. And speaking of perimeters, a predetermined virtual fence can be programmed that alerts you when the dog has breached it somehow. It works in conjunction with the Kennel Club Companion Animal Recovery (AKC CAR), which is an organization dedicated to recovering lost dogs. This enables the advantage of receiving directions via a cell phone while you're out in the neighborhood closing in on the dog. Five different lights on the box itself serve other useful functions, all of which you can learn about in the more detailed SpotLight review on our site. It retails for $250 on Amazon.com.
Garmin Astro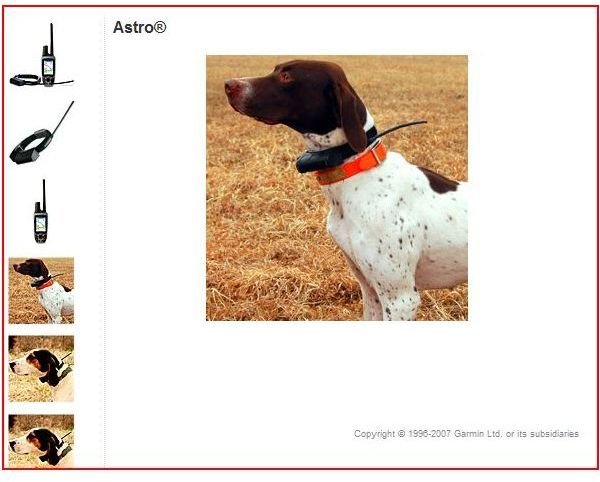 The transmitter on the collar updates Astro's position every five seconds. Apart from the collar, it comes with a handheld, walky-talky receiver device that has a map display revealing Astro's whereabouts within the five mile range. Garmin GPS Dog Tracking System Review gives a more detailed account of this product which points out some of the drawbacks of the unit, including the antennae. But overall, it's still one of the best GPS pet locators and it's also great for training hunting dogs too, thanks to some of the features listed in the review linked above. This unit isn't cheap, as it retails for $625 at Amazon.com.
RomEO Classic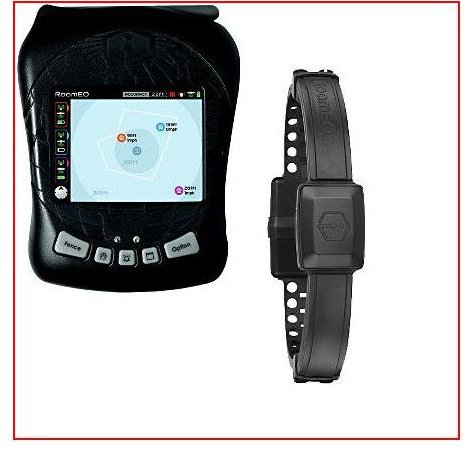 "Oh Romeo, wherefore art thou Romeo?" When the dog's on the loose, there's no time for poetry pet owners. The language you might use while frustrated about your escape artist might be rather coarse. The RomEO GPS comes with a transmitter equipped collar (8.65 ounces) and a separate GPS receiver that will display the direction, distance, and velocity of the transmitter. It has geofencing capabilities that set off an alarm when your dog breaches this virtual fence. The whole unit is rather easy to set up and use. A nice feature of this unit is that you can track three dogs at a time. You can find one on Amazon.com for $280.
RomEO Pup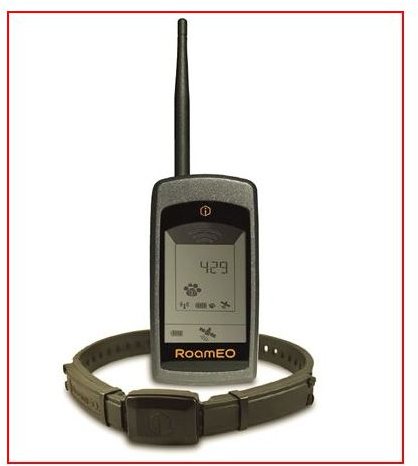 This is a cheap, streamlined version of the RomEO Classic for about $110 that you can also find from the Amazon link above. The Pup has a smaller, no frills LCD receiver that uses arrows to pinpoint your dog's location (up to two pets at a time).
PetSafe GPS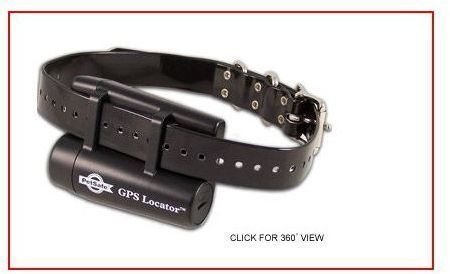 The PetSafe GPS Locator is one of the cheapest GPS pet locators you'll find at $96. However, you have to purchase a service plan corresponding to how many times you think you'll actually use it. This product allows good tracking for your dog on the internet or via cell phone with one of their monitoring representatives. Their system also alerts you as to where your dog is by email, text, or voice message. With a decent battery life and several mapping options for seeing that blip on the screen that represents your dog (street and aerial) it's a decent offering that you can find out more about at PetSafe GPS.
Options for Cats
Finally, we can't forget our feline friends who are more cagey and difficult to outfit with GPS pet locators because of their small size. But if you want to know about what's available for them, we've already got a whole series dedicated to it, starting with Can I Track My Cat Using GPS?
With that, our roundup of the best GPS pet locators is complete. If you think one is a good idea, consider the price you're willing to pay and the features you want to have, all of which is conveniently located in the article above and the quick links to find out more and purchase one.