Best Portable GPS to Buy: Helpful Cosiderations For Buing One As A Gift For Christmas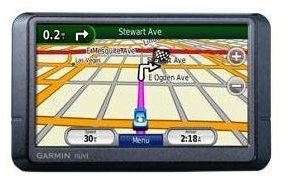 Can you picture a world without GPS systems? The directionally challenged among us might say no, and they would be quite right. GPS devices have changed our lives for the better and there are particular pockets of people that find that they cannot live without these devices for any period of time because it just makes life easier.
The most popular uses for GPS devices tend to be in motor vehicles, but there are portable GPS units built specifically for mountain climbing, fishing, motorcycling, running and hunting. Some of the most popular portable GPS device manufacturers are Garmin, TomTom, Magellan, Hummingbird, Bushnell, and Lowrance.
The Best Portable GPS Devices to Buy For Motor Vehicles
The term best is relative because there are a wide range of portable GPS devices to buy for motor vehicles. After reading several customer reviews and scouring the internet for the top rated portable GPS devices, the following two seemed to be the best loved by customers and critics alike.
Garmin n****üvi 255W 4.3-Inch Widescreen Portable GPS Navigator
For an Amazon price of $119.99, the Garmin nuvi 255W offers voice prompted turn by turn directions; it includes an anti- theft feature and comes with HotFix which calculates your position faster. It also has added features such as: World Travel Clock, Currency Converter and more.
TomTom XXL 540S 5-Inch Widescreen Portable GPS Navigator
The major positive about the TomTom XXL 540S is that it is ready right out of the box. It includes spoken turn-by-turn instructions, including street names. Added features: includes more than 7 million pre-loaded points of interest (POIs), will guide you to any address in the U.S., Canada, and Mexico. Price: Average price: $125.
The Best Portable GPS Device to Buy for Mountain Climbing, Hiking and Hunting
The most popular features for people who want a GPS device for the outdoors is: the inclusion of maps, route tracking, sunrise/sunset tables and way points. The best GPS devices for hunting and hiking should be lightweight and compact with mapping capabilities, an easy to read screen and way point storage.
Garmin GPS 60CSx Handheld GPS Navigator
The Garmin 60CS has a host of features including: accurate, high-sensitivity GPS receiver by SiRF that tracks your position even in tree cover and canyons, bright, sunlight-readable color TFT display and an included a 64 MB microSD card for storage of optional map detail. Price: $239.99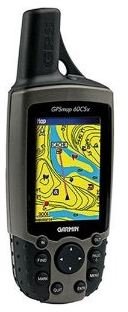 Garmin Oregon 450 Handheld GPS Navigator
This device comes with a host of features and has a long battery life, up to 17 hours. Price: $329.99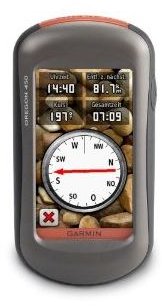 The Best Portable GPS Devices for Sports and Fitness
GPS devices have become attractive alternatives to tools like a heart rate monitor or a pedometer. Sporting enthusiast commonly utilise GPS technology for running, cycling, skiing, golfing skating and even distance swimming. The GPS device takes the guesswork out of knowing your speed, distance, location or heart rate.
Delorme Earthmate PN-60 Portable GPS Navigator
This device has a variety of map and imagery choices, 3.5 GB of user available memory and optimal battery life. Price: $331.48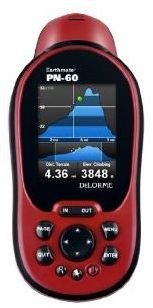 Garmin Forerunner 405CX GPS Sport Watch with Heart Rate Monitor (Blue)
The Forerunner 405CX is a sleek sport watch which tracks distance, pace and heart rate, then wirelessly sends the data to your PC for later analysis. Price: $295.99.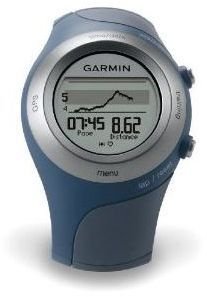 These categories should simplify matters for you this Christmas as you try to find the best portable GPS devices to fit your needs.