Best GPS for Auto Navigation One Should Consider Buying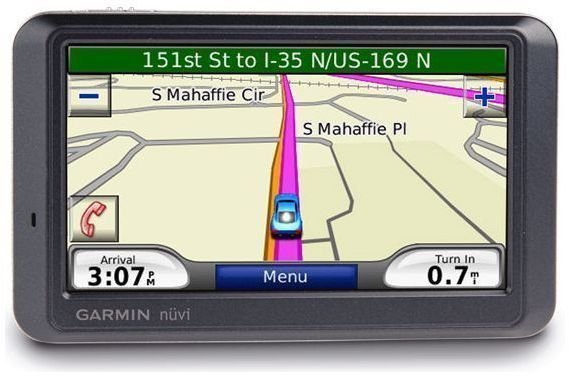 Features to Look for in a Good GPS for Auto Navigation
You should select a GPS unit based on how often you plan to use it; some people use it only once in a while others use it on a daily basis.
With the increasing features in the GPS unit, the price also increases. So, if you are planning to use it rarely, then go for a budget auto GPS system with a good POI (Points Of Interest) database and updateable maps; for daily usage, you can invest a bit more with all the essential features.
However, here are some of the must-have features to look for in a good GPS for auto navigation:
Traffic Info Subscription
Points of Interest (POI) database
Maps and Updating
Automatic Destination Routing
Text-to-Speech converting feature
Multimedia
Bluetooth
Top Choices of GPS for Auto Navigation
If you are on the look out for the best GPS for auto navigation, then here are the top contenders in the segment.
Garmin Nuvi 760 4.3 inch Widescreen Bluetooth Portable Auto GPS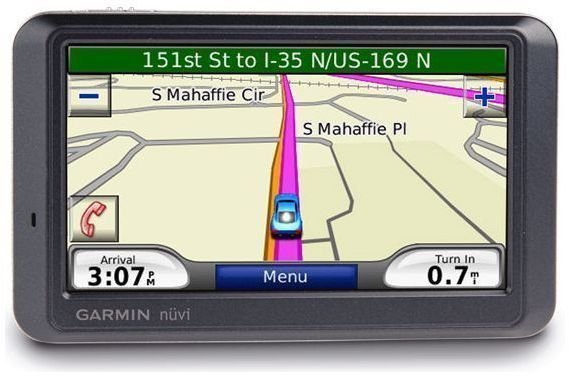 Garmin Nuvi 760 comes with a pre-loaded city navigator street maps and innumerable point of interests (POIs) such as ATMs, hotels, parks, etc.
It is included with all advanced navigation features, FM transmitter, wide touch screen, traffic alerts, hands-free calling, and many more cool features.
The 4.3 inch color display facilitates easy reading from any direction and supports sunlight-reading. It also shows the speed limits for highways; this is the top rated GPS unit for auto navigation.
Garmin GVN 53 and Garmin Nuvi 5000
Garmin GVN 53 makes a good choice due to its excellent capability to work with A/V entertainment system, and give out directions through the stereo system of your vehicle.
Garmin Nuvi 5000 is yet another awesome choice, but it turns out to be fairly costly, and hence it's not preferred by everybody for regular auto navigation.
Both these GPS units have been reviewed separately here.
Garmin Nuvi 265WT 4.3 inch Portable GPS Navigator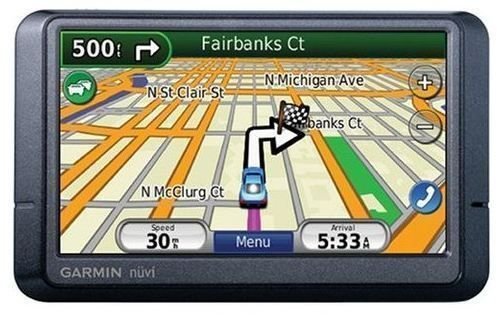 This Garmin Nuvi 265WT GPS unit comes integrated with a traffic receiver and Bluetooth technology; the traffic receiver provides alerts about traffic tie-ups and other construction works, whereas the Bluetooth technology helps in hands free calling when paired with Bluetooth enabled cell phones.
The sleek and ultra-thin designing enables easy fitting in pockets. The 4.3 inch diagonal color screen has a resolution of 480 x 272 pixels.
Garmin Nuvi 265 WT is one of the best GPS units available in the market that comes at a reasonable price.
Garmin Nuvi 885T: For Advanced Navigation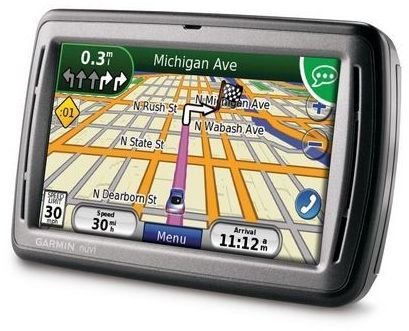 If you're on a look out for an advanced fully-functional GPS navigator, then perhaps Garmin Nuvi 885T should be your best bet. It offers the most superior routing engine, along with improved touch screen, which is quite readable even in bright sunlight.
It comes with excellent voice recognition system, and lane assist with Junction View integrated with maps. It also supports geo-coded photo navigation, and allows you to import .gpx files.Check out complete review of Garmin 885T here
Garmin Nuvi 205 3.5 inch Portable GPS Navigator
This 3.5 inches touch screen navigator provides audible directions for all your navigation needs. It includes preloaded maps for Hawaii, Continental US, and Puerto Rico along with around 6.5 million POIs.
The graphical user interface is very easy to use and the size of the unit enables it to be stored easily in the pocket. The other salient features include automatic time zone adjustment, 3D terrain views, FM Traffic or MSN Direct Traffic.
It comes with a 4 hours rechargeable battery. This unit is picked amongst our list of top five best GPS for auto navigation due to its user-friendliness and advanced features.