Your Guide & Review on the Ford MyTouch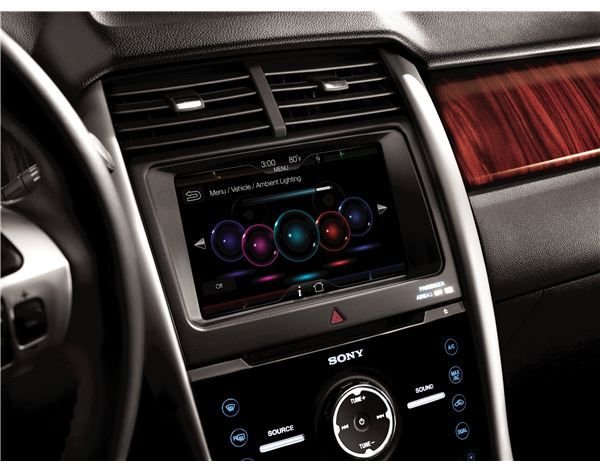 What is Ford MyTouch?
For those Ford Sync lovers out there, there's no need to worry! The Ford MyTouch will enhance your Sync system beginning in 2011's models, the Ford Edge and luxury model, the Lincoln MKX (for those of you still hoping for that Mercury, Ford Motor Company has dropped that line). The Sync system is still powered by Microsoft with forever-free updates (unlike some other GPS devices), however, the Ford MyTouch considers accessibility and ease of use incorporating amazing components marrying these two systems into one awesome system that once you use, you won't be able to live without.
I'll tell you about each of the features of the Ford MyTouch along with prices and available upgrades but the best thing about the improvement to the Ford GPS device (the Sync) is its five-way button feature. Think about your TV controller here and you'll get the gist of what I mean. Your thumb automatically knows how to browse, raise or lower the volume, or change the channel on your TV remote—the Ford MyTouch offers that same feeling in this new electronics must-have.
So, on to the review of the all new Ford MyTouch and for those techies out there, included in this review, I'll offer manufacturer specs you won't get anywhere on the Web!
Features & Synctivity (5 out of 5)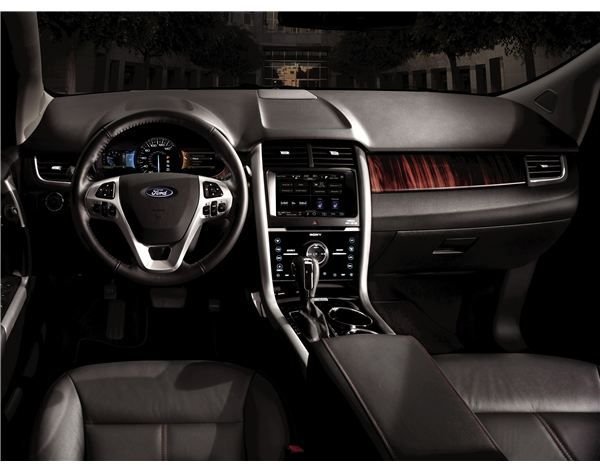 The Sync powered by Microsoft has already received rave reviews from owners and comes standard in many models. To enhance your Sync experience, behold Ford's MyTouch. Perhaps "touch" is the important word here, because that's what Ford aims to aid you with while driving.
The MyTouch includes the following features:
Touch Screen – The 8-inch LCD touch screen on the dash offers four choices: phone, climate control, navigation, and entertainment; making this a true infotainment machine that connects to just about any device; even Apple components. Sunlight glare is not a problem on this screen compared to others on the market and the backing up pictures are just as clear.
Color Coding – It might seem "elementary" but this Ford GPS considers the visual and offers four colors allowing for memory match. Navigation controls are green, phone elements are yellow, climate controls are blue and think red for entertainment.
Insular Screens – You also get two 4.2-inch insular screens that are easy to see and placed on either side of the speedometer; a great feature to keep your eyes on the road. These easy to see screens can be personalized as well—choose navigation for one and entertainment for the other!
Five-Way Buttons – As discussed earlier, by switching to the 5-button module on the steering wheel, choosing the feature of the Ford MyTouch you want becomes much easier.
Less Commands – If you hate saying, "phone, address book, call Andy," that's all gone! The MyTouch in conjunction with Sync now allows for one-commands such as "call Andy" or "Rolling Stones" so you can skip those multiple steps other systems require. Its flattened grammar voice control also improves connectivity to various options; it comes with approximately 10,000 commands.
Media Hub – The hub includes two USB ports, SD card slot, and RCA inputs.
Customization – The Ford MyTouch allows for customization so you can select what you want to see and where it appears.
Along with these fantastic features, you can download the full specs from Ford Motor Company right from our Media Gallery.
You may also want to peruse the Ford Sync Fact Sheet grabbed right from the Ford Media Room!
Ease of Use (5 out of 5)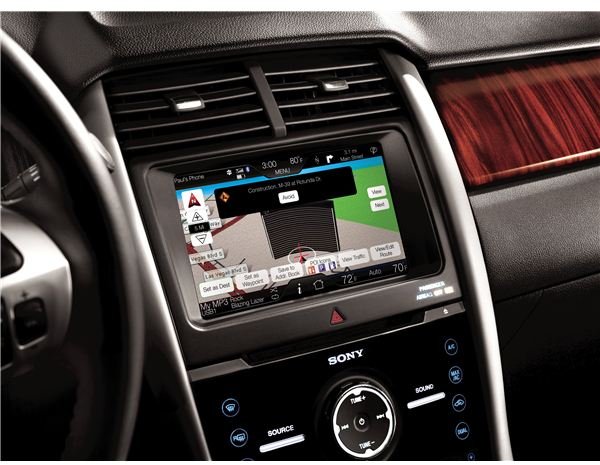 Ford has implemented a new technology they call "touch cells," and a promise that even a gloved finger can access through the "miniature, undetectable, electric field." Just a swipe or tap is all it takes and indeed this promise stands up and delivers on this Ford GPS.
The Ford Sync, now with the MyTouch added features is absolutely the best I've seen and because I can actually use it and see it, even in bright sunlight, it wins big time over some of the others.
Availability (3 out of 5)
As with all new things Detroit offers, only the 2011 Ford Edge and Lincoln MKX offers the Ford MyTouch, although Ford says it will be standard on all Lincoln models—but doesn't say when that will occur. As a Ford dealer (and past Chrysler-Dodge-Jeep dealer) when something new is upon us, I find many customers (and dealers) waiting and waiting. Let's hope this doesn't happen with the Ford MyTouch. Remember the wait on Chrysler's PT Cruiser? Think PT Cruiser here.
Affordability (3 out of 5)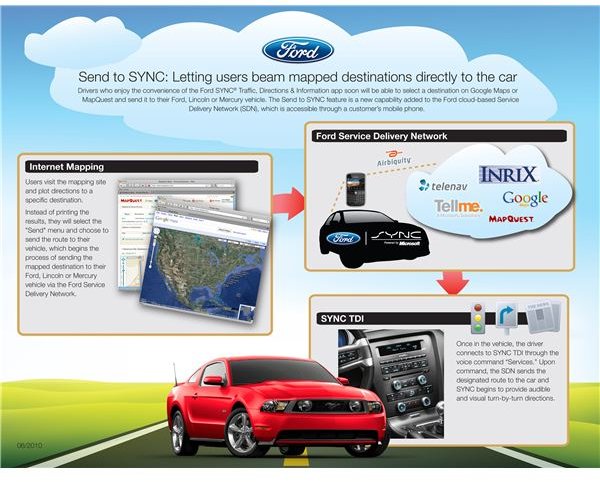 The price for the Ford MyTouch won't come cheap, but what SUV or luxury car, or even large trucks are cheap these days? In fact, the price of vehicles and what consumers are willing to pay is amazing—at least to me; some of them are small condo priced.
Think "package" here. For example if you buy a 2011 Ford Edge, but not the right "package," you may not get the Ford MyTouch, although it will be standard in all models of the Lincoln MKX. Expect to pay in between $30,000 to $35,000 for both the Ford MyTouch and the Sync GPS system if you choose an Edge and because Lincolns are more expensive, think over $40,000.
Ford is keeping their mouth tightly closed when it comes to adding the MyTouch as an option. I do expect the MyTouch to come in around $2,000 for the entire unit, maybe even more. If you want to add on the Sony Audio System that will run you an extra $400 (the details on the Sony system are included in the specs found in our Media Gallery).
Overall (5 out of 5)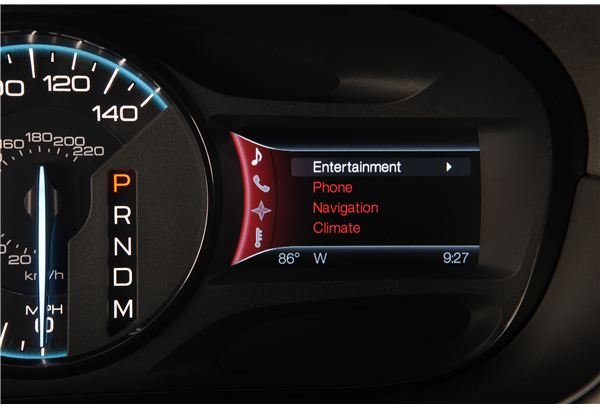 I've used the Ford MyTouch and I love my Ford GPS and the Sync system. With this innovative new piece of technology, you can stay more connected with things like social networking and even cell phone apps. It truly is a piece of art and fun (and easy) to use.
The best part of the entire system is its partnering with Microsoft. Updates are forever-free and that alone may be worth the price of the Ford MyTouch.
Bookmark this article and when prices are released, I'll be sure to include them. If you're bartering at the dealership on price, there will be wiggle room, perhaps $500-$600 on these systems. So if you're told the entire system that includes the MyTouch and the Sync is $2,500, tell the sales people you'll only pay $1,900 to $2,000. Buy at the end of the month too—sales people are looking to make quotas at that time and you may get a better deal on this great piece of technology.
References
All images and specification pages were obtained via Ford's Media Room. Jean Scheid is a Ford Dealer and a registered user of the Ford Media Room.