Birthday Geocaching Coins - Gift Ideas for Geocachers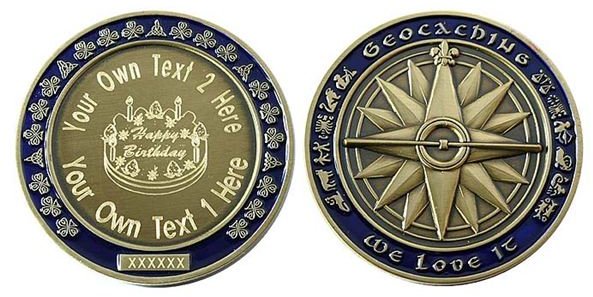 The following birthday geocaching coins are beautifully decorated and available online through different websites.
My Own Geocoin – Birthday Cake
This 1.75" diameter coin has an imprint of a birthday cake with the words "Happy Birthday" in its center. You can have it customized with your own text (up to 25 characters) for that special someone. It is available in antique gold/silver/copper or foggy silver/gold. You can also choose from a red, blue or green border. The coin is trackable and can be followed through the Geocaching.com website. Purchase this item through the Geocoinshop.de website.
Happy Birthday Geocoin
CoinsandPins.com offers two Happy Birthday geocaching coins. You can get one in antique silver or bronze. Both are square shaped and decorated in multi colors with balloons. On the back side they read "You can't turn back the clock, but you can wind it up again." They are 2 inches wide. Purchase either one of these items from their website for $9.95.
Happy Birthday Geocaching Coin in Antique Gold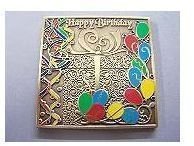 At SpaceCoastGeocachers.com you can find this square shaped Happy Birthday geocoin. It is nicely designed with an imprint of balloons that are decorated in multiple colors. The coin is trackable through the Geocaching.com website. Buy this item through their website for $12.99.
Happy Birthday Trackable Geocoin
At HogWildStuff.org you can find this beautiful Happy Birthday geocoin that is 1.75" in diameter. It is square shaped with a colorful image of a woman holding a birthday cake on the front side. On the back it reads:
"May the road rise up to meet you,
May the wind be always at your back.
May the sun shine warm upon your face,
The rains fall soft upon your searching
And until we meet again,
May the caches SMILE upon you."
The coin is trackable through the Geocaching.com website. Purchase this item through their website for $8.65.
Happy Birthday Cupcake Coin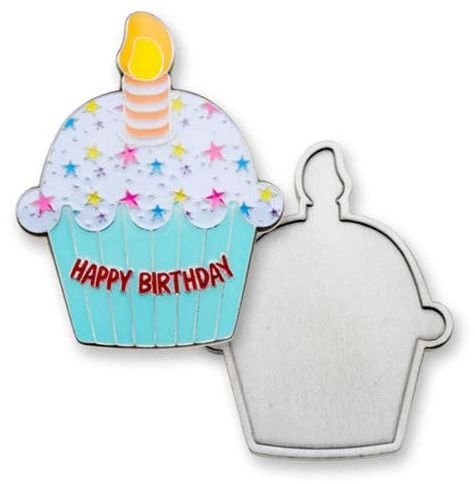 This cupcake shaped coin is available through the CoinsForAnything.com website. It is 2 inches in diameter with an antique silver finish. The website sells these coins for $10.99. CoinsForAnything.com can also make customized coins for a more personal touch. The cost on the customized coins depend on whether the coin is made in bronze, silver, gold or copper.
Chinese Zodiac Geocoin - Tiger
This geocoin is fitting for individuals born under the Chinese year of the Tiger. This includes 1950,1962,1974,1986,1998 and 2010. It is a beautiful 1.75" trackable geocaching coin, detailed with an embedded image of a tiger in dramatic gold and dark red. On the backside of the coin displays all 12 Chinese zodiac symbols. A silver and black version of this coin is also available through their website. Find and buy this item through at the GeoCoinStore.com for $8.95.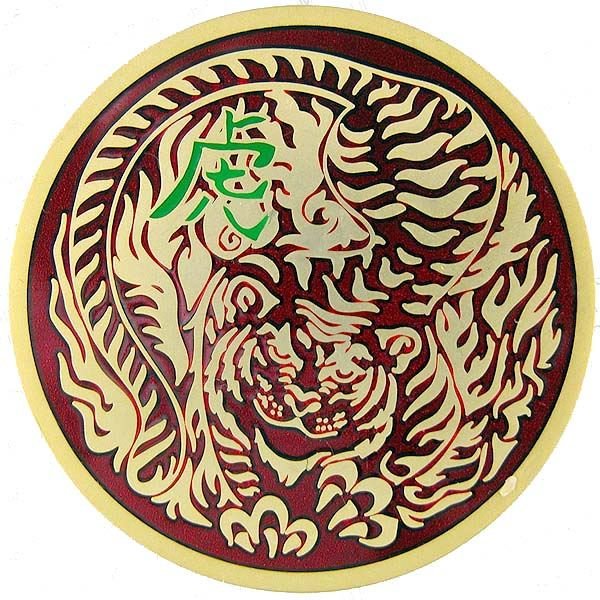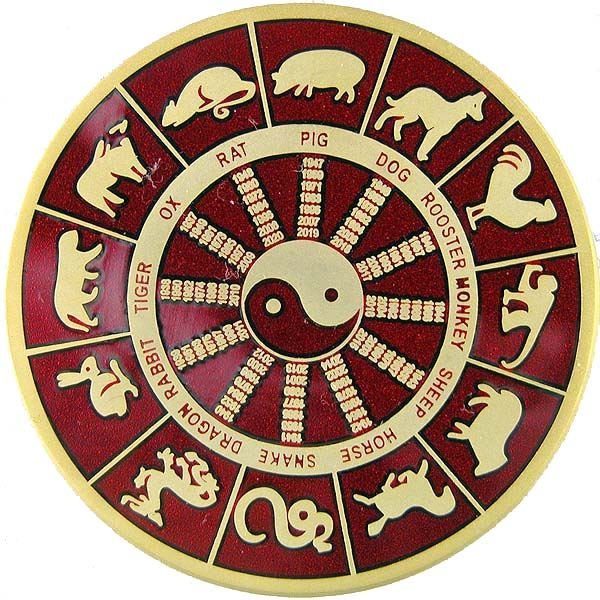 Traveling Zodiac Geocoins
The Traveling Zodiac is a perfect birthday geocaching coin for anyone who is a fan of their astrological sign. CoinsandPins.com has every zodiac sign available. They are small trackable tags (through Geocaching.com) that measure 35mm wide. The website offers them individually for $3.54 each or you can buy a set with all twelve zodiac signs for $42.48.
Image Credits
The images used in this Best Birthday Geocaching Coins article were from the following sources:
Happy Birthday Geocaching Coin in Antique Gold by SpaceCoastGeocachers.com
Chinese Zodiac Geocoin- Tiger images by Geocoinstore.com
Happy Birthday Cupcake Coin by CoinsForAnything.com.
Happy Birthday trackable geocoin by HogWildStuff.com