Learning How to Download Maps for a Pharos GPS Device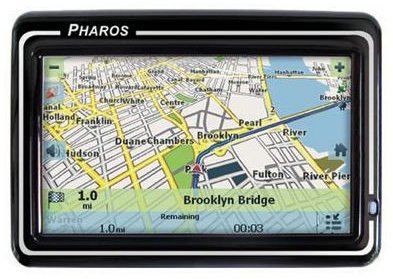 Combining the powerful navigation software Ostia with the dependable Tele Altas US map database, the Pharos GPS navigation solution offers you a hassle-free downloading of maps on your Pharos GPS device. All you have to do is just follow these simple steps to get the desired map on your GPS device.
How to Download Maps for a Pharos GPS
Before going into the process of downloading maps, the most important thing is to have the MapFinder utility software already installed in the GPS navigation device. If not, then get it installed on your Pharos GPS device from the installation CD. The installation is fairly easy and simple with just docking the Pharos GPS or powering it on and inserting the installation CD. You can see the Pharos Ostia Setup Window in the GPS screen and can install the MapFinder software from here. The MapFinder software provides you the interface to choose and download your desired map data.
Once you've launched the MapFinder software on your Pharos GPS navigation desktop, you'll get a very clear map of the whole US with each of the States broken down further into small sectors. This makes your downloading process much easier as you can download the maps covering only the areas of your interest. To get information about any particular area map, just move the cursor over the map area and a pop-up window shows you the map area of that particular piece along with the size, the data CD it is stored, and much more.
By using this map and double clicking the areas you need to download you can select all the maps. You can alternatively type in the name of the city or zip code to search and find your desired area and select the maps you want to download. Once you have selected all the maps, click on the 'Execute Map Copy' button at the top right corner. The system will now detect all the storage locations and the amount of available space along with the map sizes. The final step for you is to insert the map data CD and install the data in your GPS device. All the three map data CDs contains the list of States that are mentioned on the cover.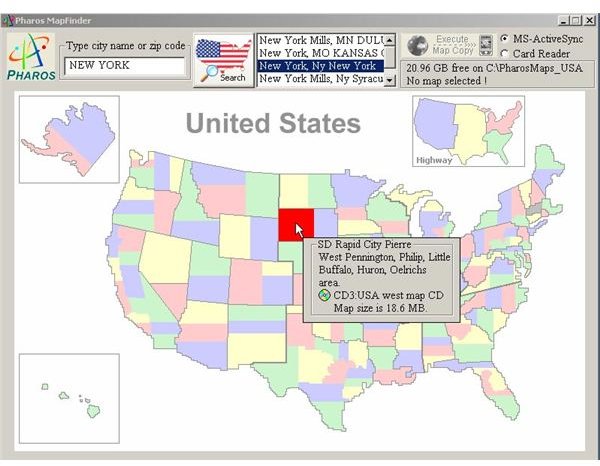 Additional Information
You can download a single map or multiple maps of your choice to any of the three destinations including Pocket PC, desktop or laptop PC, or a card reader. This is all you need to do when learning how to download maps for a Pharos GPS device. Once your desired map data is installed on your Pharos GPS navigation device, you can now drive with it to any routes without any fear of missing your route.