Tips on Hiding Geocaches - Suggestions for Creating a Safe and Fun Adventure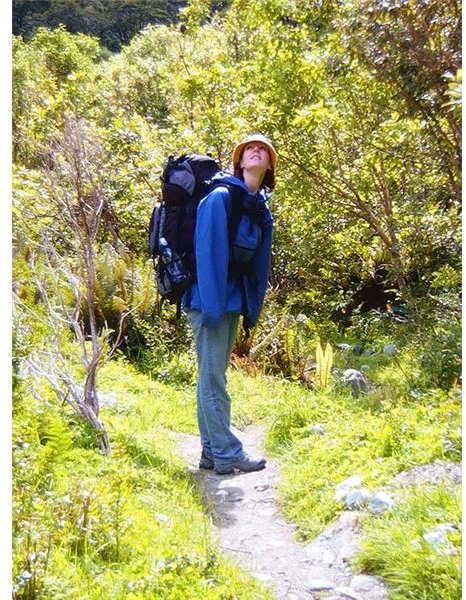 Important Things to Remember When Hiding Geocaches
When selecting a geocache location, you need to make sure that it is legal to place caches there. Any property controlled by the US National Park or US Fish & Wildlife should be avoided. For other types of private property, you will need permission from the owner to use it. Safety is another consideration when placing a geocache. Don't place it in a location where it can potentially be dangerous or overly risky for the cacher.
With these tips in mind, you should avoid the following places for hiding your geocache:
Archeological sites
Cemeteries
Military installations
Any US National park
Animal refuges
Suggestions for Geocache Locations
Geocachers like an interesting adventure. The best (legal) spots to place for hiding geocaches are natural scenic areas with a variety of plant life, rocks and other formations. Sometimes you won't need to go out of your way to find the perfect spot for hiding your geocache. Even areas that people commonly drive by can be ideal. Try to make use of any natural camouflage like a tree log or stone crevice. If you are more adventurous and want to create a bigger challenge, place your cache in a tree or in a secure place underwater in a small stream.
Note: Once you have found your location, obtain accurate GPS coordinates and note them in a logbook.
What to Put into Your Geocache Container
While there is no official rule on what to put into a geocache, you should try to make it interesting. Consider a disposable camera, toys, GPS trackable items or geocoins.
What should you avoid putting into your hidden cache? Number one is anything illegal or dangerous. Geocaching should be a fun and safe experience. Also, stay away from any item that emits any kind of odor, especially food. Not only is it unsanitary, but animals have a better sense of smell than we do and may try to get to the cache.
Other Tips for Hiding Geocaches
If you don't have one already, create an online account with Geocaching.com to list your cache so others can try and find it. Make sure your listing includes GPS coordinates and enough information to help a potential cacher find it without making it too easy. Also include your cache's level of difficulty.

While you are searching for a location to hide your geocache, bring along different sized geocache containers. This will allow you to be more creative with its placement as well as giving you a lot more flexibility.

In general, choose geocaching containers that are weatherproof and have a tight seal. Common types can be clear containers, micro sized canisters, ammo cans and camouflaged boxes. To make the cache a bit more difficult, read 10 Best Geocaching Containers to Use in a Tough Challenge for some good suggestions.

Don't bury your geocaches underground where it requires a shovel to retrieve them. Alternatively, you should also try not to make the cache too visible.

Visit your geocache location on occasion for routine maintenance. Weather conditions and other things can disturb caches.
Image Credit
The image used for the Helpful Tips for Setting up and Hiding Geocaches is by Benjamin Earwicker.