Best Options for Geocaching Containers to Create a Hard to Find Cache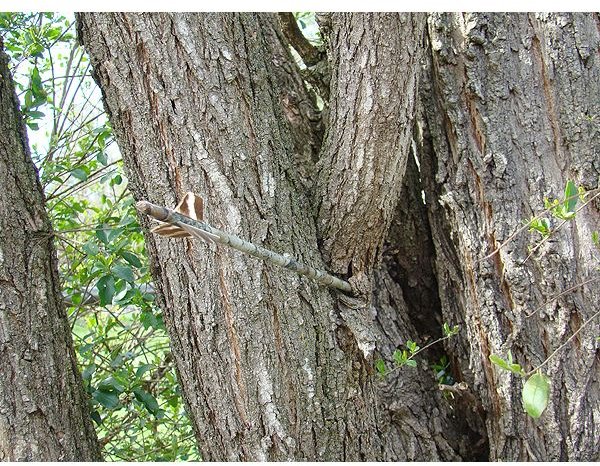 1. GeoArrow Geocache
For a real difficult challenge, the GeoArrow is ideal for hiding a micro-sized cache in a tree. This container camouflages in a natural environment so well that geocachers will need the sharpest eye for detail to find it. The GeoArrow ranges from 5 to 10 inches in length. This unique geocaching container is custom made by CrazyCaches.com and sells for $6.50.
2. Fake Electrical Conduit Geocaching Container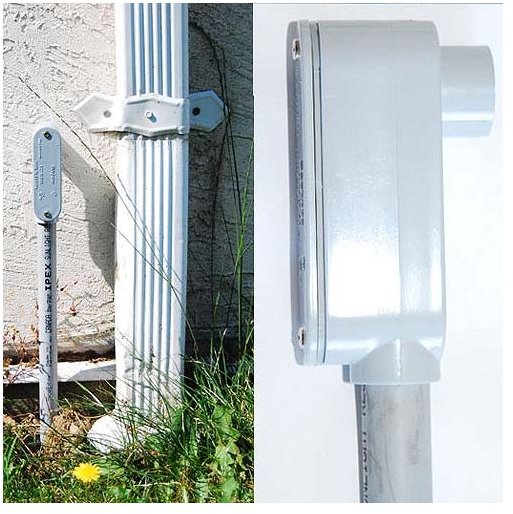 The Fake Electrical Conduit is perfect for urban area geocaches. Its design can blend in well nearby a building or other man made structure. Its construction includes built-in magnets for attaching to any metal surface. The container's dimensions are 1.38" x 15.7" x 2.36" which can easily fit log sheets or other small items. Buy this item from CachingContainers.com for $12.00.
3. The Fake Rock Geocache Container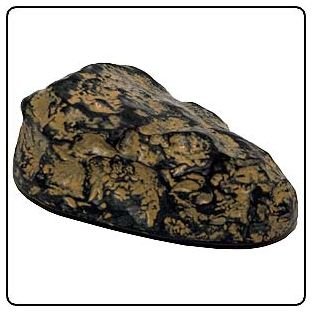 This container is one of the best to use for creating a difficult geocaching challenge since it will be hard to detect in areas where rocks are numerous. Small caches can be placed inside the 3.5" interior for safe storing. Shop4Swag.com offers this cool item for $5.95.
4. GeoStick Nano Geocache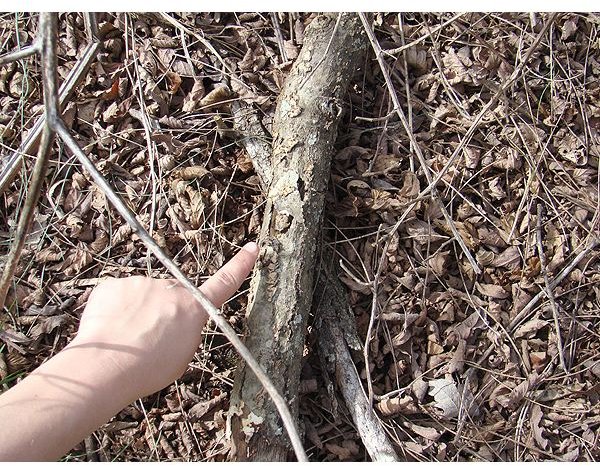 This is a custom made geocache container that is offered through CrazyCaches.com for $8.00. The GeoStick is very difficult to find for geocachers of any skill level. If used, it is suggested that extra clues be provided to help individuals locate it.
5. OtterBox 2000 Series Submersible Geocaching Container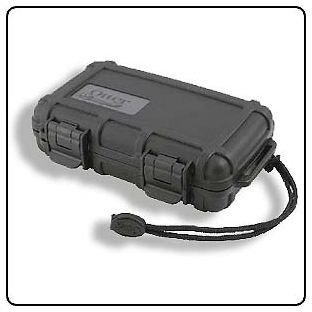 The OtterBox is perfect for storing geocaches underwater. Its waterproof construction can withstand submersion up to 100 feet. The gray color exterior also blends in with the environment, which will provide a challenge for the geocacher. Its dimensions are 6.8" width x 4.5" length x 1.8" height. You can purchase this item for $16.95 through Shop4Swag.com.
6. GeoAmmo50's Containers

These are actual ammunition containers that were used by the military. They make great geocache containers since they have a green camouflage color exterior which blends in well with its surroundings. Their construction is also waterproof with an air tight seal. Actual size is 11.5" x7" x 6". The Epicenter.com sells them for $17.95 each.
7. Plate Covered Cache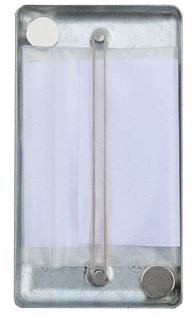 This small cache container is best for urban locations. It can be difficult to find as it looks just like an electrical plate found in most buildings. The container attaches to any metal surface with magnets. Check this item out through the CacheBoxStore.com website and purchase it for $6.99.
8. Decon Container
These are actual containers that are made to look like decontamination kits used in the military. For geocaching purposes, the Decon is a great waterproof green container that can be placed in a tree with its metal spring clip and strap. They measure 5"x 3 x 2.5" which is big enough for small items or a log book. Purchase this item from CacheAdvance.com for $2.95.
9. Camoed Cache Container
These camouflage geocaching containers will provide an extra challenge for the geocachers who seek it. Its dimensions are 4" x 5.4" x 2.8" tall. The "lock and lock" style Camoed Cache is custom painted and sold by CacheAdvance.com for $8.95.
10. Micro Ammo Can Cache Container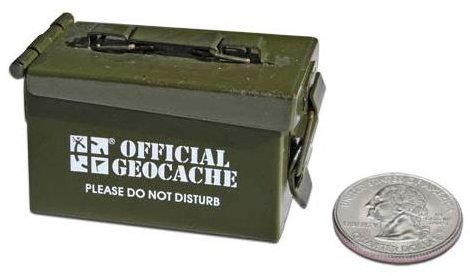 The design of this geocaching container is inspired by the military version which is used to store ammunition. It is small enough to hide in almost any place and blends in with its dark green casing color. It measures 1.34" long. Find and buy this item through the CacheBoxStore.com website for $9.95.
To see more geocaching containers, check out Find the Best Geocache Containers.
Image Credits
Images of the geocaching containers were provided with permission from the following sources:
Fake Electrical Conduit image - https://www.CachingContainers.com
Fake Rock Geocache and OtterBox 2000 images- https://shop4swag.com/catalog/
GeoArrow and GeoStick images - https://www.crazycaches.com/
GeoAmmo50's Container image - https://theepicenter.com/geocaching_supplies_and_containers.html
Micro Ammo Can and Plate Covered Cache images - https://cacheboxstore.com/