The Magellan Crossover GPS: An Affordable Multi-Role GPS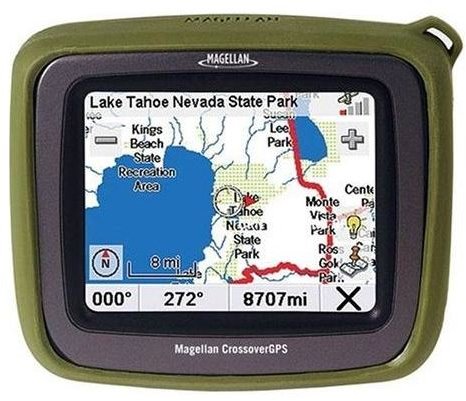 Introduction
The Magellan Crossover GPS is one of the first fully portable, multi-role units that you can take out with you once you have reached your destination for mountain biking, trekking, hiking or even a fishing trip. If you are a fan of these activities and do not plan on investing in three different GPS units, this is a model that will fit your needs well. It is water resistant, has an MP3 player and even a photo viewer. Very few devices available on the market today address a range of uses like this one.
Navigating the Streets by Car (3 out of 5)
This crossover GPS offers quite a few nice features for the day to day road navigation use. These include an easy-to-read, 3.5-inch touch-screen that makes it easy for you to plan your route. Street maps of all of north America are preloaded with an expansive POI database. Other such features are the multi destination routing, text to speech technology that speaks the name of the street you are travelling on, and "smart detour" which takes you around slow traffic. Your GPS unit is intelligent enough to find an alternate route if you miss a turn. Optionally you can add the real time traffic information capability too. It has good features, but they are really on a par with what you would expect to find in budget GPS models.
Navigating in the Great Outdoors (4 out of 5)
The first thing that you need to do when your are going camping, trail biking or taking a hike is to find information on the lay of the land. Usefully, the Magellan GPS Crossover packs terrain maps for all of North America that will help you plan your outdoor trip easily. It also has a voyage tracker, a compass, and other tools to help with actually navigating the trail, or embarking upon a geocaching adventure. The small, highly portable design makes it suitable for easy carrying it around, while the included armor helps safeguard it against accidental dropping. The screen on the Magellan Crossover GPS is easy to read not only inside the car but also out in the sunlight. The menus are also easy to understand and navigate through.
Overall Verdict (4 out of 5)
The Magellan Crossover GPS has a card expansion slot, a mini USB port and a headphone jack built-in to the unit, and you will find an AC adapter, car charger, vehicle mount, a USB cable and user manual comes as standard. While it may not be the best unit in each individual role, it is one of only a few GPS units that are this versatile. At around $220 from Amazon, it looks like a good buy compared to the price of two individual units, and essentially it is, so long as you can live with 'best of both worlds' compromises that this unit is compelled to make at this price point.