HawkEye Portable Fishfinder: Find Out if it's a Good Choice for You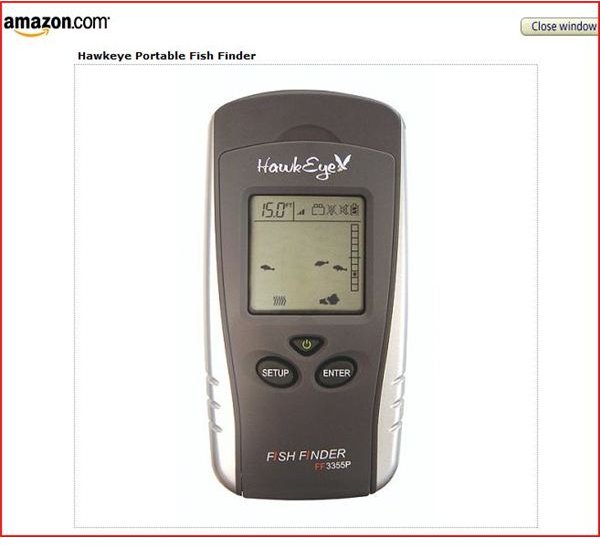 Watch that Water Like a Hawk
The Hawkeye Portable Fishfinder is less inexpensive in comparison to other products of this sort from Hummingbird, Eagle, and Garmin. Portable fishfinders are best used in freshwater lakes and ponds that aren't all that deep. The fishfinder screen displays any fish that are lurking about underneath your small craft be it a boat, float-tube apparatus, canoe, or kayak.
This fishfinding offering from NorCross is small enough to fit in the palm of your hand so you can bring it along anywhere and easily mount it to a boat. The back-lit polarized screen (viewable in any light), displays the depth and contours of the lake bottom, and even gives you readings for structure and weeds. It functions from 1.5 to 99.9 feet, so anything swimming deeper than that is out of range and subject only to your human instincts and intuition.
The HawkEye uses a relatively wide, 45 degree sonar beam angle so you don't have to be right on top of your prey to locate them. Therefore, you can even use it from the shoreline, an abutment, bridge, or dock. It has a floating sonar sensor for this that is attached with a 35 foot cable. Fish alarms tell you when it's time to cast your line. From there, it's all up to your fishing prowess.
It automatically updates the depth four times every second, in meters or feet, to give you a constant, accurate readout. Want to know how high the weeds are that those Large Mouth Bass love to hang and feed in? HawkEye's WeedID programming takes care of that for you.
Mostly Rave Reviews (5 out of 5)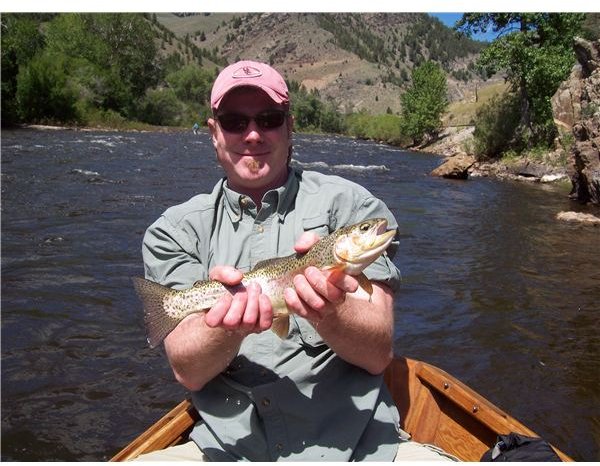 The HawkEye Portable Fishfinder also has ShootThru sonar technology which enables it to give you accurate readings through the hull of a boat or under ice for those hardy ice fishing folks, although ice fishing enthusiasts reported that it had to be very clean, bubble-free ice in order for it to perform well. It's not waterproof, but it is durable, water-resistant, and housed in rubberized sides that provide reliable gripnatiousness (a good fisherman is allowed to make up words and tall tales).
It will run for up to 20 hours on 4 AAA batteries. Included out of the box are a storage bag, pivoting LCD protector/display stand, and a convenient neck strap. Its 2-button interface is user-friendly and a quick reference guide will teach you how to use it in a flash. If you're interested in comparing it to more expensive and more feature-laden devices, read What is a Good Fresh Water Fishfinder for offerings from the leading competitors.
Reviews from fishing enthusiasts who bought it from Cabelas are very positive, considering the price and what it's designed to do. Moreover, the few people who did have a problem or issue reported that the customer service people from NorCross were friendly, helpful, and prompt in assisting them.
You can buy one for $60 on the following link to our trusted affiliate; Amazon.com. It's listed for the same price on Cabelas.com too. For that price, the features, capabilities, performance, and good customer service, it really is an excellent offering.