What Maps Can I Use with My Garmin Legend GPS Device?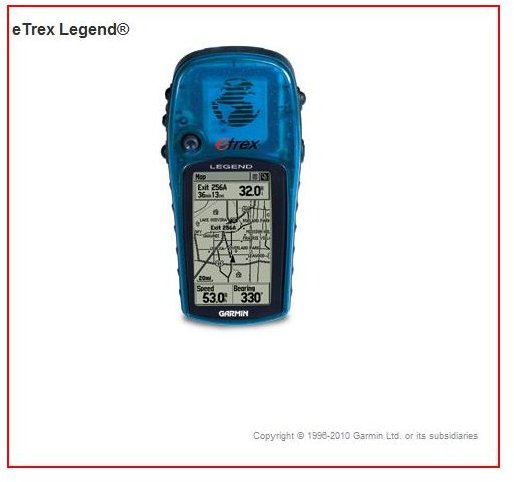 Garmin eTrex Legend GPS Mapping Capabilities
What maps can I use with my Garmin eTrex Legend GPS device? That is a great question to ask once you own this worthy offspring of the popular and capable Garmin eTrex product line. It's also a good question to ask before you buy when you're still comparing features, capabilities, and prices. Either way, this article tells you what you've already got on there, what kind of memory capabilities you have to add more, and the names and resources of additional maps to upload onto your device. It's worth noting here that this particular model was mentioned in a rundown of the Top Geocaching GPS Units: Budget & Mid Price Ranges. The reason being because it's rugged, compact, lightweight and loaded with mapping capabilities and memory for getting to and from those geocache sites you're searching for.
First off, let's start with the base maps that come with this colorful device. You get a full basemap of the Americas and you can have the Atlantic or Pacific depending upon your preference. What you get with the Legend's basemaps are lakes, rivers, cities, interstates, state and national highways, railroad lines and coastlines. Also included are marine navigational aids so it could even help you out on the water too. However the eTrex Legend is a favorite of land-faring outdoor enthusiasts generally. Backpackers, hikers, bird-watchers, and geocachers like packing the eTrex for the reasons already mentioned along with the fact that should you drop it, it's pretty easy to spot.
Gamin MapSource Maps are the First Choice to Use with an eTrex Legend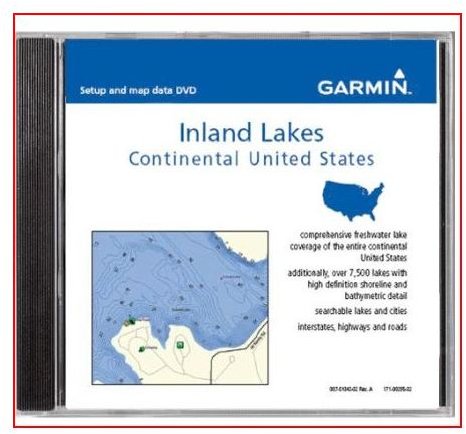 This device comes with 8 megabytes of internal memory. With 8 MB of memory, you have the option to add more maps, details, POIs, or anything else from Garmin's MapSource Software product line. MapSource is the official resource for anything map-related that can be added to one of their GPS devices. This bodes well for not having compatibility issues since the software and the device are designed by the same company to interface with each other. MapSource software can come on a CD, and SD/Micro SD card, or you can simply download it directly from the Garmin website.
With the PC interface cable that comes with this model, adding new maps and data is a breeze. The eTrex Legend HCx uses micro SD cards which has plenty of room for downloading all you'll need. A 2G card can store a whole lot of the world on it. Built-in to the device, no matter what maps you're using, is the ability to designate 1000 waypoints/favorites/locations, make up to 20 routes, and store 10 saved tracks.
As far as what maps you can use from MapSource, the sky is literally the limit (actually the sky above the places they make maps for, they don't exactly cover the globe). They have their helpful road navigational software CityNavigator from many places such as Australia, the Middle East, and Australia, for example. Along with water maps for the Atlantic and Pacific, they offer inland lake maps for many of the Midwestern states in America such as Minnesota and Wisconsin.
However, since this is a portable GPS that if a favorite amongst the outdoor-inclined troubadours, it will be trail and Topo maps that are sought after the most. Garmin MapSource offers many good ones to include Topos for the U.S. Great Britain, Australia, and Morocco. They also have the National Parks of the U.S. laid out in great detail as well. For a complete listing of what is available for your Legend, visit Garmin.
Third Party Resources
Your next option would be finding maps made by other vendors that you can get on your device. We've got you covered on that front in Third Party Free Maps for Garmin GPS. It's up to you to figure out what is compatible or not. Finally, it's also worth noting that National Geographic makes outstanding topographical maps for many regions of the world, so check them out too. There you have it, load up your device and get out there and explore.