What Kind of GPS do Truckers Use? Best GPS Units for Truckers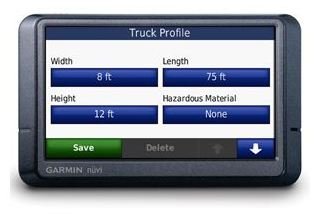 Considerations
So, what kind of GPS do truckers use? First, it is important to think about the circumstances that are unique to trucking. When a regular driver shops for the best GPS device, they might look at features such as ease of use, appearance and price. Commercial truck drivers have many more aspects to consider when selecting a GPS unit. For instance, there are many streets on which vehicles over a certain weight are not permitted. Truckers need to consider restricted routes, low clearances and sometimes need to avoid tunnels or bridges as well, depending on the type of load they are hauling.
Garmin nüvi 465T
The nüvi 465T is Garmin's trucking-specific GPS navigation device. Drivers can enter specifications about their trucks, trailers and even the loads they are carrying and the nüvi 465T uses this information to provide appropriate directions. Point of interest locations available with this GPS device include National Truck and Trailer Services (NTTS) Breakdown Directory locations, which include 24-hour big rig road service and semi-truck repair facilities nationwide.
Garmin's nüvi 465T also provides wind advisories (high winds can turn a light or empty trailer into a type of sail, causing drivers to lost control) as well as alerts about traffic delays and road construction and hands-free calling with Bluetooth wireless technology. The nüvi 465T sells for just under $400 as of summer 2010.
PC Miler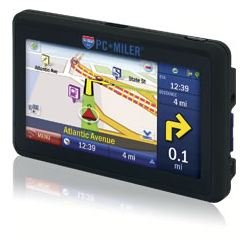 PC Miler Navigator offers a handful of GPS navigation systems that are specifically designed for truck drivers to use. The PC Miler Navigator 540 is the most current version, selling for just under $400. It features several routing options, including practical, shortest, 53'/102'' trailer, HazMat and more. The Navigator 540 provides dock-to-dock directions spoken in a loud voice (it can be a struggle to hear over the rumble of a diesel engine) and covers the U.S. and Canada.
Even if a driver has multiple stops on one load, the PC Miler has this covered as it is capable of optimizing up to 50 stops. Points of interest include truck services, travel plazas, rest areas and weigh stations.
Cobra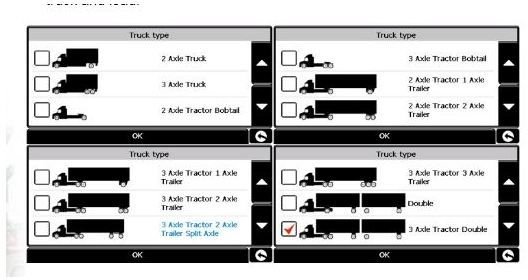 Just about every truck driver is familiar with the brand name Cobra. The maker of CB radios, power inverters and radar detectors also manufactures GPS units designed with truck drivers in mind. The Cobra 7700 Pro provides reliable dock-to-dock routing factoring in vital information, such as state and local truck routes, HazMat and other specific vehicle and load routes, underpasses, bridges and more. This trucking-specific GPS enables you to create a profile from 12 customizable truck types with 27 different adjustable parameters.
Its large, widescreen display and loud, clear-speaking voice are ideal for big trucks. Its database contains more than 33,000 truck-specific points of interest, such as travel plazas, scales and weigh stations, service locations, lodging with truck parking available, and amenities such as showers, laundry and more. Like the other kinds of GPS truckers use that are listed here, the Cobra 7700 Pro currently sells for just under $400.
Software and Maps
No GPS unit is perfect, and veteran truckers will advise that you never leave home without your road atlas. Even if you have a GPS device that isn't specifically tailored to trucking, you can use it in conjunction with your maps to navigate the best route. In addition, there are several GPS software programs available that can enable a more humble GPS unit to direct you safely to your destination.