Golf GPS Comparisons to Be Used as a Buyer's Guide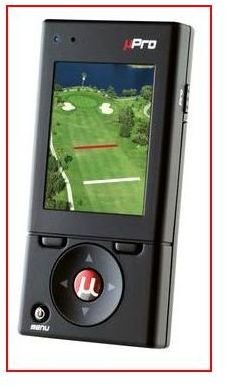 Golf GPS Comparisons
Golf GPS comparisons are more necessary these days as more manufacturers are putting quality GPS devices on the market geared specifically for golfers. These devices have come a long way from mere range-finders and the technology is constantly improving to include such perks as aerial coverage and tracking all your shots (from each and every match you play) so you can improve your game. These devices make it so there are no surprises on the course you're playing in terms of distances, hazards, and any sub-surface gofer activity that could pose a threat to your Putting game. Alright, maybe not that last feature but at least I planted a seed in their research and development departments now, especially if Bill Murray isn't working the greens. As far as the courses you predominantly play on; or any around the world you want to play in the future, make sure that you will have map coverage. With the quick links below to each make and model, you'll have no trouble finding that information based on where you live.
Callaway uPro Golf GPS
**
Pros
This is a top-of-the-line model ($320 - $400) with an extremely impressive, high resolution touch screen. This model has a "pro" and a "basic" mode but they share the same model name. In other words, the scaled down model isn't called the "uBasic Golf GPS." The pro has the "Video Flyover view" that looks as good as the view the networks give when they're covering a professional tournament. This model is really thin and light for all the features it's packed with. You can see three different views of every shot you take. This gadget does practically everything except hit the ball for you. For a full review, read The Best GPS for Golfing. The uPro Go ($300) doesn't have aerial imagery but it does come preloaded with 18,000 courses and due to larger numbers on the display and it's intuitive screen menus, this might be the best choice for the worthy retirees out there pounding the greens. You can buy either model here at Amazon.com.
Cons
Although for basic views, downloading any course is free, the pro mode can be pricey (ranging from one course for $10 to 50 courses for $120). Predominantly for U.S. golf courses. The device itself is expensive although not the most costly as you'll see below.
Garmin Approach G5 Golf GPS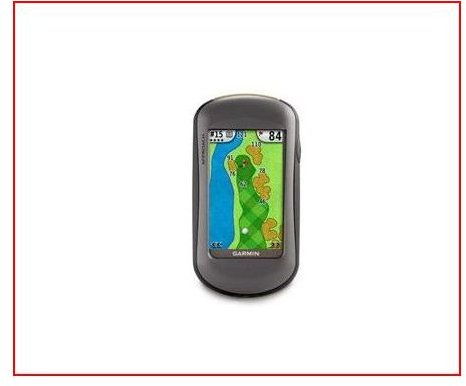 Pros
The Approach G5 has a big, colorful touch-screen that virtually encompasses the whole device. Menus are a cinch to navigate. It has over 14, 000 pre-loaded golf courses, plus add-ons and additions that you can get in the future are free (at up to $450 they better be). You can find distances from any point on the course with a touch and drag function. It also has an easy to use score-keeping function. You can purchase this extremely durable device at Amazon.com.
Cons
The Garmin Approach G5 golf GPS is pricey. The screen might actually be too bright for some users. Plus it has a lack of customizable functions that advanced users would like.
SkyCaddie SG5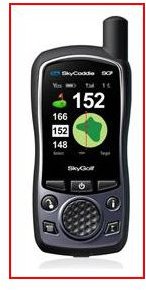 Pros
The SkyCaddie SG5 has a nice feature set, for a mid-range model, including big color screen with large numbers for easy readability. Toggle function aide in calculating distances and hazard locations. A whopping 23,000 courses are in the database. Roughly $280 will get you one at Amazon.com.
Cons
Again with the additional fees, which are nominal but still a bit of a hassle.
Sonocaddie V300 Gof GPS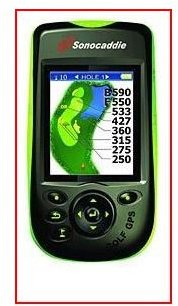 Pros
The colorful 3D display shows you distances, unobtrusively, next to the map of the hole for points on the green, hazards, and bunkers. You can track all your shots to learn what you're doing consistently and hence, improve your game. This history function is cumulative and therefore, a really helpful learning tool. The V300 has a lot of customizing capabilities for the facets of the game that are most important to you. 20 courses at a time in terms of memory. Here's a screaming deal at Discount Golf World.
Cons
Additional fees and subscriptions for more courses.
iGolf Neo Golf GPS - Best Low Budget Choice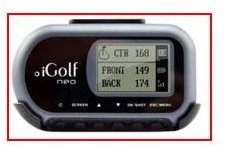 Pros
iGolf Neo is an excellent choice for golfers who want to spend less money on a GPS (roughly around $120). This sleek, pocket-sized model is light (2.5 ounces) and it has bare-bones essentials, such as distances to various points on the green, pin, and the distance of your last shot once you're standing on the ball. It has enough memory for ten courses at a time. iGolf, the website that services this device has over 33,000 courses the world over. The user interface is easy to navigate. Here is one offered on Amazon.com.
Cons
A $35 annual subscription does get you unlimited course downloads but other devices are bought and paid for, without any additional expenses, right up front. No on-screen-maps or colorful screen.
Golf GPS Comparisons
Any one of these models will assist you in improving your game because, let's face it, this technology was absent from the game for hundreds of years anyway. The models that allow for tracking your play each time are the most helpful, but as you can see from above, the most expensive as well. But all in all, you can't go wrong with any of the above models for what you're willing to spend.