Free POI Downloads for Your GPS Unit: The Best GPS Point of Interest Downloads Available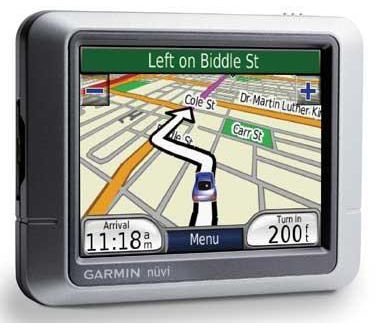 The Top Seven GPS Manufacturers
The top seven GPS unit manufacturers offer GPS point of interest (POI) free downloads from their respective websites or GPS community user groups. GPS users can also submit point of interest uploads to manufacturer data bases to keep information current and the data base growing. These include available downloads from the top seven GPS unit manufacturers:
These GPS unit manufacturers offer free GPS user groups and communities online where owners can get free POI downloads for the unit of their choice.
GPS Points of Interest
GPS points of interest cover an extensive range of locations, businesses, structures and installations worldwide. A sampling of what's available in these useful GPS point of interest free download categories covers the following:
Road Safety – Speed camera locations, toll plazas, red light cameras, accident black spots, mobile speed traps, school speed zones, fixed speed cameras and seasonal road hazards are covered under this GPS point of interest download category.
Shopping – Shopping centers and major chain stores such as IKEA, Carrefour, Lidl, Wal-Mart, Kmart, Barnes & Noble, Target, Home Depot, Toys R' Us, FedEx shipping locations, Staples, Borders, JC Penny, 7–Eleven stores, Sears, Radio Shack and supermarkets such as Safeway, among scores of others, are pin-pointed worldwide.
Restaurants – From Red Lobster to Wendy's, Pizza Hut, the Hard Rock Café, Denny's, Taco Bell, Dairy Queen, T.G.I.F., Domino's, Olive Garden, Burger King, KFC and of course, McDonald's can be located worldwide in addition to Dunkin Donuts, Starbuck's and a host of other places to fill the hole in your gut.
Accommodations – Hotels, lodges, inns and campgrounds are provided in this category by country location.
Petrol, Gas Stations and Refueling Stops – Not only gas stations, but also truck stops, travel centers, gasohol and diesel centers are available worldwide.
Wi-Fi Hotspots – Free wireless internet access at public locations like RV parks, campgrounds, schools and shopping centers are listed by country.
Tourist locations – Zoos, museums, national and state parks, wineries, breweries, roadside attractions, vineyards, casinos and nightlife are but a few of the location offerings under this point of interest category.
Recreation – Need to find a Golf course, velodrome, fitness center, bowling alley, ski center, skating rink, a football, rugby, soccer or other sports facility? Then get a free POI download in this category.
Money – Coverage in this category is of banks, currency exchange locations and automatic teller machines (ATMs).
Education – Locates universities, libraries, schools and institutions of higher learning.
Computers – In this category you'll find computer stores, maintenance and repair facilities, and electronics stores.
Society – Locations for social and religious sites including churches, cathedrals, synagogues, mosques, Mormon temples and kingdom halls of Jehovah's Witnesses worldwide.
Free POI Downloads for Your GPS Unit
The GPS Data Team website offers a number of free POI downloads. More than 45 countries which are covered include Australia, USA, Canada, United Kingdom, France, South Africa and other European, Asian and Middle Eastern countries.
Pocket GPS World offers a staggering 300,00 point of interest downloads for free from all over the world. For TomTom navigator owners, there is also a free GPS point of interest community page online. Users must be registered on the site in order to make point of interest downloads. Only at the TomTom website you can also get voices of Star Wars characters for your GPS unit, they're great, but sorry, they're not free. So "use the force", young Luke or Darth Varder's voice may turn you to the dark side during the journey to your destination. At the site you can get free Star Wars computer start-up screens, sound effects and automobile icons though.
This Garmin POI Loader website has free software you an download which allows you no-cost access to GPS point of interest free downloads for their GPS units. Using a computer, you find those point of interest sites you want, then you can use the POI Loader to transfer those sites from your computer to your Garmin GPS device. You can also use the POI downloads as a personalized tour guide which automatically plays a designated MP3 file when you are within a certain distance of a designated point of interest. If you own a Garmin GPS unit, you may also be interested in reading Attaining a Custom POI List for your Garmin GPS.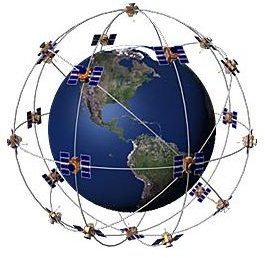 At DownloadPOI.com, you can get free POI downloads for worldwide locations for five of the top seven GPS unit manufacturers. The procedure is simple and basic: you select the country and the brand name of your GPS device, then get the GPS point of interest free downloads you want.
At the POIfriend community, you can get free POI downloads based on categories like arts and entertainment, attractions and events, food and beverage, finance and legal, health and wellness, real estate and insurance, shopping and services, sports and recreation, transportation, travel and lodging or official locations. This community lets you share POI locations and information or interact with other site members.
The POIplaza website allows you to get free POI downloads from 170 countries, in more than 1695 categories or by specialized regions. You can also upload by address, coordinates or from their POI by country collections. The site also allows detailed searches and route planning.
The Best Free POI Downloads
These are the top GPS point of interest free download websites from which you can get hundreds of free POI downloads and software to improve your GPS unit's versatility. So no matter which GPS manufacturer unit you may own and use, you're sure to be able to improve its features.