Learn How to Install a Fish Finder on a Pontoon Boat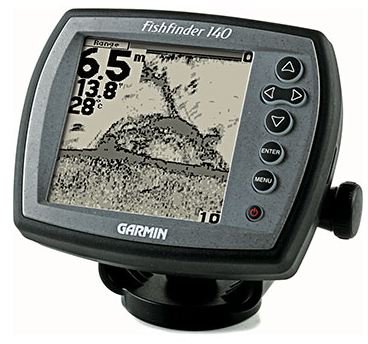 GPS Fish Finder Facts
When going fishing, fish finders are useful tools that provide real-time information on the water depths, terrain, temperature and location. GPS fish finders also provide information on the fish and other marine wildlife, and allow user to track them via this device.
It seems that all the major GPS companies, including Garmin and Eagle, are now coming out with GPS fish finders. The major benefits of having a fish finder is that you can program your favorite fishing spots into the GPS fish finder, and you will be taken directly to the area. This will eliminate wasted time searching for where you want to be.
If you're already in your favorite spot, the GPS fish finder will assist you in determining exactly where you are (longitude and latitude). The GPS fish finder will then remember these GPS coordinates for the next time that you head out to go fishing.
Installing Your Transducer
While these devices are wonderful to have, installing a fish finder to your pontoon boat can be a little tricky. You need to make sure that you don't drill in any sensitive areas, especially the closed cylinders that allow the boat to float. But, there are a few steps that you can take to ensure that you're not going to sink your favorite piece of merchandise.
Generally, you don't want to drill holes at all, and there are a couple of ways to do this without the need to drill holes. So, first of all, you need to figure out where would be the best place to place the transducer (back, front or sides). Once you pick a location, there are a couple of ways that you can attach the fish finder.
Materials
PVC Pipe
Clamps
In the location that you picked for your fish finder, attach the fish finder to a foot length piece of PVC piping.
Clamp the PVC pipe to the rails.
Run the cables along the sides to the boat to the control head. You can use places where cables are already run. Or, simply clamp the cables to places along the sides of the boat so no one trips on them.
Raise and lower the fish finder via the piping.
This will allow you to raise the fish finder while you're not using or traveling to where you plan on going fishing. Once you're settled into the water, you can lower it and power it up.
Another way to add a fish finder is by using a cedar or other waterproof board instead of the PVC. This will look more natural than the piping. If there are already holes on your boat from the factory, see if the fish finder will fit through one of these. It will help you better secure it to the boat.