Large Screen GPS Buying Guide - Learn How to Buy a Large Screen GPS Unit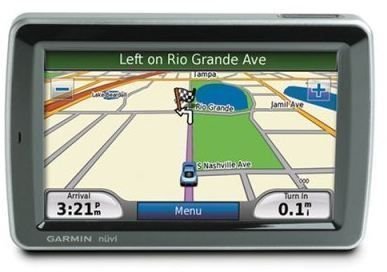 Who Should Buy a Large Screen GPS Unit?
Large screen GPS devices allow drivers to see the information on their car GPS systems better than ever. These devices allow people that have trouble reading small print or individuals who drive larger vehicles, including RVs and trucks, to see their GPS device without overly exerting themselves.
If you have trouble reading or seeing items from a distance, a larger GPS system can drastically help you read directions and data points on the maps. Oftentimes, people in RV and large trucks have to place the GPS unit in odd spots. If the unit is smaller, this makes it harder to read it from a distance. Large screen GPS devices drastically reduce this issue.
WorldNav and Magellan 7-inch GPS Models
If you are looking for a large screen GPS system, there are a number of models from which you can choose. First up is the WorldNav 7-inch Large Screen Car GPS ($299 online retailers). Not only is the screen amazingly large, it also comes with voice-command and a touch screen.
It's pre-loaded with maps for the U.S. and Canada and a POI database with approximately 12 million points of interest. The system also has a built-in MP3 and video player. The device is 9.8 x 7.3 x 4.2 inches.
The Magellan RoadMate 1700 ($232 online retailers) also comes with a 7-inch wide LCD screen. It's a full color, touch screen with very high resolution. It's very easy to read and use with the most commonly used searches always displayed. With the larger screen, you can better see more of the map than on the smaller screens.
The dimensions for this GPS device are 7.5 x 0.6 x 4.2 inches. The device comes with a POI database and maps of the U.S., Canada and Puerto Rico. It also has an automatic day and night mode.
Budget Large Screen GPS Units
While slightly smaller than the previous two, the TomTom XXL 540 is also cheaper (between $150 to $200 online retailers). With a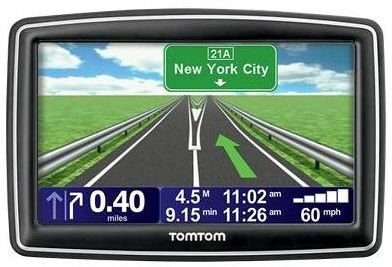 five-inch screen, this large screen GPS unit is still larger than the standard screens on most GPS units.
This GPS device is very easy to use and provides lane guidance, which can be useful if you're in a city or area that you're not familiar with. The major issue with this device is that you're just not going to get as many features as you would with the more expensive devices. But, if you're on a budget, the TomTom XXL 540 is reliable and straightforward. The dimensions for this car GPS unit are 5.3 x 3.5 x 0.9 inches
The Garmin nüvi® 1490T ($350 online retailer) is another 5-inch large screen GPS unit. The dimensions are 5.4 x 3.4 x 0.6 inches. The unit includes the option to download cityXplorer, which includes maps for North America and Europe. You can also get a subscription for traffic alerts.
The GPS unit is a touch screen with turn-by-turn directions. It comes with a 6 million POI database, road speed limits and the option to view the screen in 2-D or 3-D.