Snowmobile GPS - Tips on Buying and Installing a Snowmobile GPS System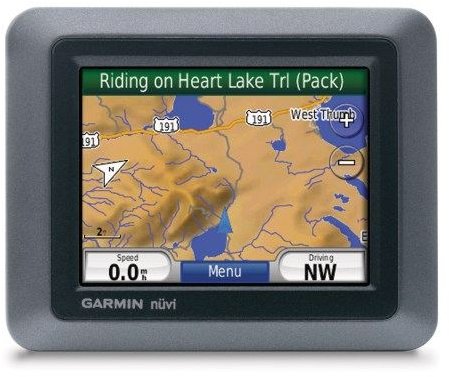 Snowmobile GPS Units - Why are they necessary?
During the winter, snowmobiles can be found all along back country trails. But, for snowmobile drivers, sometimes finding and staying on the trail can be difficult. And, paper maps can get wet, causing them to tear and disintegrate. So, snowmobile GPS units are great alternatives to paper maps.
Garmin GPS Units for Sleds and Snowmobiles
First of all, you need to consider what type of snowmobile GPS system will work for your snowmobile. Garmin has a number of GPS models geared towards outdoor activities. One such model is the Garmin Nuvi 500 series (approximately $299.99 online retail). It's waterproof and can be plugged into your 12V DC outlet. This means, that you never have to worry about changing out the batteries.
Plus, with these types of snowmobile GPS units, you have less of a danger of the unit getting too cold as well. One of the dangers of taking a snowmobile GPS unit with you is that they will get cold. Once this happens, the screen will shut off, and you will have to find some way to warm it up, including sticking it in your jacket pocket for a while. And, then the problem of getting lost without your GPS unit becomes a major possibility.
If your snowmobile doesn't have a DC outlet, you should consider the Garmin Oregon 300 (approximately $379.99 online retail). This unit can get up to 24 to 48 hours (depending on the weather) of battery use with its rechargeable NiMh AA batteries. If you're going to be out more than a couple of days, then just bring a few spare batteries.
If you are just plan on taking your snowmobile out for a few hours, Garmin's zumo series is specifically built for motorcycles. Their outdoor tested and waterproof. But, this series is significantly more expensive than the models listed above. They can run from $400 to $600.
Snowmobile Topographic Maps for Garmin GPS Units
Once you have picked a unit, you need to download Garmin topographic maps for your area. There are a couple of websites that offer snowmobile map downloads. GPS Sled Maps and SledGPS offer maps for a variety of regions, but maps to every trail are not available. GPS Sled Maps offers free Gamin GPS maps to places like Maine, Ontario and Wisconsin. There's also an area where users can exchange data. SledGPS has a wider variety of maps, but you have to buy them. Prices range from $39.99 up to $99.99.
How to Install Your Snowmobile GPS System
Now, it's time to install your snowmobile GPS unit. The first thing that you want to do is figure out where you want to install it on your snowmobile. You need to position the unit where it is flat and where you can still see it. Next, you also need room to run your cables and still have room for your antenna.
Once you figure out the optimal location, check to make sure that there's nothing sensitive in the area where you want to drill. Color in the holes on the bracket so you can see where you need to drill. Drill your holes. Use rubber grommets between the brackets and the snowmobile and then between your washers beneath the desired area.
Tighten the nuts to where they are tight, but not overly tight. This will allow some movement when you hit bumps and won't damage the unit. If you have an external antenna, attach the antenna near the GPS unit with Velcro.
If you are using batteries, you don't need to worry about the next step. If not and your snowmobile has a battery, you should consider wiring the GPS unit to the battery. If you are not familiar with this process, please take the bike to a professional as you could short-circuit the snowmobile GPS and the battery. And, you could hurt yourself.
Finally, run the cables along the wire harness for your snowmobile. Now, you are ready to take your snowmobile and your snowmobile GPS unit out for test drive.
One final note, if you are heading to an area that you are not familiar with, consider carrying a regular map, a handheld GPS unit and compass. If your unit does go out for any purpose, you will be completely lost and in trouble.