GPS Fishfinder Combinations - Top 5 Best Fishfinder GPS Combo Units
Consider This First
A few considerations before the top five fishfinder GPS combo list because there are different kinds of boats and that will come into play when purchasing a combo like this. Most units have internal antennas on the receiver that has the display which should be placed so that you can easily see it while navigating with the wheel. The receiver has to receive from satellites and if you have a pilothouse that is metal or fiberglass it could block reception. So a receiver with an external antenna would be in order although you can certainly by one of these additionally too.
As far as the transducer is concerned it needs to be under water facing straight down at all times to work properly with the bottom of the device as close to parallel as possible. So where the receiver is mounted along with the shape of your hull for optimum performance are thing things to keep in mind as you look at the specs and features for the following models with links to purchasing options. On another note, if you don't own a Personal Locator Beacon for your boat, you might want to check out this review of the ACR ResQFix 406 PLB.
Marine GPS Fishfinder and GPS combo technology just might provide all you are looking for in one handy gadget for all your vessel's fishing adventures. Right off the bat, it's pretty safe to say you can't go wrong with the products manufactured by Hummingbird, Garmin, and Lowrance. Eagle makes some solid, affordable units as well. The list is subjective since there are so many variable and preferences at play, most notably the difference between freshwater and saltwater (shallow or deep too). But here's my top 5 to consider with choices for both types of water included:
Hummingbird 383c Combo Fish Finder and GPS Chartplotter
I chose this particular model for the mid-range price category because it's still feature laden, rugged and dependable. The 597CI is another terrific model that costs roughly $200 more. The 383c is also a good choice when you don't have a great deal of room where you'll mount it because the high resolution, fully functional screen is a compact 3.5 inches. Built-in UniMaps and a dual beam transducer good to 1000 feet in depth make it a winner. Amazon.com has one for $400.
Lowrance - HDS-5 Fishfinder/GPS Chartplotter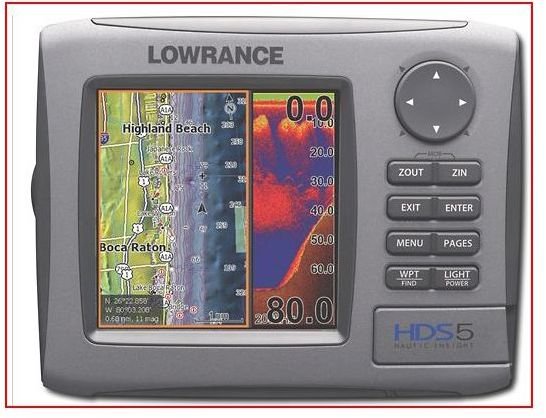 This model is the top of the line deep water choice (sonar depth up to 5000') that features a large high resolution 5" screen that really discriminates well between the bottom, structure, and fish that maybe lurking anywhere in between. It's got a hull mounted transducer. The wide angle and zooming features are terrific. Here's one at [BestBuy](/tools/for http:/www.bestbuy.com/site/Lowrance+-+HDS-5+Fishfinder/GPS+Chartplotter/9452193.p?skuId=9452193&ci_src=14110944&ci_sku=9452193&ref=06&loc=01&id=1218106988136) for $900.
Eagle - 502C FishElite iGPS Combo - Single Frequency Combo - Internal Antenna Fishfinders Chartplotter - 116-23
This saltwater single beam frequency works great at up to 70 mph and was chosen because for the mid-range price tag it really is quite a worthy specimen. 60 degree sensors pick of locations and display them according to size on the sizeable 5" diagonal screen. It's tops for its price range. It's just under $500 here https://www.nightvisionplanet.com/eagle-502c-fishelite-igps-fishfinders-116-23.html
GARMIN FISHFINDER 300C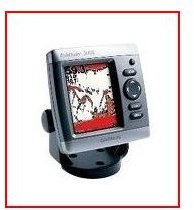 This device designed for the freshwater lakes is included because it's affordable and still packed with features. The dual beam is suited for shallow waters. The 3.5 inch screen is colorful and bright and scrolls well in real time. Good for small vessels (that can feel the weather more directly) all the way down to a kayak, it's rugged and has worked for folks after being completely submerged. It's good for novices because the user interface is intuitive. Find one here at Amazon.com for a little over $200.
Lowrance HDS-5 Base Multifunction Fishfinder/Chartplotter w/o Transducer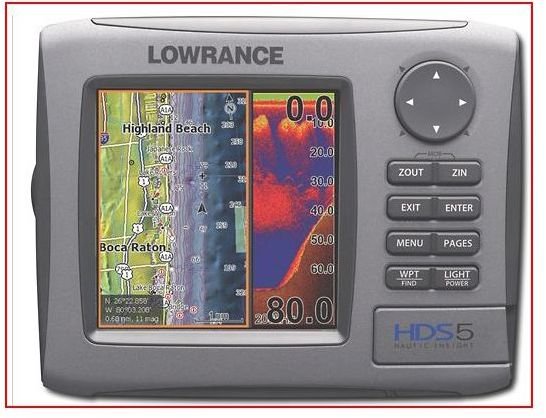 The built-in Broadband Sounder technology, a 5 inch display, and impeccable navigational detail put this unit on top. Phenomenal 120 degree views of the water down there and every single fish (clearly distinguishable from bottom and structure) that is lurking down there. You've got capabilities with this unit to monitor other boats with the same brand name combo if you want too. Having the chart plotter with capabilities to mark waypoints where you had great success is very nice. Here's one at BOATERSWORLD.COM for $653