GPS Buying Guide: What to Look For When Buying a GPS Device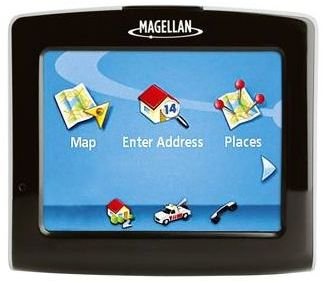 What Do You Plan to Use the GPS Unit For?
Before you start shopping for a GPS device, it's important to have a good idea in your mind about what you plan to use the unit for. Will you just be using it in your car as a navigational aid? Or, are you more interested in a device that you can use for geocaching, hiking, fishing, or other outdoor activities? It's even possible that you may want a GPS unit that can handle all of these things and more.
While it's tempting to want to go for the GPS units that can do a little bit of everything, you could end up spending a lot of money for features that you seldom, if ever, use. For instance, many hikers and photographers really just want a simple GPS receiver that can record a track log that can later be loaded onto a computer and used to create a travel blog or geotag photos. These types of units are much more economically priced than a self-contained GPS navigational system with maps and a voice command system, which is probably what you need if you want to use the device in your car to give you directions for getting from one place to another.
Battery Life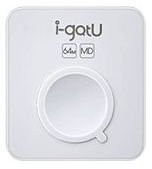 Again, if you're really just interested in a GPS navigational system for your car, you don't have to worry too much about the device's "unplugged" battery life. Instead, all you have to do is make sure that you have the charger connected while you're driving.
On the other hand, if you want to use the GPS unit while on hiking trips or for other excursions when you aren't going to have the chance to recharge often, you'll need to look for units with a respectable battery life. In addition, you may also want the unit to have built-in power-saving capabilities that automatically put the GPS device in sleep mode when not in use.
Reception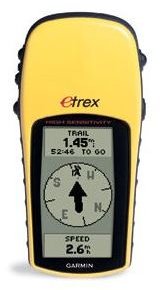 Because of the higher prices of some of the more deluxe GPS units, it can be tempting to look for bargains on eBay or other site for second-hand or older GPS models. These "used" GPS devices might work just as well now as they ever did, but they may not contain the most up-to-date technology that makes the newer models work faster and perform better under certain conditions.
Look for models that use the SiRF Star III chipset or better. If the manufacturer doesn't disclose what chipset is used for the device, make sure to read up on user reviews to see how well the GPS unit performs on cloudy days, when surrounded by tall buildings or trees, or during any other conditions that may make it harder to get a satellite lock.
Maps and Related Features
For full navigational systems, it's imperative to have the most recent and up-to-date maps. Make sure that the GPS device has mapping software that is easy to upgrade and that it won't cost you a fortune to do so.
If you're going to be using the system for long trips, pay particular attention to the number of points of interest (PoIs) that come pre-installed on the device. The label "points of interest" may lead some to believe that these points are just special landmarks and other sightseeing locations, but they're really much more. PoIs will help you find restaurants, gas stations, hotels, and other important facilities, making long trips easier and much less stressful.
For an additional fee, many units will also support certain types of subscription plans that provide current traffic information, weather reports, and other useful details. This information can be quite useful on long commutes, but if you are interested in these plans, do pay attention to the monthly service fee so you don't get surprised by an unexpected charge on your credit card.
Touch Screens and Voice Commands
Another important aspect to pay attention to when investing in a GPS navigational system is the number of ways you can interact with the device. For safety reasons, you don't want to have to lean over, squint, and push a bunch of hard-to-see buttons while driving.
If the device is touch screen only, make sure that the screen is large enough and that the interface is easy to navigate. If the system supports voice commands, test it out to see how well it responds to your voice. You probably will have to make a point of speaking slower and more clearly when interacting with a voice-command system, but you shouldn't have to repeat yourself three or four times to get the directions you need.
Other Considerations
Depending on what you plan to use the GPS device for, there are other aspects to consider before buying. For instance, if you plan to use the unit outdoors, make sure that it has a glare-proof screen so that you'll be able to read the unit even in bright sunlight. On the same note, be sure that the device is water-resistant so it won't go dead if you wander into a rain storm.
No matter what your plans are, look for devices that are straightforward and easy to use. You'll probably have to refer to the manual for at least some functions, particularly if the unit you purchase has a number of advanced features. However, it should be relatively easy to learn how to use the model's basic features and the interface should be very user-friendly.
Also, once you've got your shortlist put together, take a little extra time to read user reviews of those products. That way if there are any quirks or general frustrations about a particular GPS device, you'll be armed with that knowledge before you make your purchase.