Oklahoma Geocaches: Find Them All From Here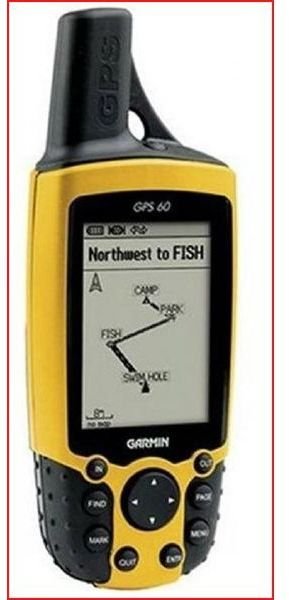 Oklahoma geocaches will take you on a tour of the state offering everything from challenging treks in sparsely populated areas to learning about historical sites in city centers. If you're reading this you're probably considering combining travels within this state and the addictive hobby known as geocaching sometime in the near future. Geocaching involves finding treasures placed by other geocachers using a portable GPS device and details of where a cache is located which you can get at websites which are solely dedicated for this purpose.
This outdoor version of hide and seek with the assistance of satellites and receiving devices you carry in the palm of your hand has become hugely popular for families and friends alike. Interested in which portable, handheld devices are best suited for this hobby? Read Best GPS Units for Geocaching to find out. That four-part series details the criteria which makes for the best devices and then lists the best models for different price ranges.
Finding Oklahoma Geocaches for All Ranges of Skill Levels
The geocaching sites you will find in Oklahoma can be very easy or difficult in terms of the physical challenges of overcoming terrain and distances and the mental skills you will need to decipher puzzles and clues to get to the final cache. If you want to learn more about rating scales for those two factors and see a sampling of the hardest places in the United States to test your skills, a series entitled Advanced Geocaching for the Utmost Challenges will clue you in to all you need to know.
So how will you find the sites that you want to test your geocaching mettle in Oklahoma? You'll want to first check in with the best website that comprehensively lists all your options geographically and by level of difficulty. So first off, if you're in a specific area within the state you will use these sites as a reference (specifically their mapping features which conveniently inlay sites on a map you can zoom in and out on). Then click on sites that intrigue you based on location, difficulty, or because of historical or geological significance.
Geocaching in Oklahoma here at Geocaching.com is precisely your best resource to do this. This is the most popular, trusted, and comprehensive site that covers the caching community the world over. On the link I just provided you'll find the means to select by city, or switch to the mapping feature to get a better idea of where the hidden treasures (including the latest additions) are located state-wide. If you're into trackable coins and items and want to move them along on their journey, then those are listed for your convenience as well.
Finally it's always good idea to check in with the local geocaching authorities to check in with fellow enthusiasts or find out about upcoming events that you might really enjoy. Okgeocaching.net is the place to go for this. So there you have it; all the resources you will need to plan some great expeditions out on the ranges or in the cities and towns of Oklahoma. Good luck and always remember to "cache in and trash out" as well as be mindful of creating a good experience for the next geocacher looking to find what you just found.