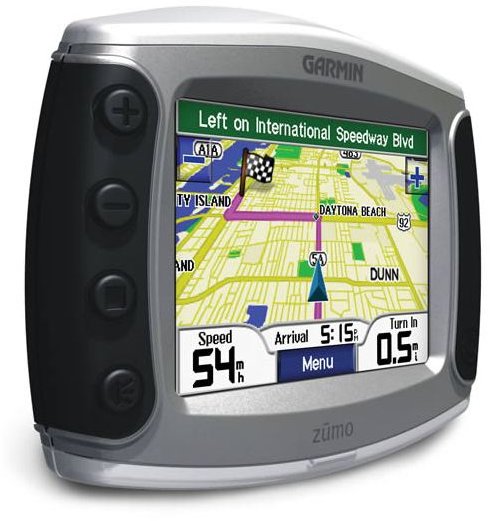 Overview
GPS has simply revolutionized things, assisting drivers in finding their way, tourists for mapping their location in an unknown land, and wide range of travel accessories that make the life of frequent travellers a lot easier.
Some Interesting Figures
Looking at some interesting recent stats, in the later half of 2005, sales figures of portable GPS devices were close to 1,200,000, which jumped to as high as 2,400,000 within a year. The trend has continued steadily (with the exception of drop during global recession last year), and over 4,000,000 GPS devices were sold in past 14-15 months.
Salient Features of the Next Generation GPS Devices
Before we move on to the specifics of some of the best future GPS devices, let us take a look at the common salient features of the next generation GPS portable units
Accident Prevention – Pioneers of GPS portables like Garmin & TomTom are currently working on making a car GPS unit that will not only give warnings about impending danger coming your way, but also try to link to steering mechanism, and guide the driver to safety.
Traffic Patterns – Future GPS Devices will be capable of gauging traffic patterns, and offering alternate routes in case there is heavy traffic on the way.
Improve Bluetooth Compatibility – Few states have now accepted usage of cell phones with Bluetooth hands-free devices while driving, so the future GPS devices will help you in synchronizing with your cell phone and making calls with Bluetooth hands-free devices effortlessly.
Added Safety – Future GPS devices will also include automated police contact when the car/bike is stolen.
Usage in Remote Areas – With increase in number of satellites to the GPS grid, you can definitely expect a drastic increase in the reach of these next generation GPS devices. So, probably within a few years time, you'll be able to use GPS devices literally anywhere and everywhere.
Better Privacy Controls – Keeping the growing concerns in mind, with regard to cell phone tracking, future GPS devices will feature better privacy controls, maintaining individual privacy at all times.
Garmin Zumo Series: Best Future GPS Devices for Motorcycle Riders
Garmin 220, Garmin Zumo 660 Motorcycle GPS, and Garmin Zumo 550 Motorcycle GPS will be amongst the most promising future GPS devices, exclusively for the motorcycle riders.
Garmin Zumo Series will render all the features of a fully featured GPS, along with Bluetooth hands free calling (audio headset included), though at a higher price of about $500-$600.
However, one of the most impressive features of this next generation GPS device will be its motorcycle specific feature that gives rider fuel alerts, whenever fuel gauge goes below the specified limit.
Top Rated Portable Future GPS Models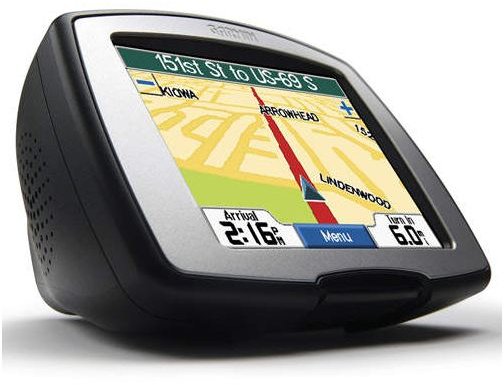 At the moment, Garmin StreetPilot C330, TomTom One, and Magellan Roadmate are counted amongst the top contenders in the lineup of GPS navigators that may be rated as the best future GPS devices.
Garmin StreetPilot C330
For those who're running under tight budget, Garmin is now offering the Garmin StreetPilot C330 under the $200, but this portable GPS navigator is loaded with top notch features including database with 6 million points of interest covering virtually everything from gas stations down to hotels, ATMs, and hospitals.
The Garmin StreetPilot C330 comes pre-loaded with street maps, and you get free updates too.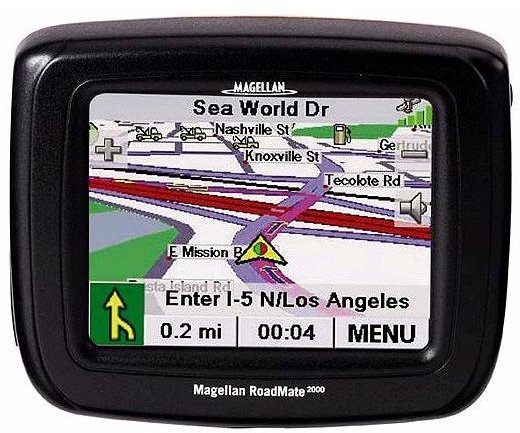 Magellan Roadmate 2000
Recently rated as the "best buy" by Consumer Reports, Magellan Roadmate 2000 comes with 3.5 inches wide touch screen powered colored display.
This pocket size next generation portable GPS device has built-in battery that lasts up to 3 hours, making it a hot choice for frequent travelers.
The Magellan Roadmate 2000 is available in the price range of $200-$240. If you're looking for something below $300 mark, but don't fancy a 4.3inches wide screen, probably Magellan Roadmate 2000 goes unrivalled in the segment.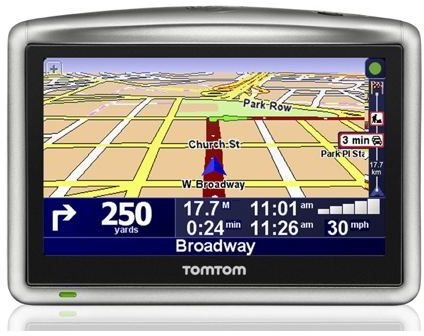 TomTom One XL
TomTom One XL is yet another promising GPS device loaded with high end features, and packed in a sleek design. It is the top selling GPS device in the current TomTom lineup, which also features 3.5 inches wide screen just like Magellan Roadmate 2000 and Garmin StreetPilot C330.
It calculates extremely precise routes to help in your reaching destination in the fastest possible manner. The TomTom One XL comes with Bluetooth compatibility, and a comprehensive 2 year warranty.
It is also available in the price range of $220-$300.
Best Handheld Future GPS Device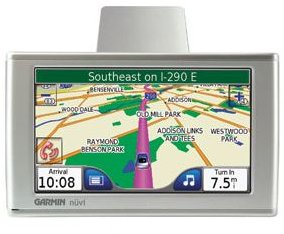 For those who demand something out of the box, Garmin Nuvi 660 present 4.3inches wide colored touch screen loaded with intuitive menus, turn by turn voice directions with street announcement, 2D/3D map perspectives, and much more.
However, it is available at a higher price range of about $500, but it is definitely one of the most promising future handheld GPS devices that easily fits into your palm, and helps you navigate through the roads seamlessly.
You may be interested in taking a look at some of most user-friendly handheld GPS devices too.