What Is A Good Fresh Water Fishfinder? Find the Top Models Here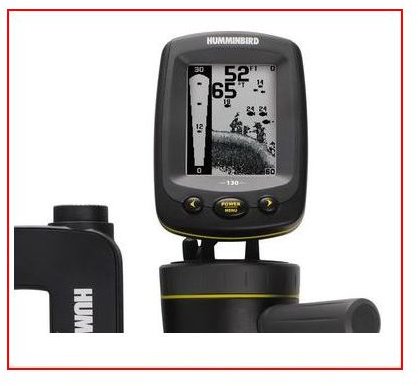 Fishfinding Technology
To get to the answer of what is a good fresh water fishfinder first familiarize yourself with some generalities and specifics about the type of technology we're talking about here by reading Garmin Fishfinder Tranducers: Worthy Fishing Companions. Find out what a transducer is and how sonar works to make the location of the fish magically appear as icons on the digital readout screen conveniently mounted where the boat's operator can easily see it. Having some background information will make you more of an informed consumer when it's time to outfit your boat with one of these.
Using a Handheld GPS Device Designed for Fishing might interest you for your fishing expeditions that don't involve a boat. Find out why a portable handheld device is a good idea for fishing exploits because of some specific features built-in to the devices for that purpose like maps of lake shallows and rivers. You'll also get some of the top makes and models in that article. Fly fishing folks will especially like one of those models that include the ability to record notes for a given waypoint (productive holes) that you can use to note what kind of hatches and flies worked for any day of the year. I mention this also because one of these models would work nicely if you're on a smaller craft like a kayak, canoe, or a float tube.
Since freshwater fishing usually entails fishing in waters that aren't that deep, single frequency fish finders that operate with a larger cone of detection will work nicely. And that is also good for you because they're cheaper than dual frequency. However, if you're primarily fishing deep freshwater like that of the Great Lakes, you'll need a dual frequency model for those deep waters where the elusive lunkers may be hiding. An accurate depth chart on a fishfinder is tremendously important so you know how much line to cast and where the structure is underwater that fish tend to congregate at. While older models had a rather primitive display screen you can get one with a high resolution screen for reasonable prices these days. Some great choices for you follow.
Hummingbird
The Hummingbird 130 FISHIN' BUDDY Portable Fish finder is a great model to keep you company on fishing adventures of the freshwater variety. This is really great model for its portability, simple user interface, and the fact that you don't have to mess with any rigging or wiring. It will run you around $210 on Amazon.com The 120 and 110 have scaled down features for scaled down prices.
Eagle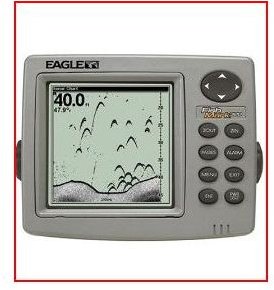 Eagle is a good name also when it comes to fishfinders and the Eagle FishMark 320 Portable Fishfinder is a good choice. If you're planning on trolling this model has HyperScroll which keeps the screen moving at higher speeds. Also nice is a a display giving you the depth of the fish along with its location. Amazon.com has one for just under $230.
Garmin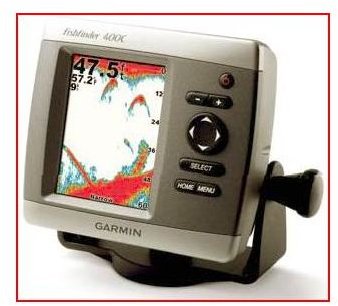 The Garmin Fishfinder 400C Sonar System with Freshwater Transducer is a great model for the anglers who fish both saltwater and freshwater because you have a choice between two transducers. This compact model is loaded with great features but is a pricier choice at over $300. For more information and to buy one visit Tiger GPS. The Garmin 300C is also a good model designed primarily for freshwater lakes that runs around $200.
Do your homework to find the best model for your needs based on the type of water you want to fish most and how much you're willing to spend. No matter which make or model you choose best of luck getting that fish on.