A GPS Treasure Hunt: Fun Lessons for the Kids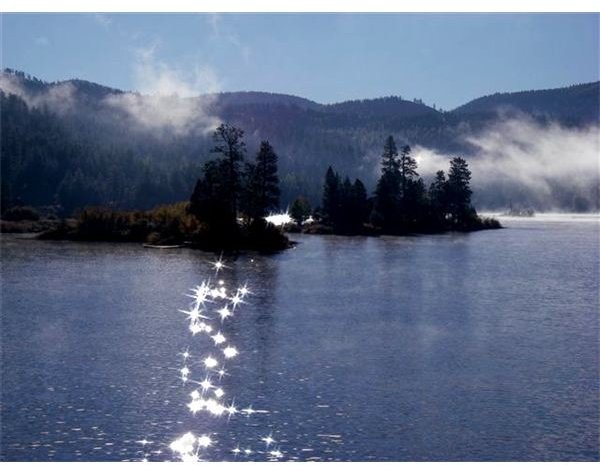 Gratitude for Conservation
The GPS treasure hunt for kids intriguingly combines knowledge of the latest technical gadgets with some good physical exercise outside which in turn stimulates the mind to overcome the challenges in order to discover where the geocache prizes are hidden. The first article in this series discussed the initial phase of geocaching which involves getting the kids to search the geocaching websites provided there to find the sites near your area which most interested them. For more on that, read Where Can I Find Geocache Hunts?
At this point, many layers of problem solving skills are already at work and they haven't even got outside and into nature which is the most significant treasure in itself. If you're going to go geocaching on any public lands that is a great opportunity to teach them a little about the importance of conservation and good land stewardship practices. If some of our more broad-minded and far-seeing forbearers hadn't set aside areas for public use than unscrupulous and greedy barons would have carved it up and drained every money-making resource it had with no second thought of the wasteland they'd leave to their children and their children's children. Start by teaching them the value of public land and the sacrifices people made so that we could say "this land is our land."
Bully for Teddy
Perhaps you should bulk up on a little Theodore Roosevelt history and his grand efforts to set aside land for national parks and national forests while creating the Forest Service to protect these lands. There is a great book out right now about that called The Big Burn: Teddy Roosevelt & The Fire That Saved America by Timothy Egan. The book delves into how lucky we Americans are that we had people like Teddy Roosevelt and his first appointed leader of the Forest Service, Gordon Pinchot, who tenaciously fought to protect large tracts of wilderness throughout the country against great odds while their presence was hugely unpopular to the point that their lives were threatened. They battled not only the greedy land barons who would have carved up every piece of land they could have gotten their hands on for timber and minerals out of mines but the corrupt and self-serving politicians who supported such practices at the time.
But the restorative, beneficial, and invigorating powers of nature and the great outdoors is known the world over. A Roundup of the Best Reasons for Hiking will expound upon the physical, mental, and spiritual benefits that hiking has for a person. Get your kids in the habit of being in good physical condition early and that will ward off all kinds of health problems in the future.
Geocaching provides an opportunity to get out there and exercise, see new sites, and broaden horizons. A bonding takes place out there after an arduous journey or even an easy stroll that is hard to duplicate anywhere else. You can grow closer as a family in places that have been here so long that they make the extent of all your worries and troubles as infinitesimal as a blade of grass. Does this sound good so far? We've hardly even scratched the surface yet. Read the next few articles in this series that puts the spotlight on all the other educational aspects this outdoor hobby can provide for children.
This post is part of the series: The Best Learning Doesn't Seem Like Learning to Geocaching Kids
Geocacaching is a modern day scavenger hunt combining the knowledge and skills required to carefully plan an expedition starting from home navigating the internet and then using a GPS device to find a hidden treasure in the outdoors. This series shows why it's a great idea for kids on many levels.